Youths called to be agents of change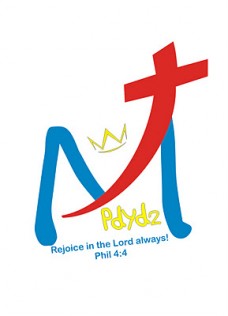 The late Pope John Paul II initiated the World Youth Day (WYD) in 1985.
WYD is where thousands of youth from all over the world gathered together to deepen their faith and grow closer in religion.
While the event is Catholic in nature, but it is open to youths of other faiths too.
The WYD is celebrated internationally every three years at different locations.
Last year, it was at Madrid, Spain. The coming WYD will be held in Rio de Janeiro, Brazil in July 2013 (bought forward one year due to the FIFA World Cup in 2014 inBrazil).
During the week-long celebration, there will be various programmes going on like prayers sessions, seminars, exhibitions, talk, Mass, confession and so on.
Apart from the spiritual side, youths from different countries will have a chance to interact with one another, foster friendships and exchange souvenirs and stories of their countries.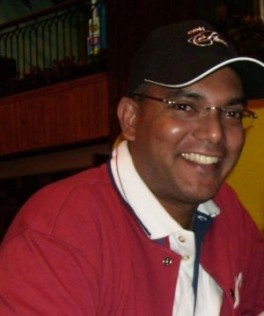 Fr Dominic Santhiyagu, the director of the Penang Diocesan Youth Network (Northern area) felt that since not many youth scan afford to attend WYD, he decided to bring the WYD experience to the youths in the Diocese of Penang.
"This WYD experience locally, in our Diocese, is known as the Penang Diocesan Youth Day (PDYD)."
Fr Dominic also said, "PDYD aims to transform the youths to be agents of change in this society."
PDYD is open to Catholic youths aged 13 and above in the diocese of Penang.
The first PDYD  (PDYD 1) was held in 2008, where over 1000 youth from all over the diocese participated.
The second PDYD  (PDYD 2) will be held this year from 16 – 19 November 2012, and Fr Dominic hopes to see a higher number of participants joining in.
The launching of PDYD 2  was held in  February at the Church of Our Mother of Perpetual Help, Ipoh.
Before PDYD 2 culminate in its diocese level celebration from November 16 – 19, 2012, PDYD 2 will be held at parish and district levels.
The parish level, which began on 3 March 2012 at the Church of Our Lady of Fatima of the Holy Rosary, Kota Baru, Kelantan.
The PDYD 2 Cross and Icon will journey from the Church in Kelantan to different parishes of the diocese until the month of July.
From August to October, PDYD 2 will be celebrated at district level.
Youth leaders who are involved in PDYD 2 will gather together at St Anne's Church, Bkt Mertajam, Penangon November 5 and , 2012.
The climax of the PDYD 2 at Diocese level will be in November 16-19, 2012 hope to see over a thousand pilgrims from all over the diocese, gathering in Penang.
They will stay in parishes, foster families and other places in different parts of the island.  There will be sessions like workshops, seminars, prayers, praise and worship spread throughout the four days, at different locations.