KTMB rail's flimsy scaffolding may endanger public
During a walkabout near Jalan Parlimen, Citizen Journalists Malaysia (CJMY) noticed that the Keretapi Tanah Melayu Berhad (KTMB) rail between the Bank Negara and the old Kuala Lumpur KTMB station may endanger motorist and passersby should the flimsy looking scaffolding of the over pass give way.
The photographs taken will show that the scaffolding for the KTMB rail is so flimsy that pedestrians are able to see through the scaffolding.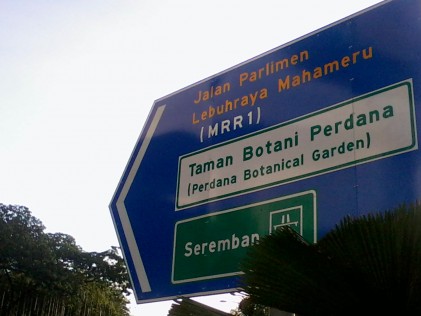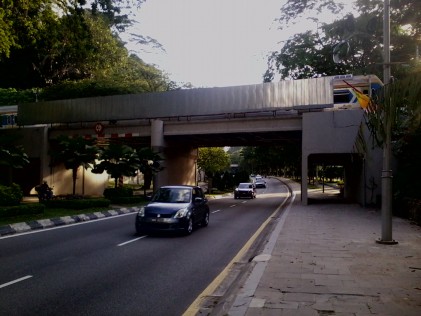 The public should best be made aware of this matter for safety purposes but no signage or boundaries were seen to keep the public out of the dangerous looking zone.
Below are closeups of the scaffolding of the rail bridge approximately 100 meters from the signboard heading to Jalan Parlimen and from Jalan Parlimen to Dataran Merdeka.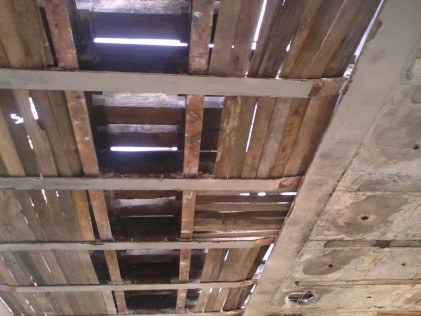 Flimsy wooden scaffolding without any solid support below

Can the wooden scaffolding safely support the weight of passengers and the train.

A second round of inspection by CJMY found one of the contractors of KTMB, a man who only wishes to be known as Eri told CJMY said that the scaffolding was only a temporary measure to prevent substance like sand and stones falling from KTMB cargo trains.

The contractor said that the wooden scaffolding will be replaced with a cement track and the bridge will be made of steel once the construction is completed.

While the building project takes place at night, the contractor laments that there is no proper security net to ensure that the debris from the construction does not land on the road below.

CJMY has concerns regarding the safety of KTMB workers.

Bolders found lying on the sidetracks of KTMB rail tracks.

Proper disposal of waste not a priority.

When questioned, one of the Dewan Bandaraya Kuala Lumpur (DBKL) officer at Dataran Merdeka said "This issue is not under DBKL's jurisdiction for action to be taken, we only can bring up the matter to higher management."

CJMY was told that, this matter should brought up to KTMB management to resolve as soon as possibly before unwanted accidents occur.

CJMY went to KTMB management office this morning and was directed to the head of Corporate Communications Mohd Shahril Sahak. He requested that CJMY send in a letter on the matter attached with photographs for further action to be taken.

CJMY has sent in a lengthy email attached with photographs explaining the situation and is waiting for a response.