Photoblog: Kuala Lumpur ablaze with light and music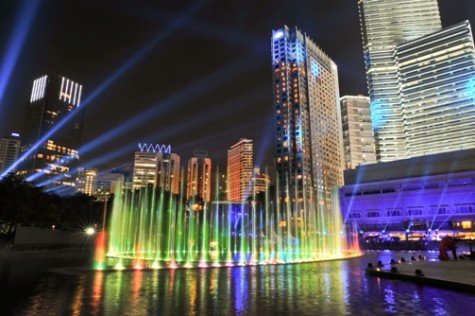 The Kuala Lumpur International Music & Light Festival 2012show is on now in conjunction with 25th Anniversary of The World Gas Conference 4-8 June 2012 at the Esplanade, Suria KLCC.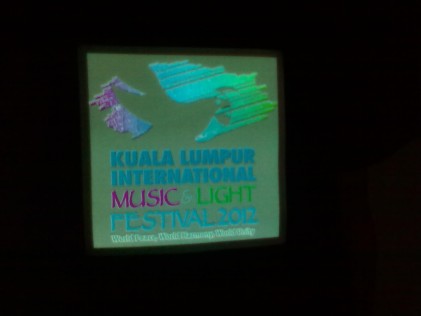 Malaysia is the host to the 25th World Gas Conference – the first in South East Asia this year.
This grand and prestigious event is set from 4 – 8 June 2012 and more than 3,500 delegates from over 70 countries are here to attend the conference.
As the winning host for World Gas Conference 2012, Malaysia has showcasing its unique Malaysian Hospitality to the world with the overall theme, "Reaching to Great Hospitality, With Love, Malaysia".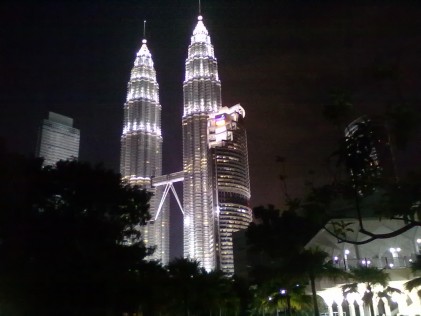 In conjunction with this Silver Anniversary, the  Memories Entertainment Sdn Bhd – as the Preferred Event Management Company, supported by the WGC2012 National Organising Committee, organising the Kuala Lumpur International Music and Light Festival 2012.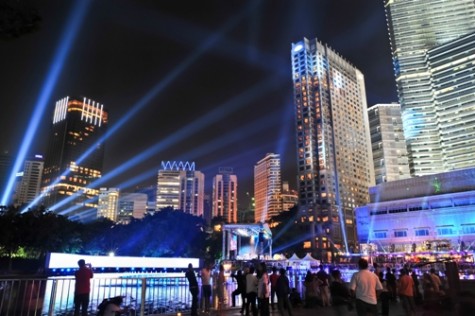 This exciting and spectacular event started on the 4th June and will be held daily at The Esplanade, Suria KLCC from 8.30pm – 10.30pm, until 8 June 2012, carrying with it the theme "World Peace, World Harmony, World Unity".
This is the first such festival ever organised in the history of the World Gas Conference and it promises to be a spectacular entertainment.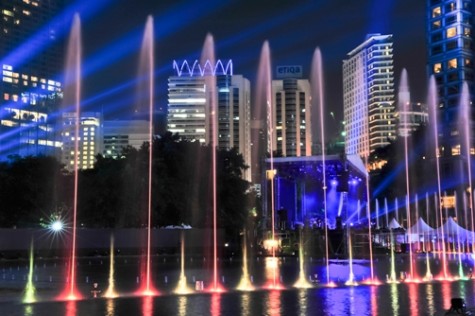 The Kuala Lumpur International Music and Light Festival 2012  having a dazzling showcase of the largest light installation, dancing fountains, water screen, pyrotechnics and multimedia lasers displays, video mapping – projecting advertisements and branding on Suria KLCC. 
This festival brought over together international and local musicians creating music on a single platform, whilst at the same time, promoting the theme.