Penang hawkers to air grievances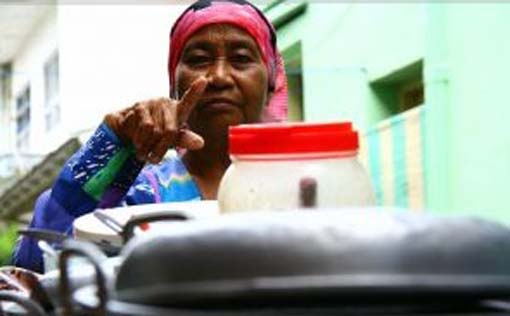 Penang hawkers will get to unload their grievances come the end of the month by participating in a two-hour dialogue with the Penang Island Municipal Council at the Town Hall.
About 100 participants, comprising about 60 over hawkers, will meet the island's local councillors for a dinner function on June 28, starting from 7.15pm.
State executive councillor for local government and transport management Chow Kon Yeow said that several hawkers associations will be attending the event.
The group are also expected to hand over a memorandum to state authorities on burning issues regarding the hawker's situation in Penang.
"They are advised to send in their queries by latest June 21, so we can prepare the answers and responses from the various agencies" Chow told reporters in Penang.
"The memorandum would probably contain issues like upgrading of hawker centres, licensing, health and building," he added.
Chow, who is Tanjung MP and Padang Kota assemblyperson, said during such dialogues, all sides are able to express their problems and work out a solution.
Those in the administration can then hear about the policies which has impacted the hawkers and how these have affected their business or livelihood, he added.
This session will be conducted in Mandarin, he stressed, but there is a plan for other sessions to include hawkers from the Malay and Indian communities at a later date.
When asked if issues such as demolition of hawker stalls would the focus of the session, Chow said the situation was not really prevalent.
"Upgrading of hawker centres, finding alternative sites for them, and licensing, on how to reduce the red tape, are more of the issues that would probably be brought up," Chow said.
Chow, who is state DAP chief, was accompanied by MPPP councillor Ong Ah Teong and two of the hawker association representatives – Lam Tong Yen and Ooi Thean Fatt.