A night with Ramin Karimloo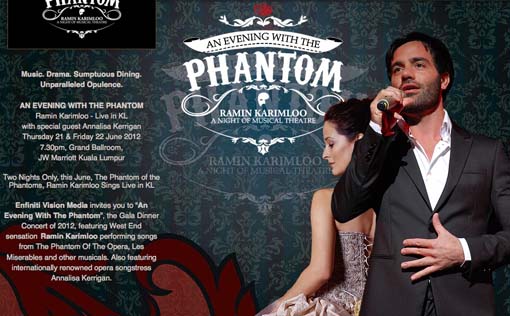 Enter a world of romance, drama and unparalleled opulence this June with "An Evening With The Phantom", a dinner gala concert featuring internationally renowned West End sensation Ramin Karimloo. With his powerful haunting voice and magnetic stage presence, Karimloo will regale a select KL audience with his stirring renditions of songs from "The Phantom of the Opera" and other popular musicals, to be held in the Grand Ballroom of JW Marriott on June 21 and 22.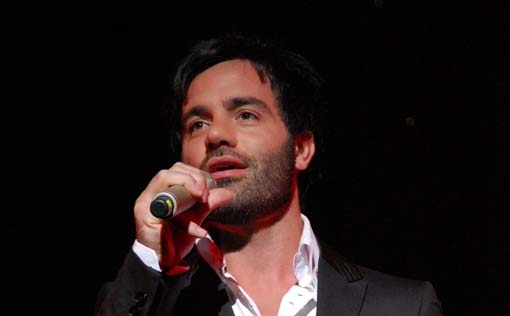 Known for his passionate vocals and brooding handsome looks, the 33-year-old Iranian-born Canadian citizen has been wowing musical theatre fans since making his West End debut in 2001. Karimloo's turn as the Phantom during the hit show's 2007/2009 season was much loved by fans and subsequently made him the obvious choice to take on the role of the new Phantom in the sequel "Love Never Dies" in 2010, a role which earned him a Laurence Olivier Award nomination for Best Actor in a Musical.
Last October Karimloo reprised his titular role for three performances in the unique 25th anniversary production of "The Phantom of the Opera" at the prestigious Royal Albert Hall which was streamed live to cinemas across the world. Other productions the singer has appeared in include "Les Miserables", "Miss Saigon", "Jesus Christ Superstar" and "The Pirates of Penzance".
To complete the glitzy experience of "An Evening With The Phantom", the JW Marriott Grand Ballroom will be lavishly glamourised to evoke the languid exuberance and art noveau flourishes of Paris during la belle epoque ("the beautiful era" between 1890 and 1910), when the original novel "Le Fantôme de l'Opéra" by Gastoun Leroux was first published. The crème de la crème of KL high society are expected to grace the gala concert in full fashion, in what is shaping up to be the most stylish and glamorous music event of the year.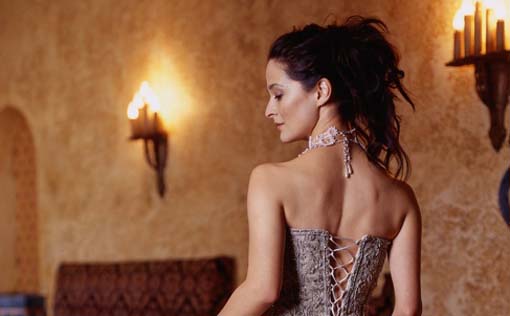 Joining Karimloo onstage will be special guest Annalisa Kerrigan, the renowned Australian opera singer of Malaysian/Irish descent who has been described as possessing "the voice of an angel". One of the concert's highlights will be Karimloo's duet with Kerrigan in the role of Christine, the Phantom's love interest. Other songs for the evening will include selections from "South Pacific", "Shall We Dance" and "Man From La Manche" as well as the shows mentioned above.
Brought to Malaysia by the award-winning producer, Enfiniti Vision Media, tickets for Karimloo's performance and a four-course dinner are priced at RM1,000 per seat. For more information and ticket reservations, visit www. AnEveningWithThePhantom.com, www.tickethotline.com.my or call +603 7725 1177 for Individual seat purchase / +603 6142 9877 for enquiry on Corporate Bookings.
This is a press release by ENFINITI VISION MEDIA SDN.BHD
ABOUT ENFINITI VISION MEDIA
ENFINITI VISION MEDIA SDN.BHD., formerly known as Enfiniti Productions Sdn. Bhd. is a significant contributor to the Malaysian Arts and Entertainment scene. The company was established by award-winning actress and producer, Tiara Jacquelina, as an expansion of KIT KAT KLUB Entertainment (M) Sdn. Bhd. and TEN On TEN Pictures Sdn. Bhd. In 2004, Enfiniti went on to produce Malaysia's biggest budget movie, Puteri Gunung Ledang which was shortlisted for the Oscars. Subsequently the movie was adapted into the award-winning musical Puteri Gunung Ledang and its huge success was followed by the staging of P. Ramlee the Musical, West End Stars in Concert and The Secret Life of Nora which have since solidified Enfiniti Vision Media as a forerunner in premium quality musical content in Malaysia.
Enfiniti has also expanded with a few subsidiaries beneath its wing such as Kit Kat Klub Events, Borneo Rainforest Café, Enfiniti Films, Ten on Ten Pictures, Enfiniti Academy of Musical Theatre & Entertainment Arts (ENACT), Tapis Rouge and Warisan – The Malaysian Cultural Village.