Jom durian: We ate for charity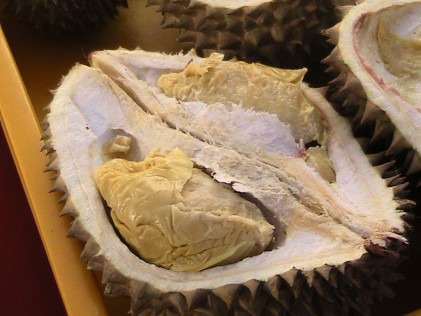 Seven and a half tonnes of durian and almost 2,000 people got together here at Subang Parade for the biggest charity fest in the country, raising much needed funds to help fulfill the wishes of terminally ill children in the country.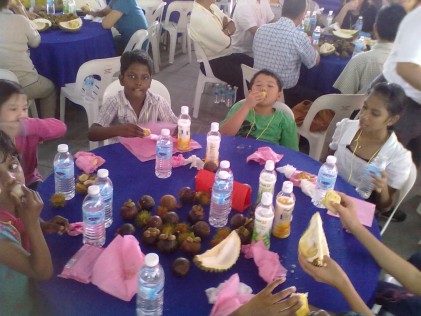 A total of RM113,000 was raised from this annual one day event which saw supporters of the Children's Wish Society (CWS) of Malaysia and durian lovers converging at Subang Parade in Subang Jaya to feast on durians, rambutans and mangosteen brought in specially from the foothills of Negeri Sembilan for the occasion.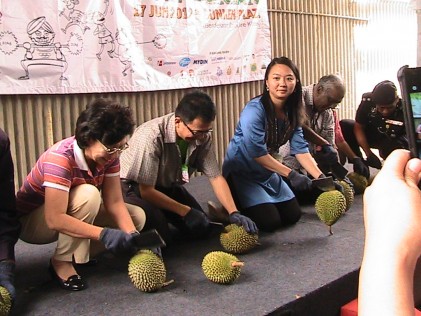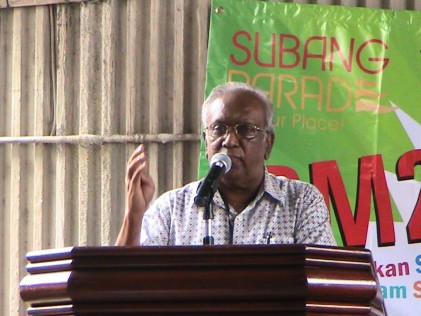 "Corporate support this year has been overwhelmingly great with many companies throwing their support behind CWS to make this a resounding success," said CWS Malaysia president Tan Sri Ramon Navaratnam.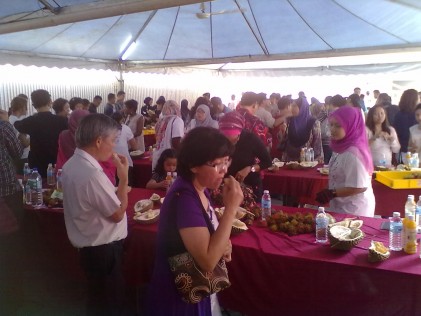 According to Navaratnam, funds raised will be channeled to the society's efforts to fulfill the wishes of children stricken with life-limiting and terminal illnesses in every corner of the country, while raising awareness on the plight  of these children.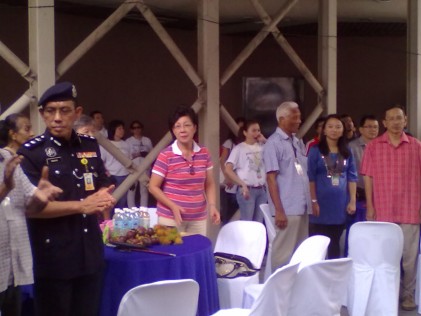 Financial support was also received from Subang Jaya ADUN, Hannah Yeoh and Kelana Jaya Parliament(appointed) coordinator Ong Chong Swen.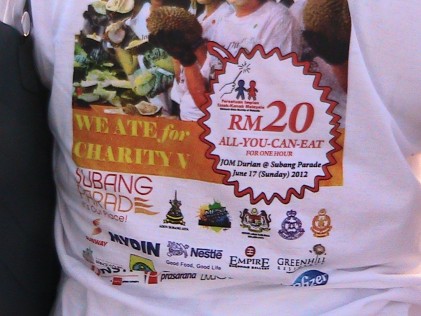 Seventeen companies participated in this event together with 250 officers from Administrative and Diplomatic Service Association Malaysia, more than 20 personnel from Subang Jaya fire and rescue department and  Subang Jaya police also volunteered their services to open the durians and serve the public with more than 100 community volunteers.