Brain drain due to Australia's new policy
In a recent report, Australia announced that there will be a new immigration rule to be enforced from next year. This new rule covers foreign students studying in universities in Australia.  From next year onwards, they will be eligible for work visa lasting from two years to four years after graduation.
Australian Immigration minister Chris Bowen was reported to have said that the expansion of the skilled graduate visa scheme would "help to enhance the competitiveness" of Australia's A$18bil (RM57.5bil) inbound student industry. This would potentially allow all 220,000 foreign university students inAustraliato work in any job once they graduate.
Foreign graduates in Australia will surely be delighted to hear this news. However, to DAP secretary general and Bagan MP, Lim Guan Eng, this is indeed bad news forMalaysia.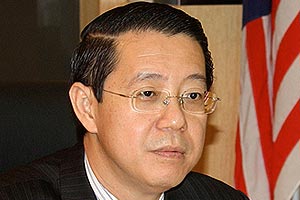 In a press statement dated 18 June, Lim put it harshly as 'the final nail in the coffin for Malayisa's 4D of Deficit, Debts, Deceits and Brain Drain'.
According to Lim, the nation already experienced the 3Ds – a spiraling national deficit, which is set to reach RM59.7 billion after the supplementary budget tabled last week, a national debt that is set to reach the RM500 billion mark by the end of this year excluding contingent liabilities, and the continuous deceit by a government that is trying to pull a wool over our eyes.
With this latest policy announcement by the Australian government, Lim is certain it will caused a massive brain drain– the fourth and final D in Malaysia's 4Ds dilemma
According to Lim, there are an estimated 30,000 Malaysian students inAustralia. When this new work visa is enforced inAustralia, next year, Lim is certain that an exodus of talent – the brain drain – from Malaysia will occured.
Lim is sure that the graduates will stay on in Australia to work since they can enjoy greater salaries with good prospects in career and life and enjoy greater freedom.
"Why is it that the Australian government is able to be so proactive and quick to grab opportunities while our own government is so lackadaisical and merely standing by as droves and droves of Malaysian talent continue to leak out of the country?" he asked.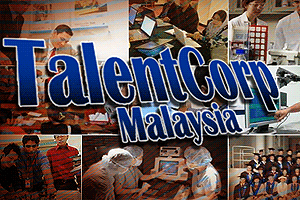 Lim brought up that Talent Corp Malaysia (the agency tasked with the role of reversing the brain drain in our country) had announced last month, that under their returning expert programme, they had managed to entice 690 Malayisan professionals to return last year, and 400 in the first four months of this year.
While acknowledging that this improvement is steady, he was skeptical, questioning that whether a mere couple of hundred Malaysians returning can compare to the tens of thousands who will now inevitably make Australia their home after completing their studies there.
"The fact is that until and unless we shatter the glass ceiling by addressing the fundamental flaws in our country with regards to its failed policies of rewarding mediocrity over meritocracy, we will never be able to attain the fabled high-income status that the Prime Minister is shouting about." he said.