Gebeng anti-Lynas rally under tight security
On the 2nd day of the anti-Lynas Occupy Balok Beach,  more than one thousand supporters made their way to the main entrance of the Gebeng Industrial Estate, 8 km away from Kuantan Port intending to march all the way to the Lynas Facility.
However, as early as 8 am in the morning the police have condoned off the whole Industrial Estate and at least 5 road blocks were set up at all the roads leading to the Lynas Facility.
The people of Kuantan have stood up on several occasions and raised their concern over the construction of a RARE earth production facility in Gebeng Industrial Estate, Kuantan.
The previous RARE earth project in Bukit Merah, Perak the Asian Rare Earth (ARE) plant  should be a warning to Malaysians.
It was shut down 20 years ago, to-date the site is still being cleaned up at a cost of hundreds of million ringgit  and has been linked to at least 8 cases of leukemia and 7 deaths.
There is no assurance that this will not happen again here in Gebeng.
Following a street rally earlier in February this year, where more than 10,000 people from all walks of life gathered at Kuantan to protest against the setting up of the Lynas, the government of the day is still pushing forward with the project and has recently approved the granting of a Temporary Operating Licence (TOL) to Lynas to operate the facility.
Today's anti Lynas march is joined by activists from the Ban Cyanide-Gold Mining in Bukit Koman movement,  Perak Anti-Radioactive Action Committee, civil liberty movements and political parties.
By 8 am in the morning, about 100 supporters have already made their way inside the Industrial Estate despite of heavy police security and made their way to the front of the only road leading to Lynas.
They were asked politely by the police to turn back and head out of the Industrial Estate to join the rest of the supporters who have gathered there.
After speeches by the organising chairman, Wong Tack, National Laureate Pak Samad and PAS Deputy President Mat Sabu the protestors took a twelve step symbolic march into the Gebeng Industrial Estate before dispersing peacefully.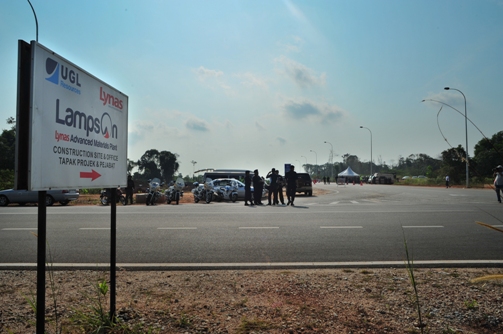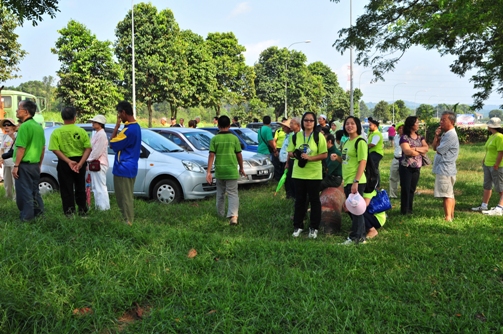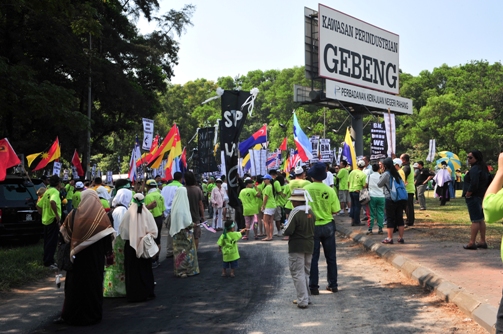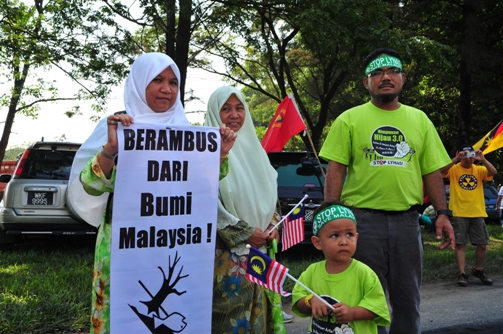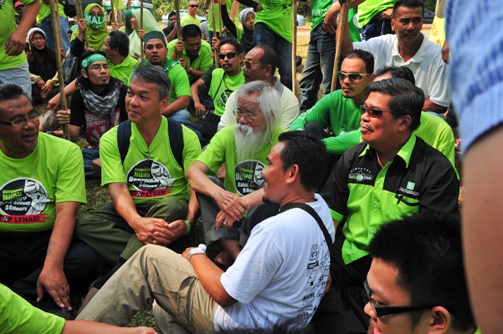 The following are pictures taken at the scene of the protest at the Gebeng Industrial Estate: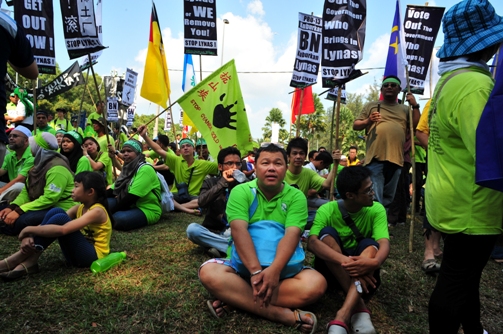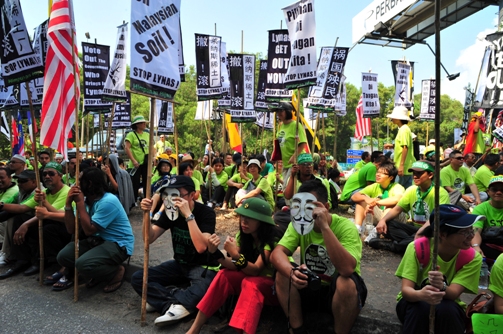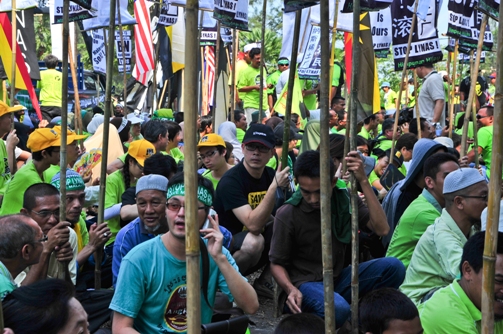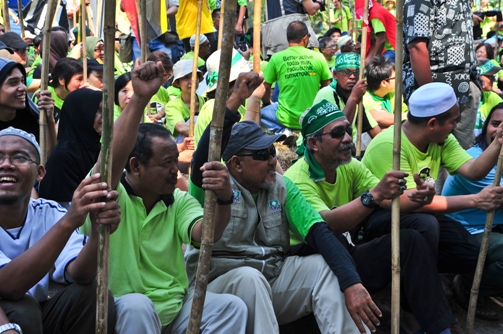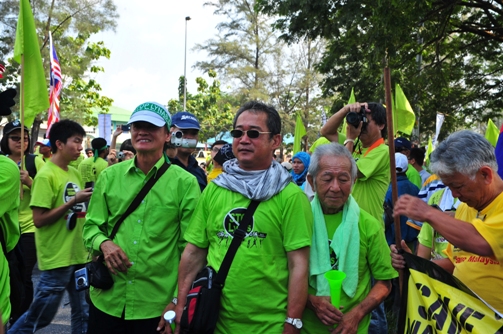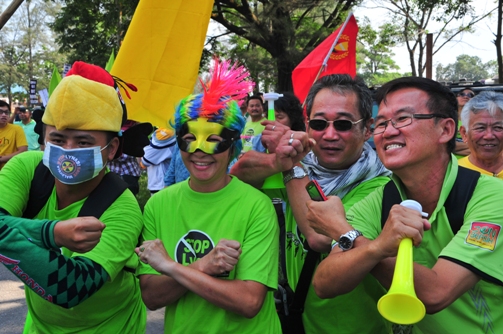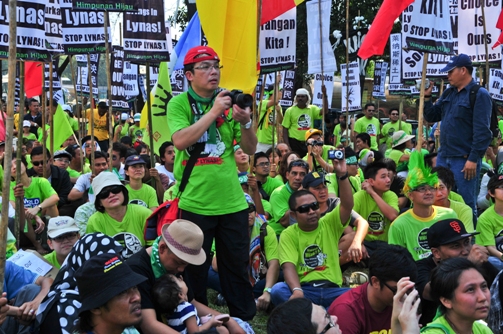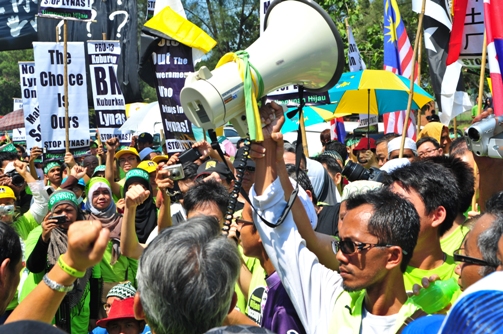 Related articles:
'TOL' torched during anti-Lynas rally
Lynas pawning the health of the nation away?
Lynas in layman's terms (Part 1)
Lynas a diabolical struggle (Part 2)