Myanmar diaries: Yele Paya, the floating pagoda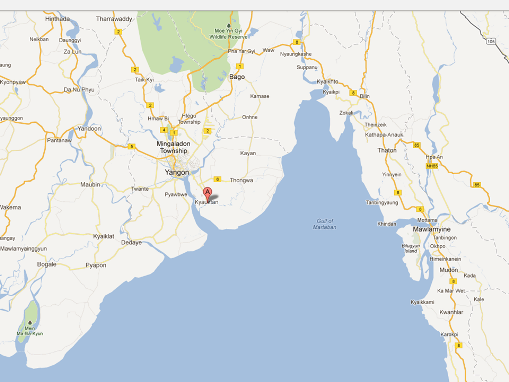 Myanmar is a country of ten thousand pagodas and they come in all sorts of shapes, sizes, designs and location. This post is about the floating pagoda temple of Yele Paya, located mid river on an  islet in the Kyaik Hmaw Wun Creek in Kyauktan town in Thanlyin District, Yangon Division.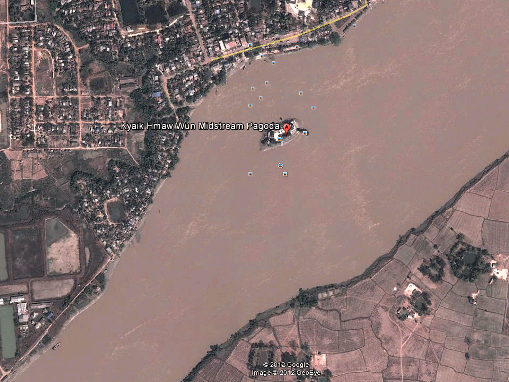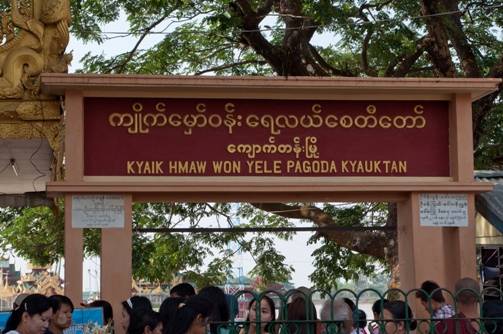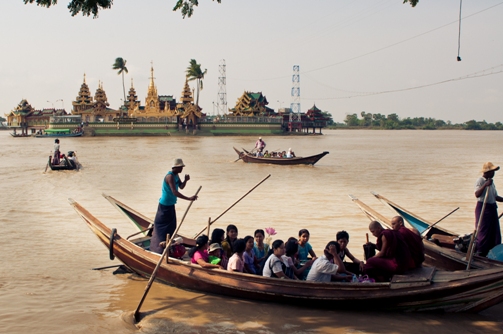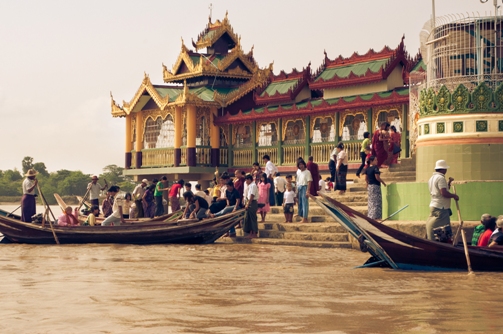 In the Burmese language, Yele simply means in the middle of  water and there are a total of six such floating temples located all over the country.
Most of these temples are deep into the history of Buddhism in this country and show the strong religious links between Burma and Ceylon (now known as Sri Lanka) in the 9th to 13th century.
Till today, the people of both countries are predominantly Buddhists.
In the 11th century, King Tutta Naga, the 10th King of Burma received from the King of Ceylon  a gift of one Buddha's sacred hair and a host of 27 other relics.
It is said that he enshrined all these Buddhist treasures in a temple on this very islet.  In 1909,  this ruined small pagoda was rediscovered and a bigger temple enclosing it was built.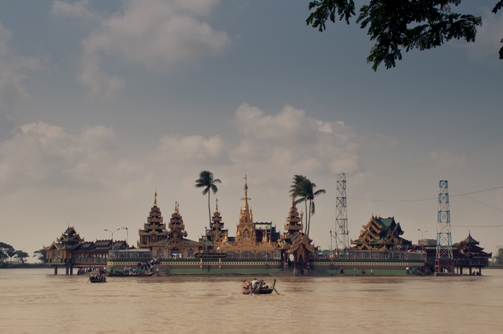 After the independence of Burma in 1948 a new hti (an umbrella shaped dome) on the top of the pagoda was replaced with a new one studded with diamonds.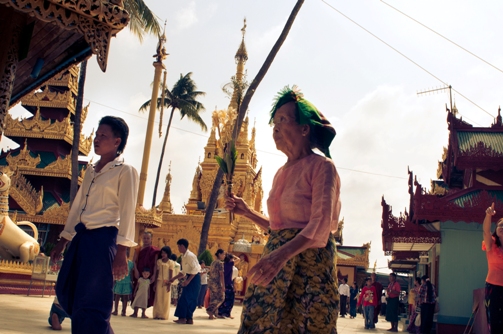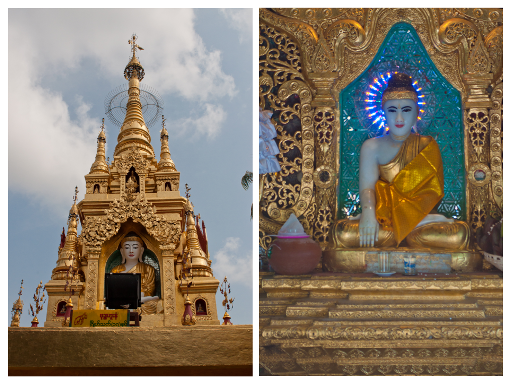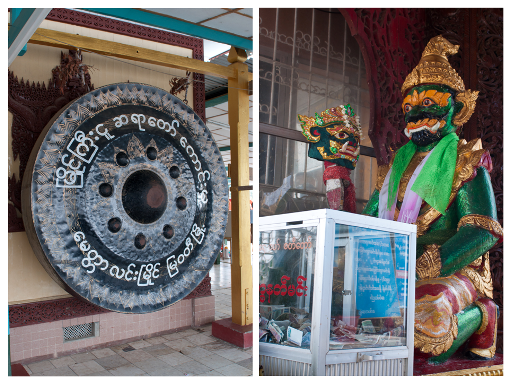 There is a corridor in the temple where some seemingly non religious murals are hung on the walls.
These murals depicts stories of corruption, human right abuse and the after life of sinners.
This must be a reflection of the trials and tribulations of life, the Burmese people had to go through and only by following the teachings of Buddha can one be exempted from the tortures and sufferings sinners have to go through in their afterlife.