Ipoh squatter settlers tired of political gimmick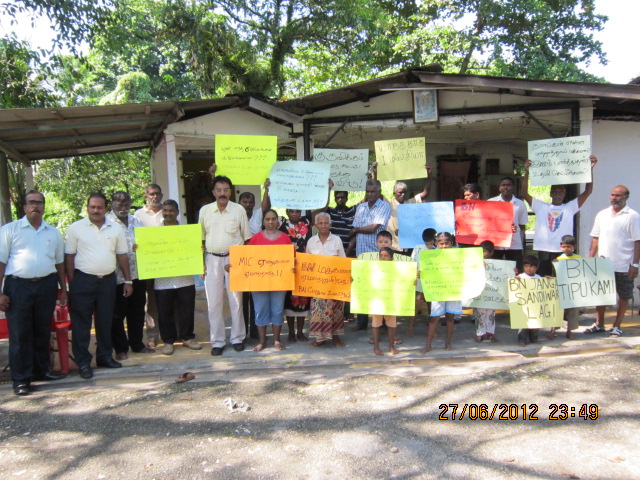 A peaceful protest was recently held at the squatter settlement of Taman Hock Aun, Ipoh Perak.
The squatter settlers were promised lands as compensation to vacate Taman Hock Aun as plans were made to develop the land – but up until today only offer letters were issued and no compensation has been seen.
According to the Ipoh Barat coordinator for MP RK Muthu, a prior offer letter was issued in February in 2008 before the then 12th General Election and the similar one is now being issued before this coming 13th General Election.
Muthu said that the squatter settlers were reissued similar kind of offer letter the second time around on June 22, 2012 by the Ipoh Land Officer and Indian affairs advisor to Chief of Perak.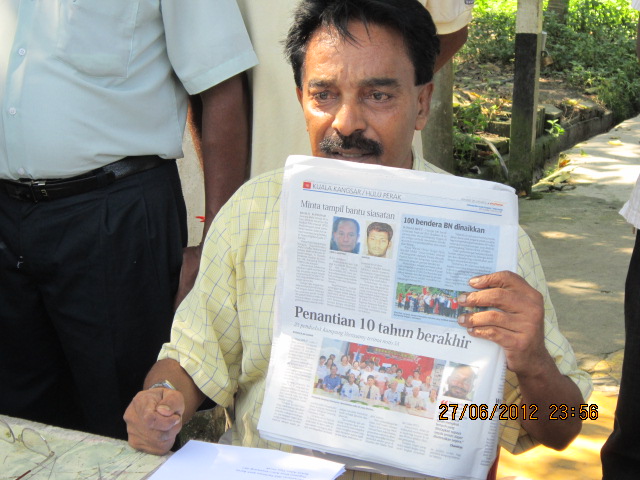 The offer letters were given out at the state secretariat Multi Purpose Hall after speeches from the Kinta District Officer and Indian Affairs Advisor to Chief of Perak.
Muthu said that the physical development should have had taken place after the 12th General Election or to the least announce of the development of the area, instead of reissuing the similar kind of offer letter.
He also urge the State Governemnt to waived the RM1,000 fine against land premiums which ought to be only RM500.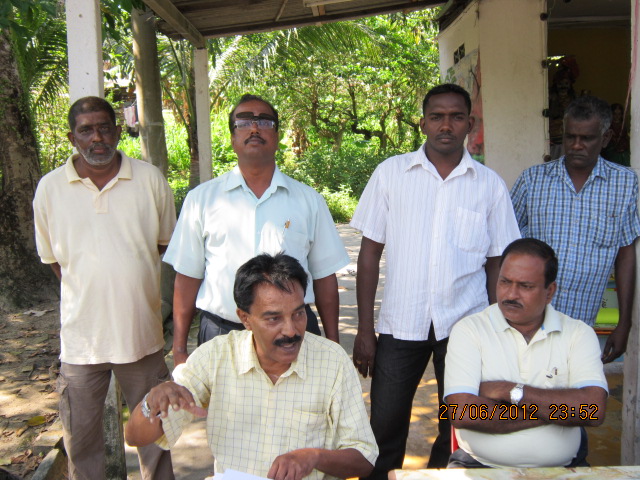 According to him, Six protestors have lodged a report at the Malaysian Anti Corruption Commission (MACC) on June 22, 2012 to investigate as to why the offer letter of the same kind being issued twice.
Six other original settlers who had not received the offer letter had done the same.