Johor PAS: 'Himpunan Hijau Ke Putrajaya' well received by locals
The 'Himpunan Hijau Ke Putrajaya' (green assembly to Putrajaya) programme organised by PAS Johor started off with a feast in PPR Taman Kempas Permai, Johor Bahru, here, at 5pm, last Friday, which attracted some 400 locals.
The crowd was pleasantly surprised to see Tamrin Tun Ghaffar, an UMNO veteran and Hairie Othman, a well known local actor, sitting alongside at the main table with PAS Vice President and Kubang Kerian MP, Salahuddin Ayub and Suhaizan Kaiat, Johor PAS youth chief.
Delivering their respective speech, Tamrin spoke on the excesses of the current Nagib administrations whereas Hairie explained to the crowd the reasons why he has chosen to join PAS as a member.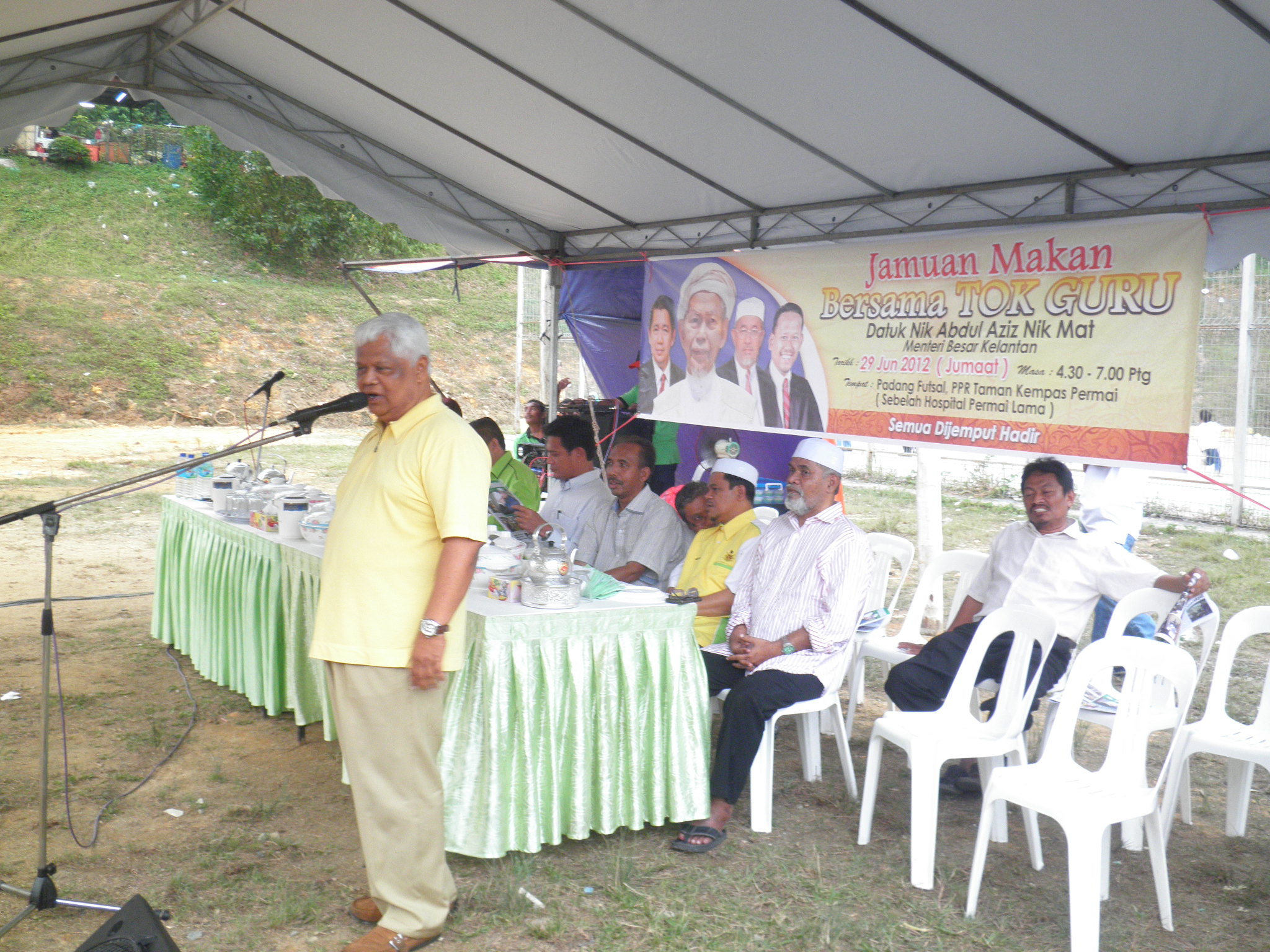 Meanwhile, PAS Vice President, Salahuddin Ayub said during his speech that he acknowledged the fact that not all that are  present in the function are PAS members and probably are UMNO members.
He added and said, that is not an issue as they can also work together with PAS to support Pakatan to bring about a meaningful change for a better future for all.
Relating an unpleasant incidence which he personally encountered last April in Kampong Skudai Kiri, Salahuddin urged the people especially UMNO members and supporters to discard the use of gutter politic and gangsterism tactics against opposing parties.
Last April, Salahuddin at the invitation of the Kampong Skudai Kiri squatters, he visited the kampong to have a better understanding of the problems faced by the squatters and Salahuddin and his entourage was threatened by several men who are suspected  to be UMNO members and supporters.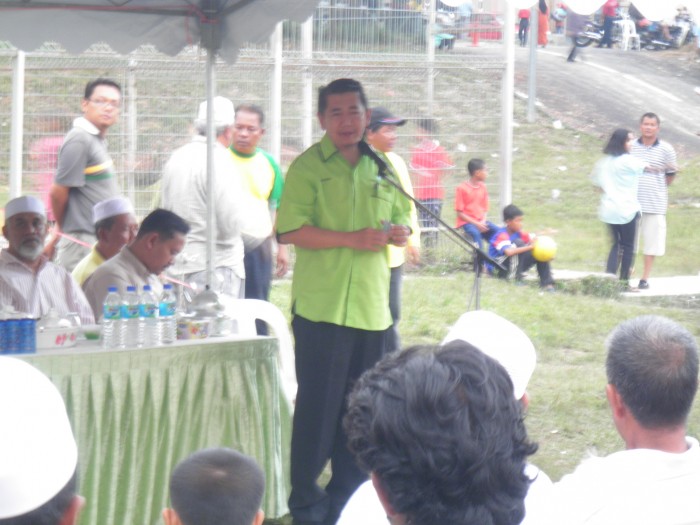 At 7pm, the PAS leadership then adjourned for a another dinner function attended by local non-Muslim community leaders, guests and supporters at the well known seafood restaurant in Danga Bay.
The highlight of the programme for the evening was the scheduled 9pm political rally held at the Dataran Dahlia, Taman Dahlia, Tampoi, here, where closed to 9000 people flooded the rally ground.
A strong team of  police personnel were present to control the heavy traffic flow and to maintain security throughout the evening.
Businesses of mobile stalls offering food, drinks and political party paraphernalia were reported to be brisk.
Among those on stage who spoke were Tamrin Tun Ghaffar, Nasruddin Tantawi, Dr Mahfoz Muhammad, Salahuddin Ayub, Husam Musa and the highly respected spiritual leader, Tok Guru Nik Aziz, who is also the menteri besar of Kelantan.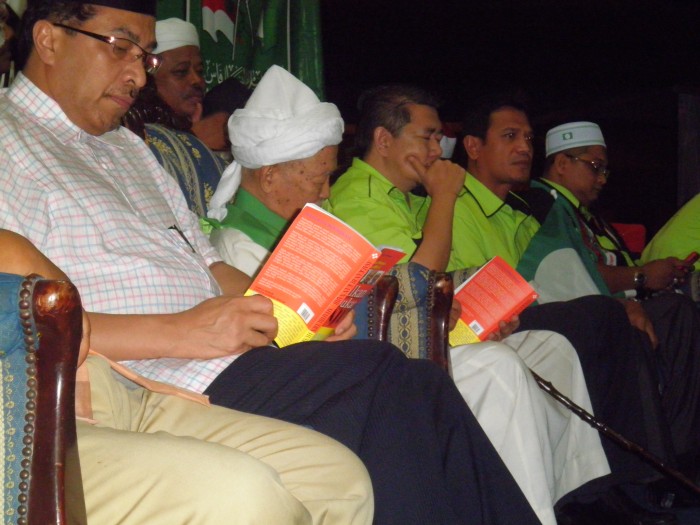 CJMY reporters were amazed by the crowd noticeable silence and focus when Tok Guru Nik Aziz took the centre stage to deliver his slightly more than  3o minutes speech.
The spiritual leader went on to speak on the significance of governance through the Islamic ways.
He concluded his speech in saying, the non-Muslims are now gradually having a better understanding of Islam and viewed its teachings positively.