Photoblog: Fireworks at Putrajaya
The Putrajaya sky above the waterfront at Precinct2 was set ablaze by fireworks on the night of June 30, 2012.
Words alone cannot describe the scene and the kaleidoscope of lights, colour and sound of the fireworks against the iconic Wawasan Bridge and the Monument Alaf Baru.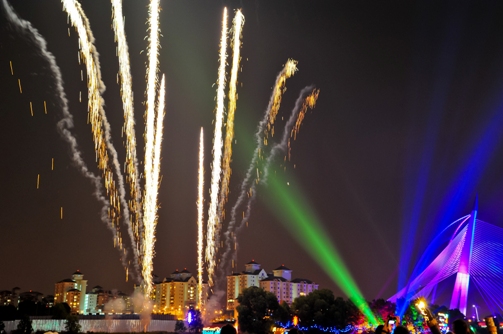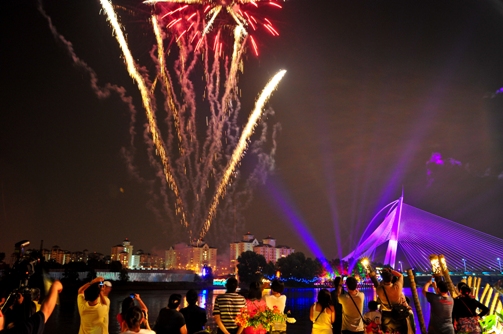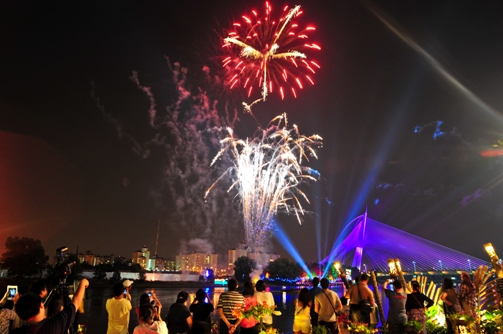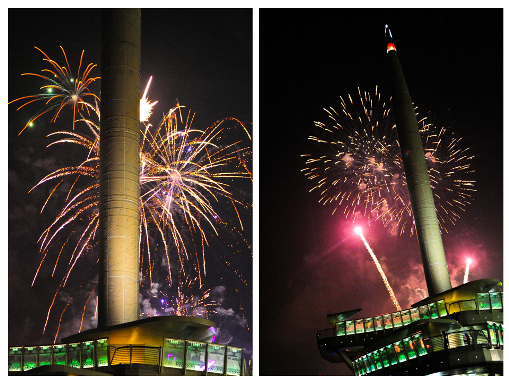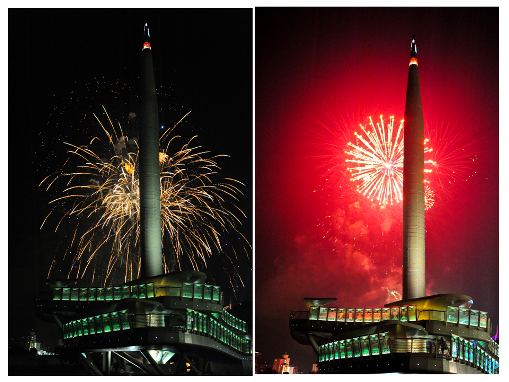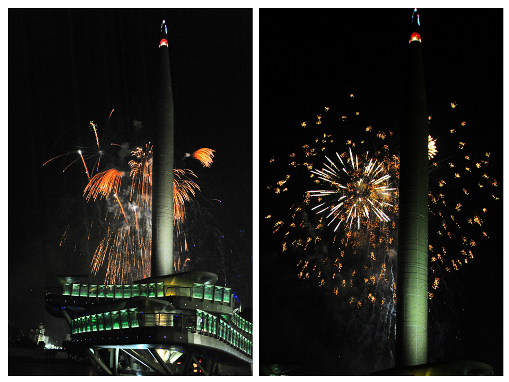 It is the Putrajaya Floria 2012 and officiating the launch of the annual outdoor/indoor garden and flower showcase was  the Raja Permaisuri Agong of Malaysia.
Tuanku Hajah Haminah.  The showcase attracted a few international participants from China, Hong Kong, the United States and the United Kingdoms.
This is the fifth year that Putrajaya Corporation is organising the event and the exhibits will be opened to the public from 30th June to 8th  of July.
The theme for this year's event is "Bougainvilleas- enduring beauty".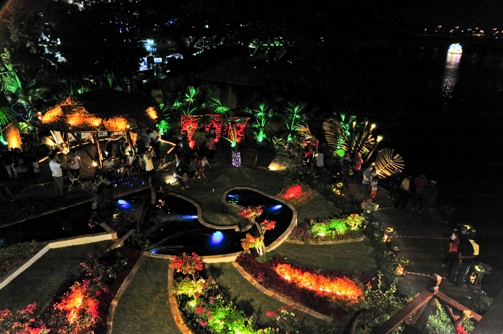 13 themed gardens and floral arrangements with some set up by Australia, Taiwan, Indonesia, Philippines, China and the United States to vow visitors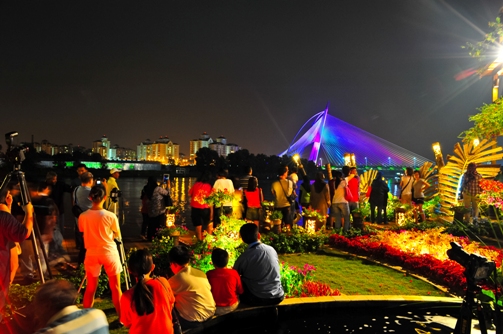 Photographers lined the waterfront to catch the best view of the fireworks against the Wawasan Bridge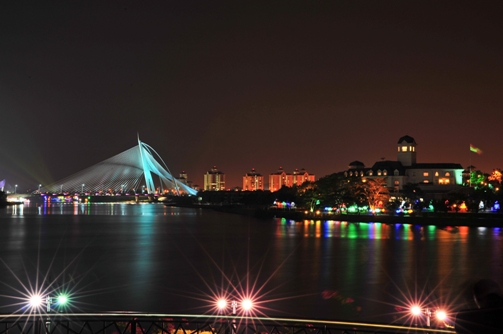 This is the view from the Prime Minister Office.  The builidng on the left is the Selangor Sultan's Palace in Putrajaya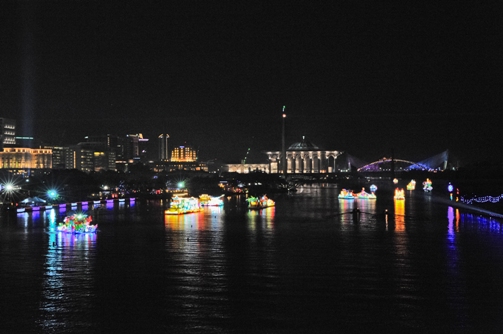 Colourful and brightly lited floating floral parade during the launch.  15 floats took part in the parade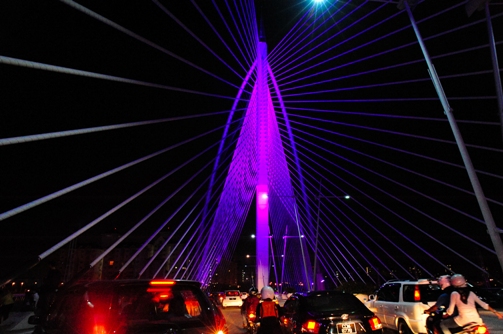 The iconic Wawasan Bridge in Putrajaya.  One million visitors are expected at this 9 day Floral Festival