Flashback: The last train to Tanjung Pagar
The last coach bound to Tanjung Pagar Railway Station in Singapore form Johor Bahru Central rolled out at 8.02 pm on the 30th June 2011.
Passengers of Express Rakyat – the last train to Tanjung Pagar seemed to be in mixed moods, some looking jovial; some looking sad and helpless as they knew this would be one of those historical rides which they would surely be proud to share with their grandchildren.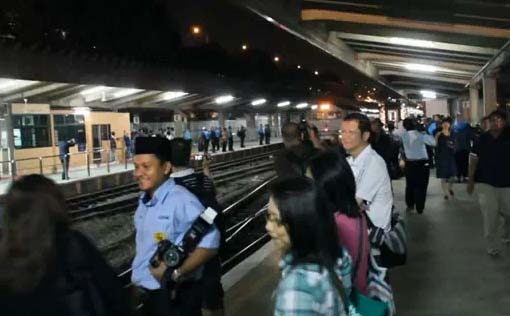 The train reached Tanjung Pagar Railway Station at approximately 9.15pm.
The passengers were welcome with cheers like an army returning from a victorious battle by a huge crowd which came to witness this historical moment.
Most of them were Singaporeans.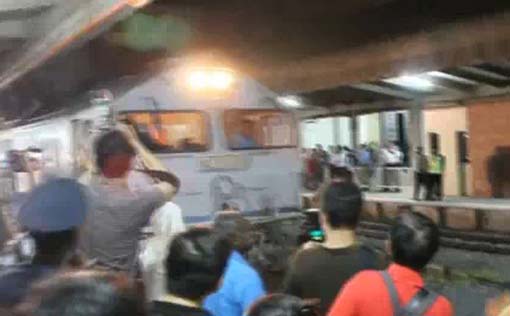 The crowd started to swell since 6pm that day. The height of this historical event was to witness the last coach from Tanjung Pagar heading to Johor Bahru to be driven by Johor Sultan Ibrahim, whose grandfather, Ismail of Johor, opened the causeway between Singapore and Malaya in 1923.
The Sultan had to learn how to drive a train before he was able to perform this task, receiving training from Keretapi Tanah Melayu Berhad (KTMB). Two drivers accompanied him to ensure his safety.
Before the historical train ride emerged, Citizen Journalists Malaysia met Station Master Shamsul Bahri agreed to an interview despite his busy schedule preparing for his staffs' exit from Tanjung Pagar.
In his interview, he expressed his sadness after being informed that the station and the land will be handed to Singapore government.
Spending 15 years of his life at the station, he requested the Singapore government preserve the building which stands as a remarkable masterpiece by Rudolfo Nolli, who had also forged his name and fame for designing the Old Supreme Court Building in the island.
"But whatever it is, I believe that the decision to hand over the land and station to the Singapore government was made after taking into consideration of the benefits of both Malaysians and Singaporeans," he added.
A Singaporean couple, Gerald and Ivy, who didn't want to miss their last chance to catch the glimpse of the station, also shared their experience taking train rides from the station when they were small.
"I remember clearly that we will take train rides during school holidays to visit our grandparents in Ipoh. It was a tiring experience as you travel like 8 to 9 hours before reaching Ipoh and your butt is quite soar by then, " said Ivy jovially remembering her childhood moments.
She also echoed same sentiment as Shamsul in preserving the main building as part of Malaysian and Singaporean history.
On 24 May 2010, a meeting between Malaysian Prime Minister Najib Razak and his Singaporean counterpart Lee Hsien Loong in Singapore resolved the relocation issue.
In a joint statement, they announced that Malaysia's national railway company Keretapi Tanah Melayu Berhad (KTM) would move out of Tanjong Pagar railway station and establish a station at the Woodlands Train Checkpoint (WTCP), making it the southern terminus of the Malaysian rail network, by 1 July 2011.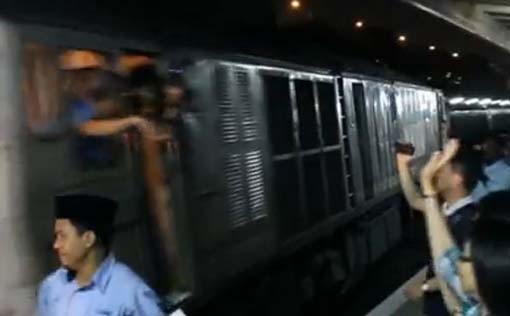 Malaysia would also relocate its customs, immigration and quarantine facilities from Tanjong Pagar to the WTCP, enabling an integrated border crossing facility between Malaysia and Singapore.
The Tanjung Pagar Railway station was completed on 3 May 1932 and officially opened by Sir Cecil Clementi.
It was in operation for around 79 years before it ceased operations on 1 July 2011 to be reserved as the Singapore Railway Museum.