Homegrown X Top Model Search 2012 goes international
The X Top Model Search, an original Malaysian brand, is back for the second season.
This year's X Top Model Search Malaysia 2012 (XTMS Malaysia 2012) has upped the ante by expanding overseas with Indonesia, Singapore, Philippines and Hong Kong (China) participating in the project and bringing in a whole new level of excitement to the international scene.
The top winner and the second best of each participating countries will then compete at X Top Model Search Asia Grand Finale 2012 to be held in Macau in December this year.
"This year there will be five countries participating in the project and we are very excited that X Top Model is now enjoying international recognition as Malaysia's premier model search programme," announced Victoria Vikki Tjong, organising chairperson of X Top Model Search Asia before a packed house at Estate in The Intermark, Kuala Lumpur on June 27, 2012.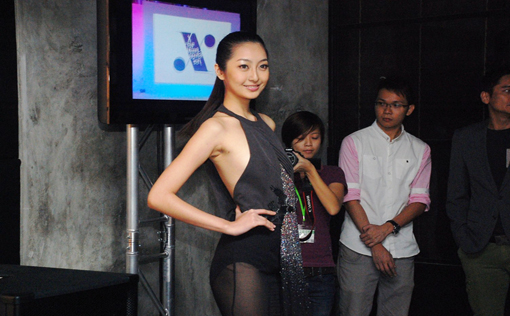 Founded in 2011, the successful wholly-original, locally-produced model search programme has grown from a local event to an international event within a year and now enjoy being the toast of the town..
"We are overwhelmed with the support and acknowledgment of the value and vision of XTMS 2012 project from the various industry players mainly from beauty to the corporate industry for this season two," added Vikki.
The launch was highlighted with an afternoon tea party and a fashion show featuring last year's X Top Model Search 2011 winner Aw Sim Hui and three other finalists whose attendance created a lot of buzz with cameras flashing as the leggy models posed and strutted briefly in catwalk atmosphere.
Present at the launch were the fashion industry crème de la crème, social elite, models, sponsors, partners and members of the media. Among them  were platinum sponsors Magnum 4D chief marketing officer and general manager Seah Kok Leong, its marketing manager Suzanne Soo, Naza Premira (Vespa distributor) head of sales and operation Idon Pang, XTMS Asia organizing chairperson Victoria Vikki Tjong, XTMS creative director Nick Tan and event director Kenji Chan.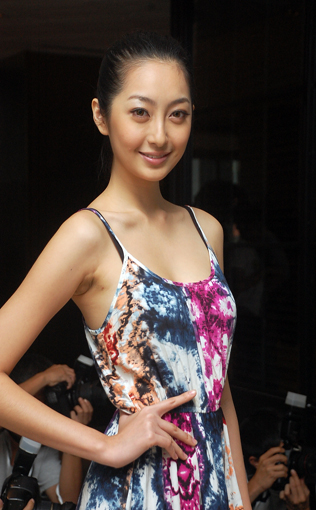 Vikki also announced there will be awards for aspiring 'behind the scene' talent players such as upcoming fashion designers, makeup artists, hair stylists, fashion stylists and fashion photographers who display their creative talents in the various fringe events lined-up beginning from today and building up to XTMS Malaysia 2012 grand finale."
"We believe these are the unsung heroes that support the success of a supermodel. As such, through the XTMS Asia platform, these groups of young talented and creative people will have the chance to be known, be promoted and go international. We help Unknown Talents to be Known."
A 'X Crazy Fans Club' will soon be launched and the most loyal fans will be invited on Red Carpet to the XTMS Malaysia 2012 Grand Finale after-party.
XTMS Malaysia 2012 also marked a first in the industry by being the first cross-border production to be endorsed and supported by three tourism boards; namely Tourism Malaysia, Hong Kong Tourism Board and Macau Government Tourist Office Malaysia.
The Young Designers Association (YODA) has also pledge their support for XTMS 2012.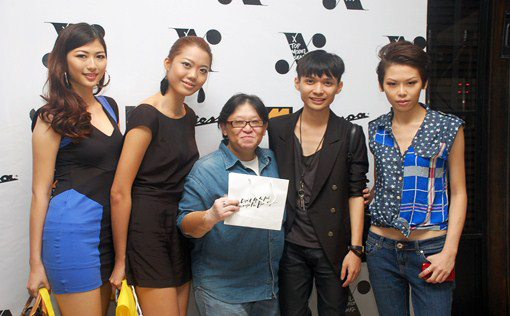 "X Top Model is a platform for new and upcoming models and the difference between this year's X Top Model Search and last year is we have progressed by breaking into international arena. We are bringing our own local production out of our country," said event director Kenji Chan.
Why called it X Top Model?  Kenji has the answer.
"X Top Model is a platform where we help to reveal the X factor for you. You may be a model but you do not know what's inside you and not know that you have that exclusive "X-factor" looks that you can carry.
"Every one of us, do have our X factor in ourselves. It's something deep that we cannot explain. Just like Kate Moss. She's standing 5'6" but she's a world supermodel because she has her own X factor that she can show to the world."
Kenji said that all the 10 finalists from last year's XTMS Malaysia 2011, each one of them do have their own individual exclusive X factors and was an amazing challenge for their X team.
On the contest participation, Kenji said: "We have to date received over 300 applications. We kick started the shout-out for recruitment through our facebook and website in late April. So, after this official media launch today, we shall begin to short list the girls and also expecting more applicants to come in until the closing date"
"This year's X Top Model Search Malaysia 2012 is three times bigger all the way as it is now placed on international footing. We will be more stringent in our selections"
Young Malaysian females aged 18-27 with a minimum height of 170 cm tall and with a striking and confident personality are invited to submit their applications by logging in to X Top Model website.  Deadline for submission is by Saturday July 7, 2012.
X Top Model Search Malaysia 2012 is also inviting the general public to nominate their friends or family members to participate and if chosen to be in Top 10 finalists, they would stand the chance to win a trip to Macau in December and be part of X Top Model Search Asia 2012 Grand Finale 2012.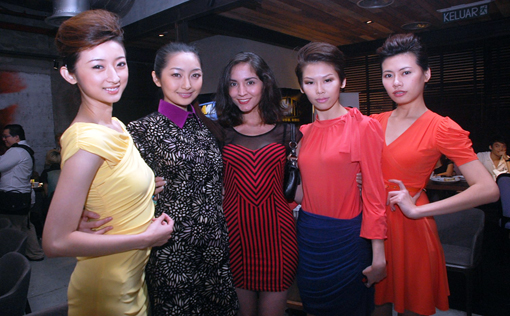 Open casting is to be held at Fahrenheit 88, Kuala Lumpur and the date will be revealed later due to the current overwhelming traffic of applicants.
The selected X Top 10 finalists will undergo six weeks of intensive training at local and overseas locations in areas like appearances, catwalk routines, thematic and professional photo shoots, public challenges and reality show filming.
As part of the promotional activities, there will be Mall Hops and Club Hops which will cover several locations namely in the Klang Valley, Johor Bahru, Penang and Kota Kinabalu, Sabah.
The winner of X Top Model Search Malaysia 2012 will walk away with a modeling contract with an international modeling agency, debut the runway at Beijing Fashion Week,  receive cash prizes, sponsor's contract worth US20,000 and a fashion spread with Ray Magazine, one of Asia's top fashion magazine.
There will be subsidiary titles awarded such as X Shot, X Walk, X Vintage, X Creative, X Challenge and X Creative.
The platinum sponsors of XTMS Malaysia 2012 are Magnum 4D and Vespa. The main sponsors include H20+ Skincare, EMPRO, Bimba & Lola, Sketchers, Jeans Bar, Converse, Bizzy Body and BodyTone.