Lion Dance: Hot favourite Kun Seng Keng Taman Aman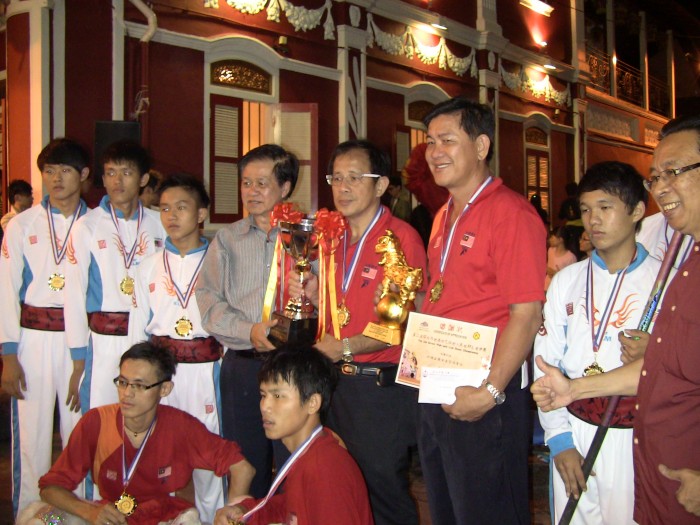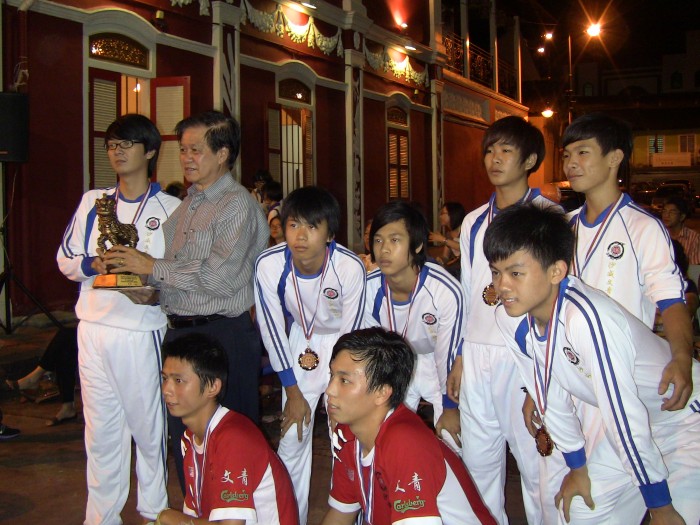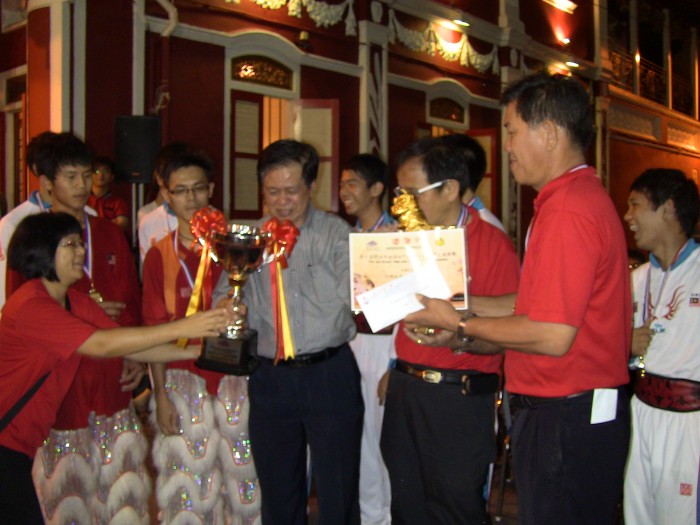 The night of July 7, 2012 was an exciting night for lion dance enthusiasts.
Eight dynamic teams from as far as Kuantan, Kuala Lumpur and Johor were competing at the 2nd National Lion Dance championship.
Crowd favourite and last year's champion the Kun Seng Keng Dragon and Lion Dance Association from Taman Aman, Johor was one of the teams.
The setting with poles and lanterns were set in front of the Red House at Jalan Tan Hock Nee.
The competition started at 6.50 pm, earlier than the set time of 7.00 pm because of the dark and gloomy weather.
The weather turned for the worst as rain started pouring at 7.20 pm.
But the troupes were not easily disheartened as they waited for the rain to stop.  It finally did about half an hour later and the fierce competition continued.
The competition was organised by Johor Bahru Tiong Hua Association in their effort to promote cultural activities in the city of Johor Bahru.
The 2nd National Lion Dance Championship was held at the Heritage Walk (Jalan Tan Hock Nee).
The teams were judged by seven judges on several criteria.
Judging include the fine execution of technique, rhythm flow, precision of timing, realistic facial expression of the lion, fine balancing and stunning and complicated stunts and acrobatics.
According to Tan Chong Hing, whose association has been in existence since twenty-four years ago, "Lion dancing is a combination of performance art including martial art, dancing, acrobatic, drama, music and the art itself".
He said his winning teams have competed as far as the United States and Canada, and came back as champions.
This year two teams from his association took first and second places.
The champion is the Kun Seng Keng Dragon and Lion Dance Association from Taman Aman, Johor, with a score of 9.15 out and 10.
They walked away with trophy, medals and a cash prize of RM2,000.
First runner up is the Johor Bahru Kun Seng Keng Dragon and Lion Dance Association with a score of 8.78.
The crowd was disappointed when two teams were unable to compete because their team members suffered injuries during training.
Video by: Christine Leong, Citizen Journalists Malaysia