Teacher hailed Miss Malaysia Tourism 2012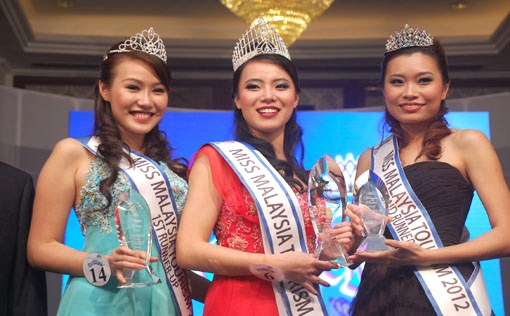 A 20-year-old part-time teacher Jun Yong Wan Jun from Penang has won the Miss Malaysia Tourism 2012 beauty pageant at the grand final of Miss Malaysia Tourism 2012 Pageant held at Grand Dorsett Subang Hotel in Subang Jaya, Selangor on Saturday night.
She beat 16 other contestants from around the country in four segments –  traditional costume, batik, evening wear and the Question and Answer session with a panel of judges who included singing legend D.J Dave and celebrity journalist Kee Hua Chee.
Jun Yong, whose hobbies include singing, reading and swimming, was crowned by last year's winner Gabriella Robinson.
First runner-up was 22-year-old freelance model Michelle Fong Kah Yin from Kuala Lumpur while freelance blogger Valerie Chua Hui Chin, 24, from Muar, Johor was second runner-up.
Standing 166 cm tall and weighing 53 kg, Jun Yong will represent the country at the 16th Miss Tourism International 2012 World Final which will be hosted by Malaysia and will be held in December this year with more than 60 countries participating.
Jun Yong won cash prize of RM10,000, a full scholarship at HELP University, AVON cosmetic hamper, Nestle fitness cereal and various other sponsored products worth more than RM2,300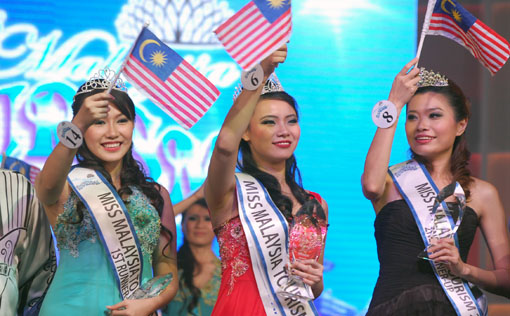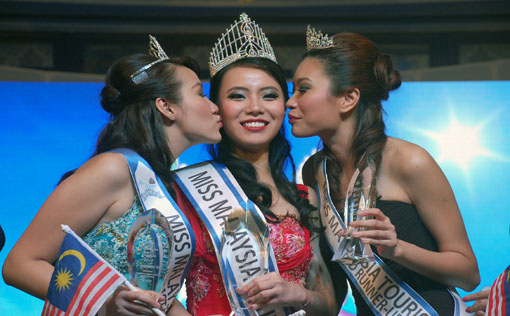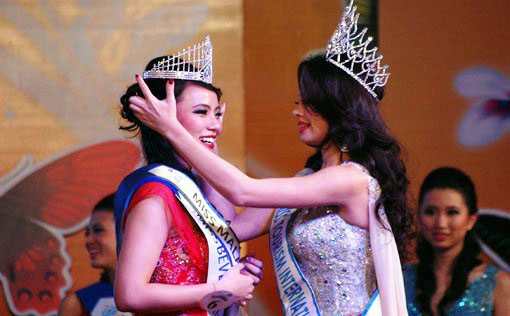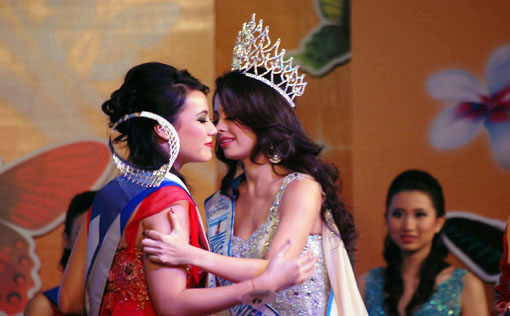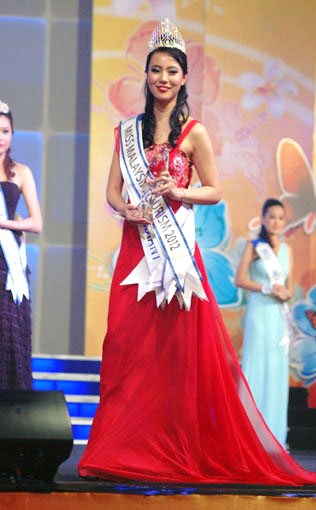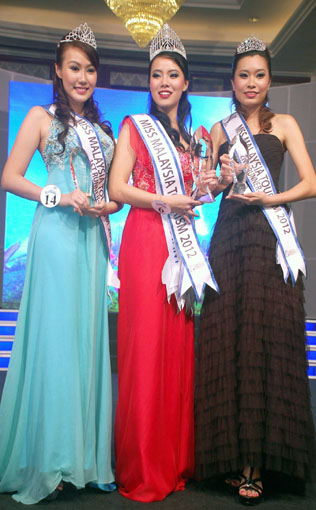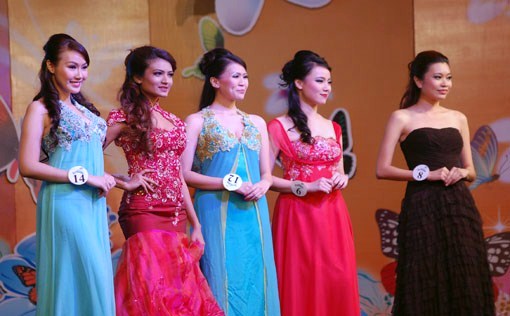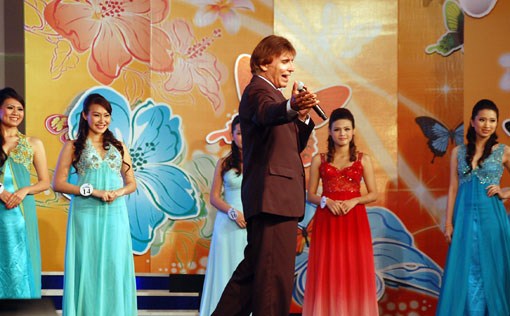 Jun Yong was on cloud nine as she also won four subsidiary titles – Miss Loving Heart, Miss Best in Talent, Miss MRCA Radiant and Miss Beverly Hills Personality. Each of the subsidiary titles carry RM1,000 cash prize.
Singer legend D.J Dave later took to the stage and sang two songs "Cinta Abadi" (Eternal Love) and "The Way You Look Tonight" to loud cheer and applause.
A winner's party was held after the crowning of Miss Malaysia Tourism 2012 where the winners, other finalists and  guests partied the night away as they celebrated the winners of the pageant.
The Miss Tourism Malaysia 2012 final was organised by Gabriella Productions International and headed by its national director Gabriella Robinson who is the reigning Miss Tourism International 2011.
Top 3 Winners and Subsidiary Title Winners Awards List:
Miss Malaysia Tourism 2012 winner: Jun Yong Wan Jun, 20
First Runner-up: Michelle Fong Kah Yin, 22
Second Runner-up: Valerie Chua Hui Chin, 24
Miss Loving Heart Award: Jun Yong Wan Jun, 20
Best in Talent Award: Jun Yong Wan Jun, 20
Miss Poh Kong Gorgeous Award: Nichole Teo Han Lin, 19
Best in Batik Award: Patricia Phang Guan Qun, 21
Miss F.A.B Publikan Award: Ling Kao Yu Ling, 22
Miss MRCA Radiant Award: Jun Yong Wan Jun, 20
Miss Anew Avon Award: Khoo Mei Yee, 19
Miss Friendship Award: Pauline Koo Por Lin, 21
Miss Beverly Hills Personality Award: Jun Yong Wan Jun, 20