World Vision: When donations become personal
Chief Executive Officer World Vision Malaysia Liew Tong Ngan.
Be an agent of change, that's what World Vision Malaysia shared with Citizen Journalists Malaysia (CJMY) recently.
The World Vision Child Sponsorship Programme offers individuals and corporations the opportunity to bring about change in the lives of children, their families and their communities.
For about RM65 per month (children from Asian countries) or RM80 per month (children from non-Asian countries), sponsors can change the lives of children in need as their donations are converted into effective tools and constructive means to free poor communities from the crippling cycle of poverty.
Monies from Child Sponsorship will, among other things, provide these children access to economic, food and agriculture development, education, health care services and clean water for the entire community of your sponsored child.
Over the years, sponsors from Malaysia have helped over 52,000 children from 11 countries such as Cambodia, China, India, Indonesia, Laos, Lebanon, Mongolia, Myanmar, South Africa, Thailand, Vietnam and the Philippines.
Sponsors will receive a child profile kit upon signing up as a child sponsor, which contains a photo and personal details of the child in question and the needs of his/her community.
Every year sponsors will also receive an annual progress report on the sponsored child and community as well as annual financial reports and project reports detailing the progress of ongoing projects in the sponsored child's community.
Child sponsorship is not only about contributing money, but it is also about cultivating meaningful relationships with the sponsored children. Sponsors are encouraged to send letters, greeting cards and even gifts to their sponsored child.
World Vision Malaysia also arranges trips for sponsors to meet their sponsored child personally and see how their gifts are changing lives and making a difference in the child's life and the community as a whole.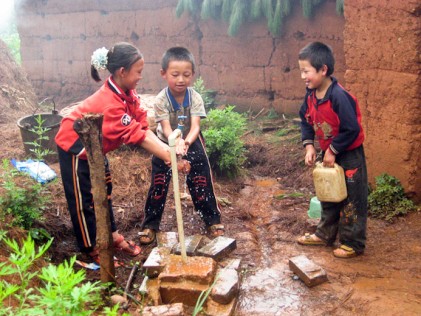 World Vision takes a holistic approach to child development and strive to ensure that all children are healthy and educated, establish wholesome relationship and are participative, and most importantly, are cared for and protected.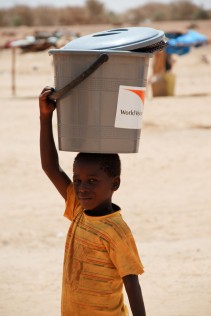 World Vision Malaysia(WVM) also hold an annual educational cum fund-raising event whereby going without solid food for 30 hours, participants learn about global issues and raise funds for local and international humanitarian aid projects.
This year,  WVM hope to raise RM1.8 million and anticipates more than 20,000 participants.
In line with the theme "Hunger No More", WVM hope to heighten awareness that the twin evial of hunger and poverty can be alleviated if we are willing to do our part.
Official famine weekend is 4th and 5th August 2012  and the final countdown is 12noon till 4pm on 5th August at Stadium Malawati, Shah Alam, Selangor.
For more information on our Child Sponsorship Programme call 03-7880 6414.