Signs from Goddess Kaliyaman halts temple hunger strike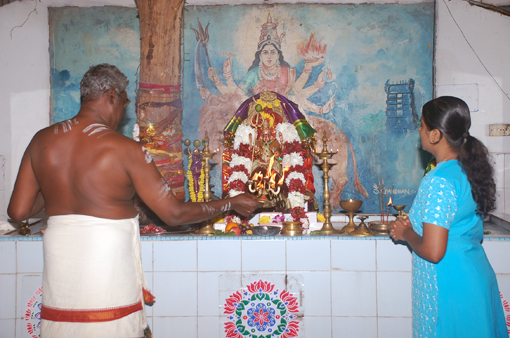 The Sri Muneswarar Kaliyaman temple committee members called off the hunger strike 36 hours after they had started when they saw good signs from Mother Goddess Kaliyaman.
They had bravely gone on a hunger strike since 6.00 am on July 19, in an attempt to put pressure on the authorities to find a quick solution to the threat of demolition of the temple after it had received notice from Kuala Lumpur City Hall (DBKL) on July 16 to demolish within five days any structures on the government reserve land on which the temple sits.
The last day expired on July 20.
"We saw the good signs from Mother Goddess Kaliyaman after we offered our prayers and started our hunger strike. We understood that our prayer was heard and Mother Goddess Kaliyaman tried to help us so we decided to call off the hunger strike at 6 pm the following day on July 20," temple president R A  Balasubramaniam told Citizen Journalists Malaysia (CJMY).
"We hope to get assurances that the temple will not be demolished so we will be writing to the Federal Territories Ministry to withdraw the DBKL notice and court order.
"We were also informed that there is no need to apply for land title for places of worship so we hope the government will gazette the land for the temple. We want to preserve and safeguard the temple as a vital part of the Indian heritage in the country."
"We want to thank Deputy Federal Territories and Urban Wellbeing Minister Datuk M. Saravanan for helping us to find a solution, PPP Federal Territory chief A Chandrakumanan for writing to the Prime Minister Department to seek help and lawyer M Manoharan who is Teluk Intan MP for offering legal service to the temple.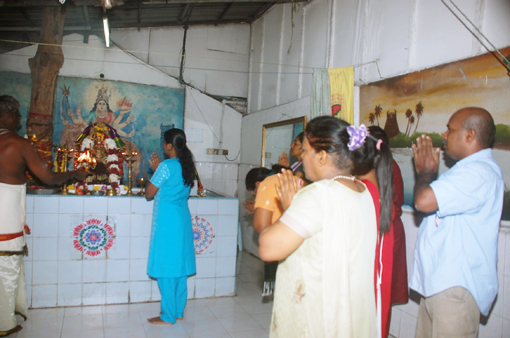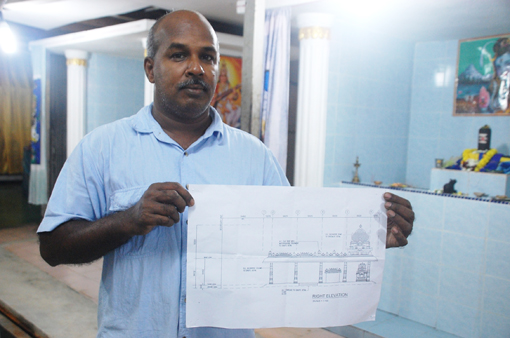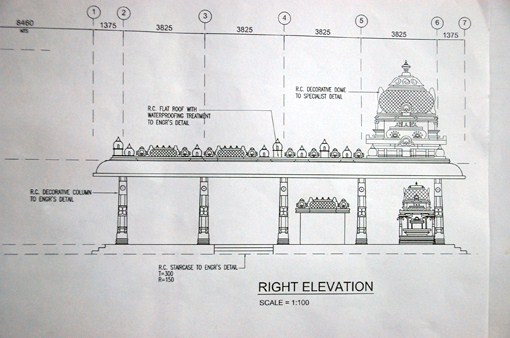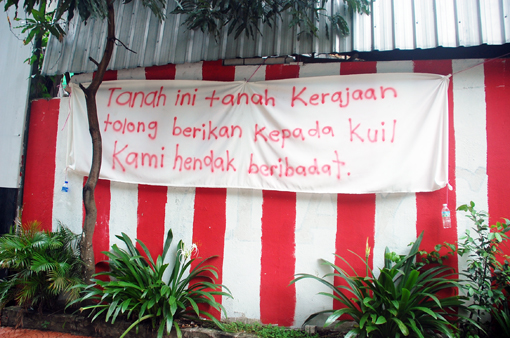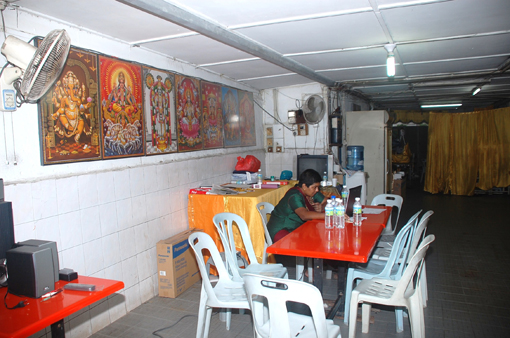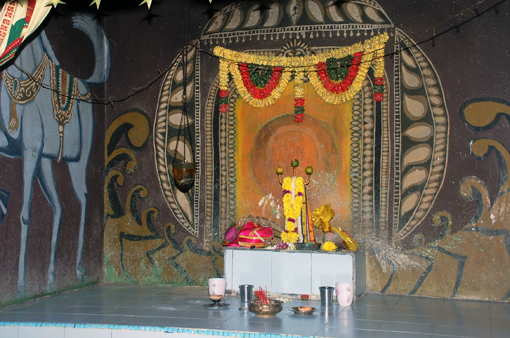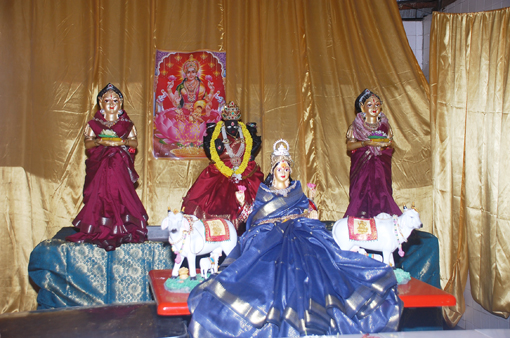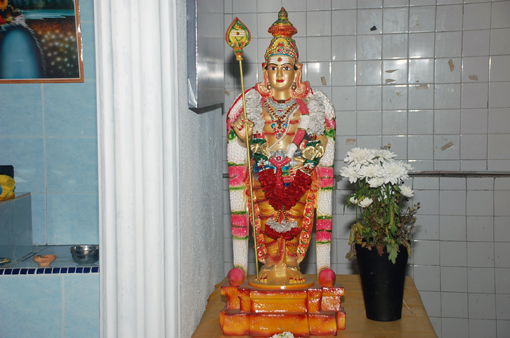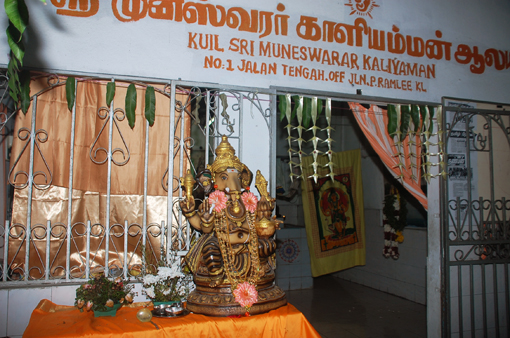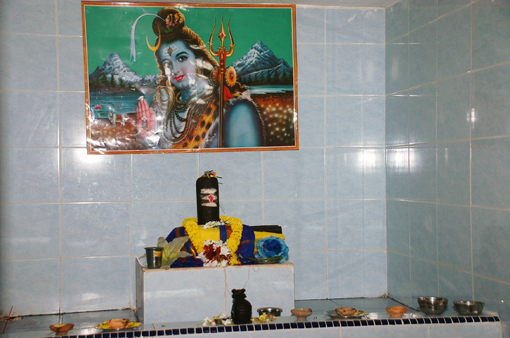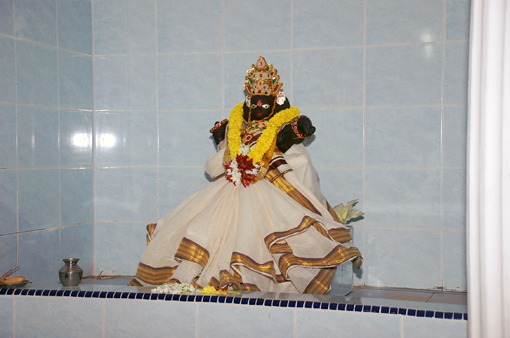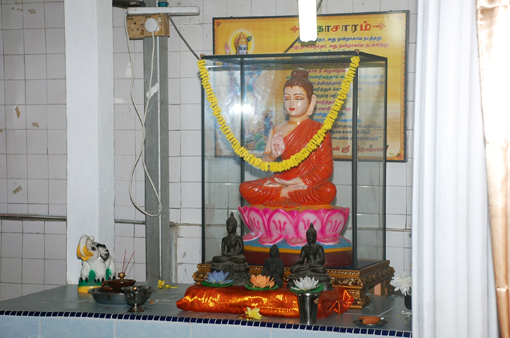 Balasubramaniam said that they had big plans to renovate the temple which can become a popular tourist attraction to promote the temple's characteristics and historical values.
"But if we are forced to give up the eight feet width of land which totalled 2,020 square feet, we are afraid that we will be left with only 800 square feet as we also have to give up eight feet for public walkway."
Balasubramaniam said a 61-year old Chinese building contractor came the temple yesterday and related to him and temple committee members present on his misdemeanour at the temple way back in 1957 when he was a naughty six-year old kid then.
"He told us that he was like any active and playful kids then, had plucked a papaya from the tree in the temple grounds, took home, ate it and the next day his mouth turned red and swollen. His mother got worried and told her what he did. His mother quickly brought the son to the temple to offer prayer and ask for forgiveness and he recovered."
Balasubramaniam said they had videotaped the man's story and got his contact number for future references.
Temple secretary Nalini Rani said a tree standing beside Mother Goddess Kaliyaman is believed to be a century old and hope that some experts can come forward to determine the age of the sacred tree.
She said that from information she gathered, a group of University of Malaya students came to the temple sometimes in 1975 and authenticated the tree to be more than 60 years old then.
The temple president has called upon those with knowledge of the history of the 101 years old temple or who want to offer advices/solutions to contact the temple via email address at [email protected]
Related article:
101-year-old Hindu temple given five days to vacate