Miyavi rocks Kuala Lumpur in debut show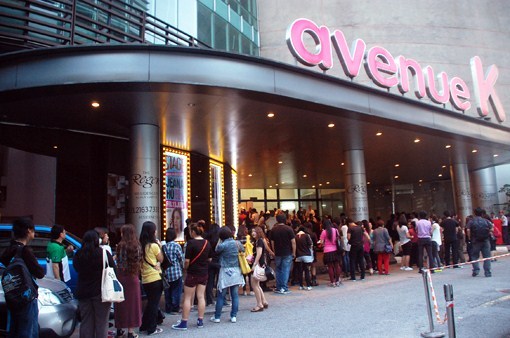 Japanese rock musician Miyavi, real name Takamasa Ishihara, rocks Kuala Lumpur in his debut performance in front of a sell-out crowd of more than 600 avid fans who jam-packed into The Stage (a new club concept) in Avenue K, Jalan Ampang recently.
Known as a samurai guitarist among his fans, Miyavi, 30, gave an electrifying performance with his one-of-a-kind slap style on the electric guitar, an original and unique feature, which gained him worldwide recognition.
After the opening act by locals electric violinist sensation Dennis Lau and beatboxer extraordinaire Koujee who both delivered superb performances that left the crowd in awe, chants of "Miyavi! Miyavi!" echoed across the hall creating a thunderous noise and when Miyavi finally took to the stage, his fans erupted into loud cheers and screams.
"I love Malaysia!" Miyavi said to the screaming fans.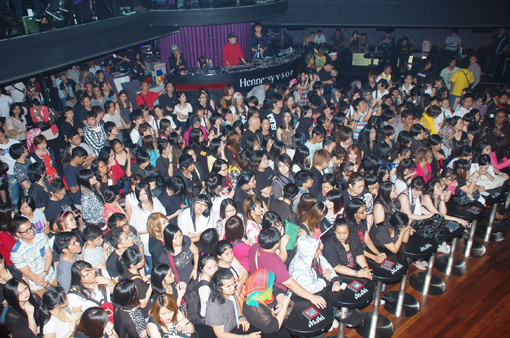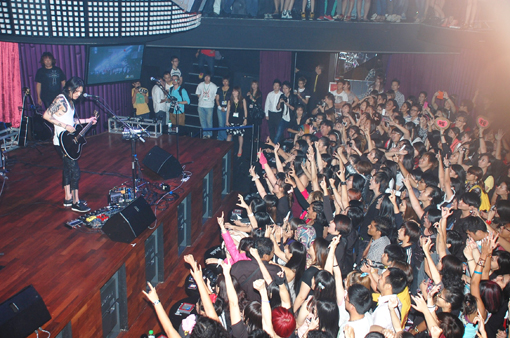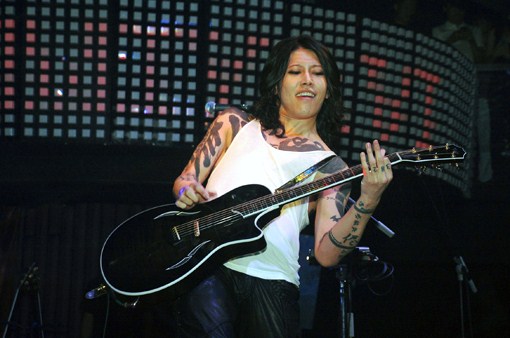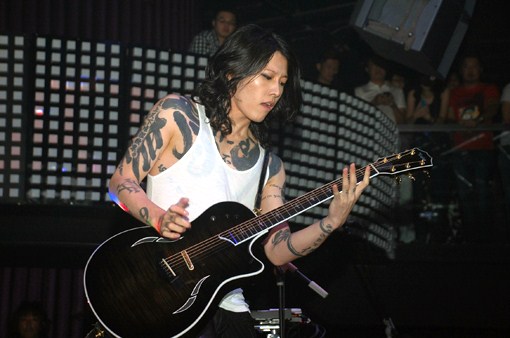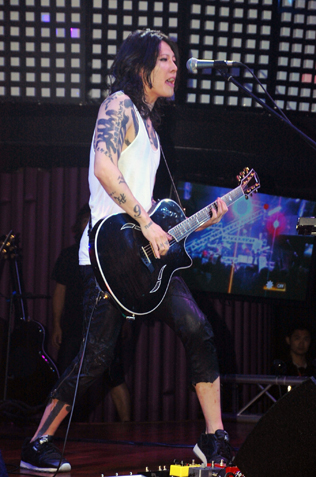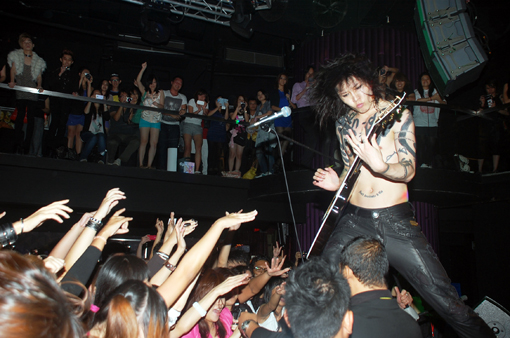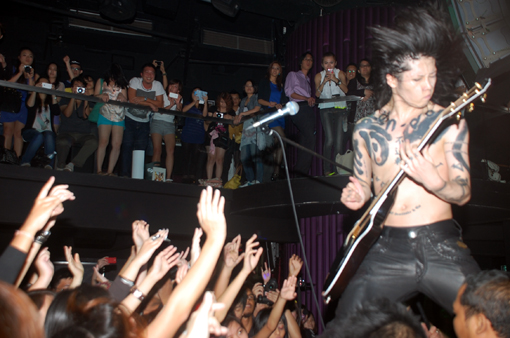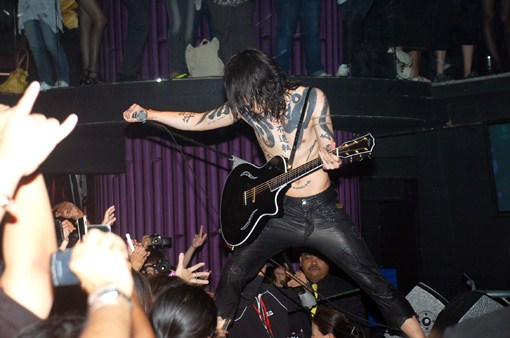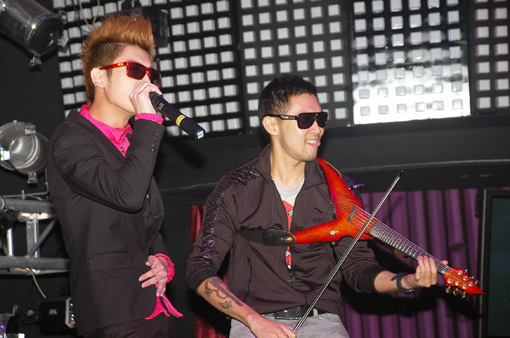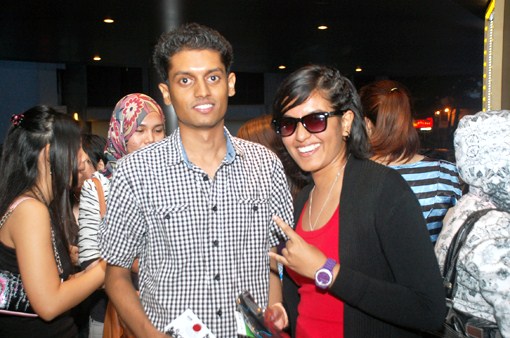 "I am really happy to see all my Malaysian fans here and I truly appreciate it! I hope that you can all really feel my music and my guitar whenever you listen to my songs".
It was a magical and unforgettable night for the fans who were sent into a frenzy flinging their hands up in the air and thumping their feet when Miyavi belted out a medley of his hits songs in English and Japanese such as "Strong", "Gravity" and "Futuristic Love" amongst others from his sixth and latest album "What's My Name?"
Miyavi also delighted his fans with his new hit single "Day 1" which was recently released on July 11 and his encore song "R U Ready to Rock?" got the fans rocking out and moshing to it.
In the later part of his show, he took off his shirt for fans who ooh-ed and aah-ed over his toned and tattooed body. With the fans screaming at the top of their lungs, Miyavi said "Xie Xie", (thank you) and when the curtain finally came down on his last song to rapturous applause, the fans started leaving, many wanted it to last forever.
An APIIT software engineering graduate Sandy, 22, who was among the scores of Miyavi fans waiting in line outside before the door was opened said she had been a loyal and ardent fan of Miyavi since 2007.
"Miyavi is a very good and talented singer. He's incredible in the way he plays the guitar. He makes the sound by hitting the string and pulling it, like a slap. He is unique for this," she said.
"Miyavi rocks and he's the best!" said bank staff Raihana, 24, who studied Japanese language because she liked Japanese songs.
Through his three successful world tours, Miyavi had already performed in 30 countries across North and South America, Europe, Asia and Australia with over 150 shows.
The event was organized by entertainment and events company A Creations and supported by the Japan External Trade Organisation (JETRO) and Pavilion Kuala Lumpur's Tokyo Street and endorsed by the Embassy of Japan.
Main sponsor was Asahi Super Dry. Asahi which means 'Rising Sun' is the No.1 premium beer in Japan and No.1 Japanese beer in the world; and is brewed locally by Carlsberg Malaysia since December 2011.