Pilgrims thank St Anne by the thousands
More than 100,000 people participated in the event and they came from all over the states and neighbouring countries.
Many came to seek intercessions from St Anne, the grandmother of Jesus. they also came to thank St Anne for their previous intentions fulfilled.
"I am here to thank St Anne for fulfilling my request that my eldest son will get married to a Christian girl. St Anne had also granted my request of having a daughter, after I had two sons. I am from Seremban and I'm here with my husband and my family for the first time," Susilasusaymary said.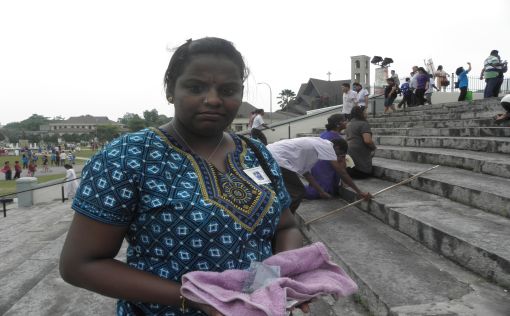 Another first timer was Suhanti, 32, who were standing in line, collecting donations, said that she had prayed to St Anne to heal her mother who was suffering from psychological issues.
"My mother is better now and I'm so grateful to St Anne, thus I make sure I come here to thank St Anne." she said.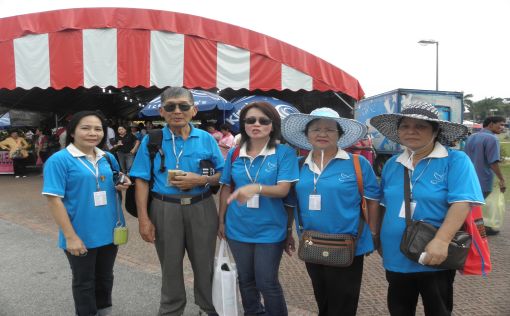 These 5 pilgrims were part of a large continent of about 200 pilgrims from Sabah. The spokesman said that this was the fourth time they were at the Feast celebration. They wanted to be part of the crowd to celebrate the Feast with others.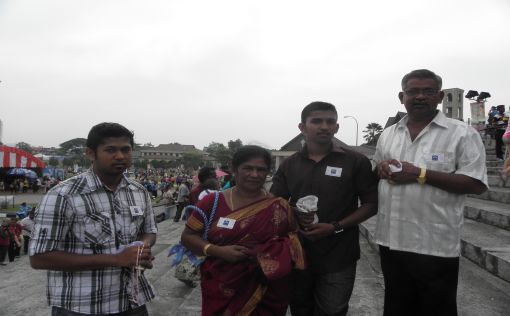 "Every year, we all came here as a family spiritual outing. We were blessed to have our prayers answers after interceding to St Anne, so we make sure we return here. I had prayed to get a good education in a college, and we also pray for our father who had an eye operation. He was not completely heal after the operation, so we turned to St Anne," said Dana, who hails from Penang.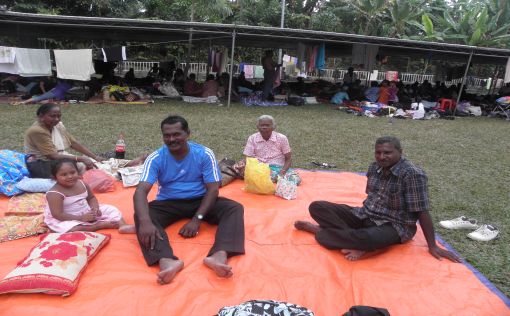 Marshall came with his family – all 12 of them – in a van. They camped overnight on Saturday (28 July) night on the church ground.
"We come here every year without fail. We just pray for the well-being of our family, to have good health and peace and for the children, to have good education so that they can become successful in life."
Related article: