Proposed Heritage Square for Penang
The people of Penang, including the state government are proud that their city, Georgetown, is listed under UNESCO's World Heritage Site.
To maintain Georgetown as a Heritage City which everybody can relate to, the State Government and the Penang Development Corporation (PDC) planned to transform a 4.5 acres of land into Penang's new heritage enclave.
This new heritage enclave will be known as Penang's Heritage Square and it is a project under phase 5 of the Komtar development.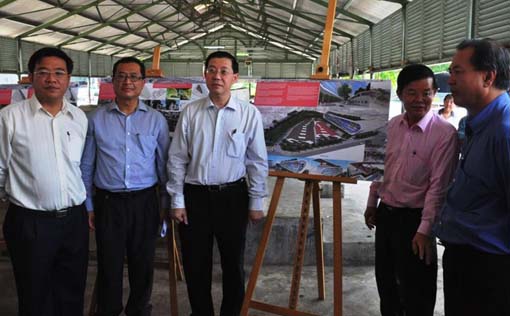 Penang's Chief Minister Lim Guan Eng, who is also the chairman of PDC said in a Press Conference on 31st July, that the Heritage Square project will also complement PDC's effort in revitilising Komtar as the socio-civic centre and business hub of the State.
He also said that developing the land, which is in the heart of Georgetown, into a heritage enclave is giving back public space to the people of Penang.
"The Heritage Square and Centre will dedicate, consecrate and restore the cultural vibrancy of George Town by promoting the living heritage and street life in the inner city, as well as greening the city, thus ensuring a balanced development for the area." he said.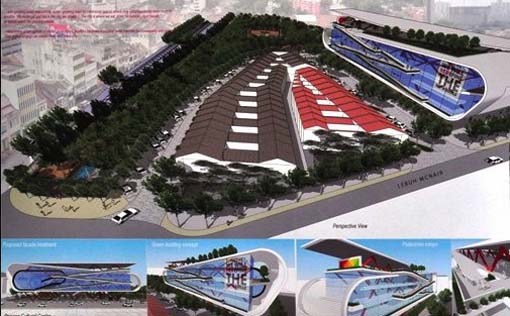 The Heritage Square will comprise of five major elements:
i.     restoration and expansion of 'Sia Boey' (Prangin Market
ii.    creation of urban spaces
iii.   creation of a Heritage Celebration Square and an iconic George Town Heritage Centre (GHC)
iv.   reinstatement and adaptive reuse of heritage and old shop-houses
v.    restoration of Prangin Canal.
On the restoration and expansion of 'Sia Boey' (Prangin Market) structure, Lim said that this will revitalize the 'Sia Boey' into a retail and tourist site, comprising of a visitors' centre, crafts and souvenir retail areas, flowers hub, and others.
A new market will be build, adjacent to the existing market as an expansion to the market so as to complement the existing one, for the same intended use as a dry market.
The creation of urban spaces is for the purpose of recreation, public congregation, celebrations and cultural performances.
An area of lush greenery will also be created to promote healthy 'green' living.
The heritage celebration square will provide an avenue for establishment of culture and arts, in line with promoting the cultural vibrancy and the concept of melting pot of cultures in the inner city.
On Maxwell Road, where 'Sia Boey' is located, there are many existing traditional shop-houses. Lim said that these shop-houses will undergo adaptive reuse into cafes, kopitiam, tea house, crafts and handicraft centres, mini museums, boutiques and Bed & Breakfast Hotels.
All these are in line with the heritage ambiance. Maxwell Roadwill also be limited to vehicles usage.
A five-storey building would be erected to add to the vibrancy of the Heritage Square. This building will serve a venue for arts, cultural, heritage, community, youth and performing activities.
As Penang is famous for its hawkers food, the Prangin Canal would be restore as a   hawkers street food zone and also as a street furniture – all these amidst well-landscaped areas.
"The Heritage Square Project will complement the adjacent Komtar building which is presently undergoing a revitalization process initiated by the Penang State Government and PDC which is aimed at bringing back the glory of Komtar, as the nerve centre of Penang," said Lim.
"The Heritage Square is a project not just for the urban community of Penang, but for Penangites and visitors to experience the old-world charm of George Town and its cultural melting pot, is all poised for success.
"The Penang State Government and PDC which has been the prime mover of urban redevelopment will undertake to work closely with stakeholders and heritage organisations like George Town World Heritage and other NGOs," he said.
In line with the government's CAT policy, the draft plan of the Heritage Square will be open to the public for feedback. An exhibition will be set up in Komtar next week to gather input from the public.
This public exhibition will be available until before Hari Raya Aidilfitri.
Photographs taken from: Buletinmutiara Facebook Page