Johorean wins Miss Chinese Cosmos Southeast 2012 crown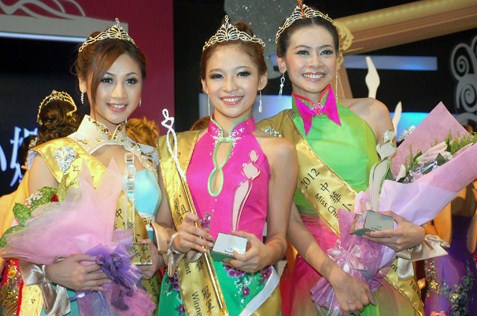 Elecher Lee Ka Ning, a 19-year old model from Johor was crowned winner of the Miss Chinese Cosmos Southeast Asia 2012 beauty pageant on Friday evening at the Royal Ballroom of the Palace of the Golden Horses in Kuala Lumpur on Friday 10 August, 2012.
The young beauty queen, who stands at 5 feet 6 inches (167 cm) tall at a svelte 48 kg also took two other subsidiary titles – Miss Personality and Miss Glamorous. She will represent Malaysia at the Miss Chinese Cosmos International World Final Pageant 2012, to be held on October 27, 2012 in Hong Kong.
For her win, she took home prizes worth a total of RM100,000 which included RM30,000 cash and air ticket as well as an array of products and vouchers from the sponsors of the event, such as jewelleries, vacation trip, make-up course and contracts with White Fairy and New Age Studios Film Company.
Low Lai Kim, 27, a nutritionist and part-time model and Annie Phung Ann Nee, a 25-year-old make-up artist, both from Kuala Lumpur were adjudged first and second runners up respectively. They were also awarded total cash and sponsored prizes worth RM50,000 and RM35,000 respectively.
A total 21 Southeast Asian beauties from Thailand, Philippines, Indonesia, Singapore and Malaysia competed for the title and crown. When the results were announced by an international panel of judges from countries participating in the contest, Malaysia swept the top three spots whilst Singapore and Thailand took three out of the nine subsidiary titles.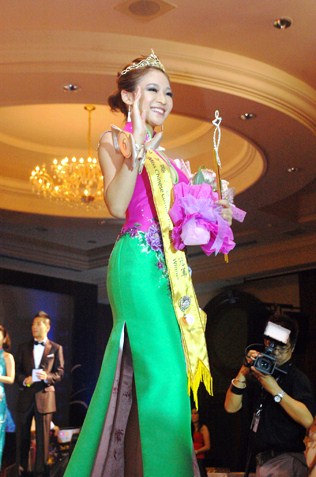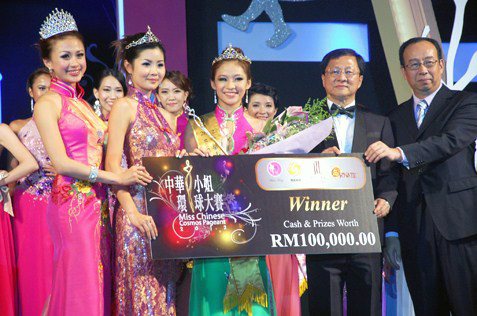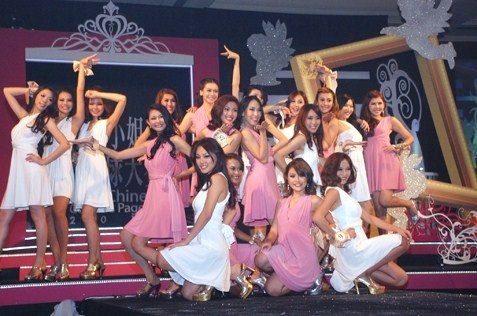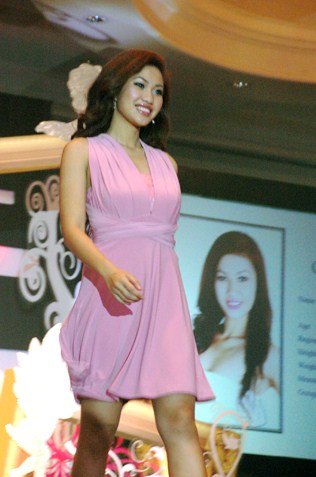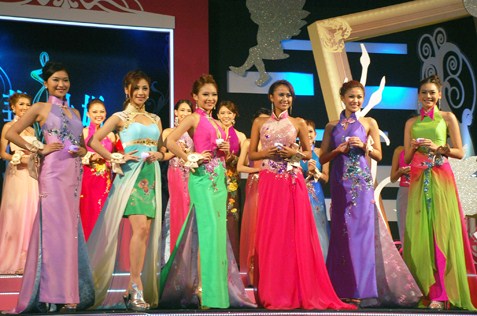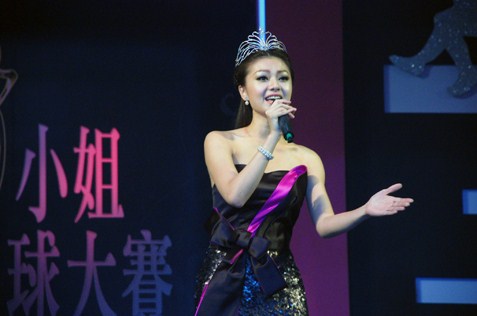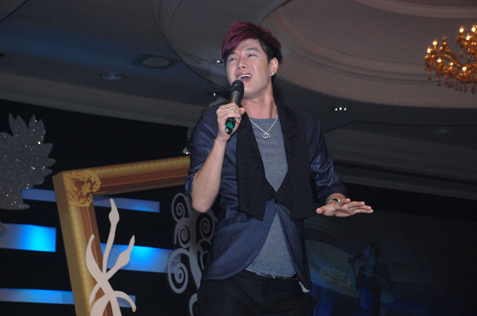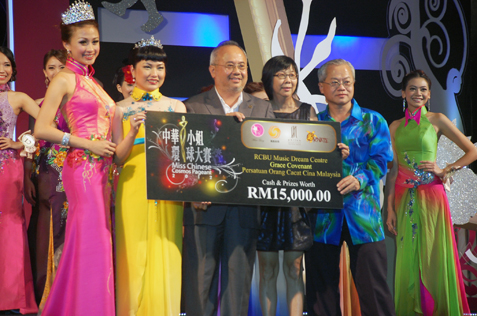 The night showcased contestants first parading in stunning white gowns and followed by dance performance in outfits by fashion designer Key Ng, an elegant evening wear collection by designer [email protected] and finally a batik cheongsam collection by designer Keith Kee.
There were also the talent performances and the Q & A interview for the final top six contestants who made it through during the elimination round.
Guests artistes performing included vocalist and 2012 World Championship of Performing Arts (WCOPA) gold medalists Vic Teo who sang "I Believe I can Fly".
Miss Chinese Cosmos Southeast Asia 2011 first runner-up Jeniifer Foh performed a song "Ave Maria" and sang a duet "It's a Beautiful Day" with Teresa Zhang who was Miss Chinese Cosmos Southeast Asia 2010.
As part of its corporate social responsibility program, event organiser White Fairy presented a mock cheque of RM15,000 to the representatives of three charitable organisations.
The event was presented by Philea Resort & Spa (Ayer Keroh, Malacca) and Ornate.
These are the results for Miss Chinese Cosmos Southeast Asia 2012: –
Winner
Elecher Lee Ka Ning, 19, model, Johor Malaysia
First Runner-up
Low Lai Kim, 27, nutritionist / model, KL.
Second Runner-up
Annie Phung Ann Nee, 25, make-up artist, KL.
Subsidiary Titles Award List:
Miss Personality – Elecher Lee Ka Ning, 19, model, Johor
Miss Charming – Annie Phung Ann Nee, 25, make-up artist, KL
Miss Talent – Lu Ying Fen, 25, student, Singapore
Miss Popularity – Thanyaporn Chaimat, 21, student, Thailand
Miss Prestige – Nicole Olsen, 24, student. Singapore
Miss Perfect Body – Low Lai Kim, 27, nutritionist, KL
Miss Gorgeous – Low Lai Kim, 27, nutritionist, KL
Miss Glamorous – Elecher Lee Ka Ning, 19, model – Johor
Miss Photogenic – Annie Phung Ann Nee, 25, make-up artist, KL