Sri Lanka world heritage site: Dambulla Caves
Sri Lanka boasts of 8 UNESCO world heritage sites, the Dambulla Caves in the Central Province of Matale being one of them.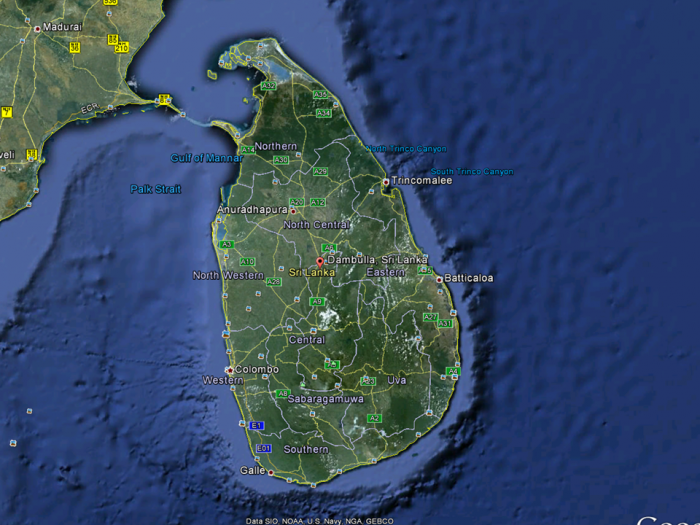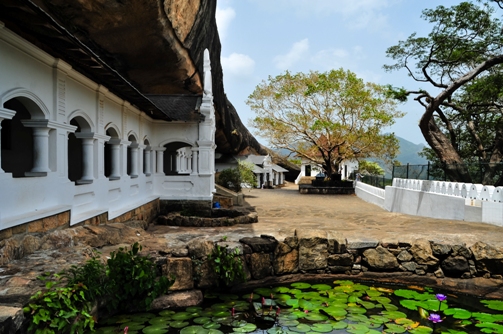 Amongst the 80 odd documented caves in this area, the 5 caves located under a towering 160 metres rock right in the centre of Dambulla town are the most revered and contain hundreds of statues and paintings depicting the trials and tribulations of Lord Buddha.  The towering and overhanging rock has helped to preserve the caves and its contents.
Granted UNESCO world heritage listing in 1991, the 20 century old  Buddhist mural paintings on the walls and ceilings are still well preserved and it is only with the marvel of digital imagery that the normal tourist can appreciate the beauty, religious and cultural importance of Buddhism in South and South East Asia.
Builidng of the cave temple is thought to have commenced sometime in the 3rd century BC.  King Valagambahu who was exiled from Anuradhapura, the capital city of Sri Lanka at that time, had sought refuge at the Dambulla Caves to escape the usurpers of his throne. The caves were already being occupied by Buddhsit monks.  After hiding for 15 years in these caves the King manage to reclaim his throne.  He built a Buddhist cave temple here in Dambulla for the people to worship the Buddha.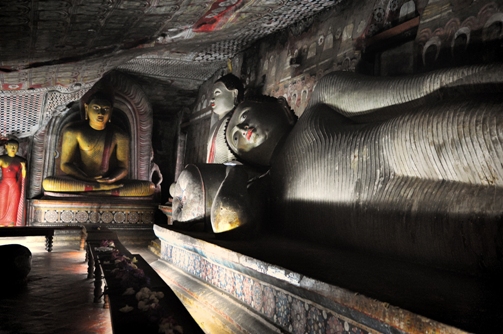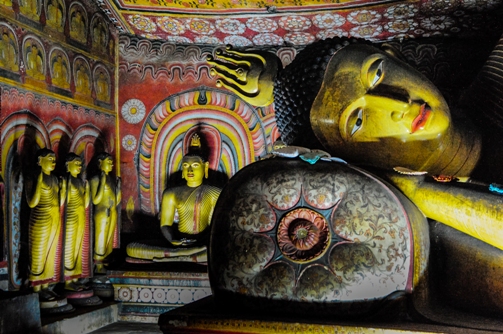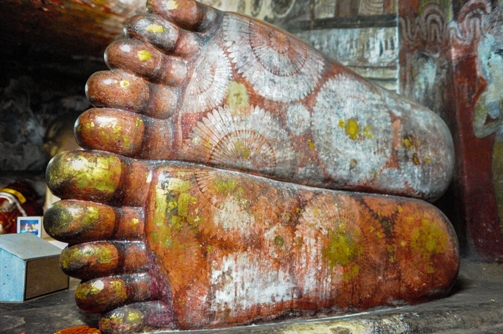 Over the years the caves have undergone many restorations and the inner walls  have been repainted. The last major restoration was done in the 18th century by the Kandyan Kings of Central Sri Lanka.  The Dambulla caves have remained a major Buddhist religious and pilgrimage site  and the monastery is still in operation today. The caves have been in continous use since the arrival of Buddhism in Sri Lanka.