Penang to pave Green offices

Most people nowadays spend vast amounts of time in the office, and to some, the office has become a second home.
Beside making the offices as comfortable as being at home, there recently has been the call to provide a 'green' work environment for employees.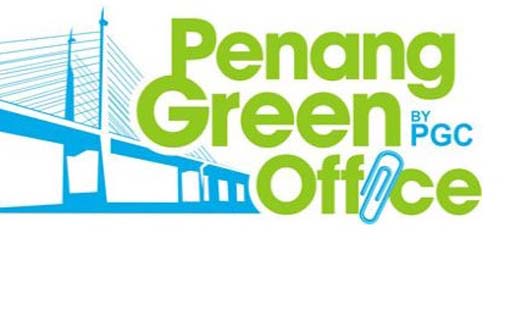 A 'Penang Green Office' project will be launched during the opening of the Penang Green Expo 2012, organised by the Penang Green Council (PGC Strategies Sdn Bhd) on 22 September, 2012.
In a press release dated 2 September, 2012, vice chairman of Penang Green Council and state exco for local government and traffic management Chow Kon Yeow said that the Penang Green Office project is to encourage and advise offices to create a low carbon, greener, cleaner, healthier working environment.
Offices that adopt the Penang Green Office project will be given a certification, depending on certain criteria.
The objective of Penang Green Office certification scheme is to support PGC's vision of a Green Penang state by adopting the Green Office Concept through education and implementation of Green initiatives in the offices.
Those who are interested in the project will be able to see the concept of a 'Green Office' during the launching, when a mock-up house and office, designed by SP Setia will be on exhibited.
A hundred boxes of starter kits for representatives of offices who are interested will be given out.
Chow said that a committee had been set up to plan and implement the project, and is headed by PGC director Pat Chung.
The project is open to all public sector offices and private sector offices that are registered as business/organisations like hotels, factories, banks, shopping mall, NGO.
To get certified, the Penang Green Office has to encompass the following 8 criteria:
Purchasing Office Equipment and Stationery
Waste Reduction and Recycling
Energy Conservation
Water Conservation
Paper Usage Control
Printer, Photocopier, Fax and Cartridges Control
Indoor Air Quality Improvement
Employee and Community Engagement
Participating office has to pass an online assessment, available at the Penang Green Council website. Only then, they are eligible to apply for a site audit.
"The administration fee for the site audit is RM300 only for the first year." said Chow.
"Not only the certified offices are able to save a huge amount of operation cost and reduce carbon footprint, the certified offices will be given a certification plaque and certificate which is valid for two years.
"They will also have the right to use the Penang Green Office logo – 'Penang Green Office' on company letterhead, correspondence, advertisements and other publicity materials, participation in the award presentation ceremony, participating department / office name to be published in PGC website."

Penang Green Council hopes that by promoting green initiatives and practices in different communities, they will plant the seed of a 'Green Economy', whereby the increasing demand of office products with green features will eventually create new opportunities for the business community.
Related articles:
Penang Green Expo for conserving tomorrow
Recycling into art for charity