UITM grad Tuti wins X Top Model Search Malaysia 2012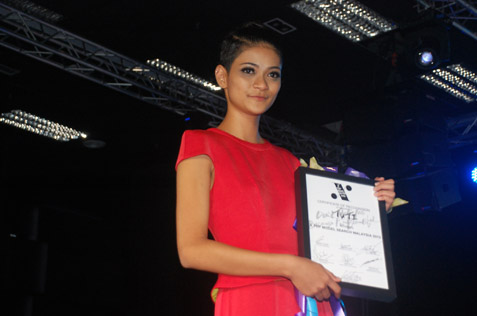 A recent graduate of Diploma in Information Management from University Teknology Mara (UITM) in Segamat, Johor Nuraini Binti Mohd Noor, nicknamed Tuti by her family, won the X Top Model Search Malaysia 2012 title at the grand finale held on Saturday September 15, 2012 at Penthouse @ The Icon, Jalan Tun Razak, Kuala Lumpur.
Tuti, 21, from Cheras, Kuala Lumpur and the only child in the family, stands at 5 feet 9 inches (175 cm) with a 32-24-30 frame beat off the challenge from six other finalists to walk away with a modeling contract with an international modeling agency, an exclusive runway debut at Beijing Fashion Week, cash, prizes, sponsors contract worth USD$20,000.00 and a fashion spread with one of Asia's top fashion magazine.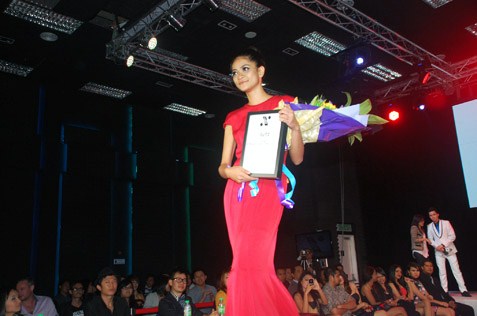 Tuti also won a subsidiary title – the X Walk and will represent Malaysia to compete in the regional final in Macau for the title of X Top Model Search Asia 2012 in December.
The runner-up for the night was Angelica Yap Siew Chin, 24, a free-lance model from Kepong, Kual Lumpur.
The other subsidiary title X Shot was won by Vier Tan.
"I really did not expect to win as the other contestants were equally good in their own ways but I am extremely happy to have won the coveted title," said a jubilant Tuti.
"This win is for my supportive parents."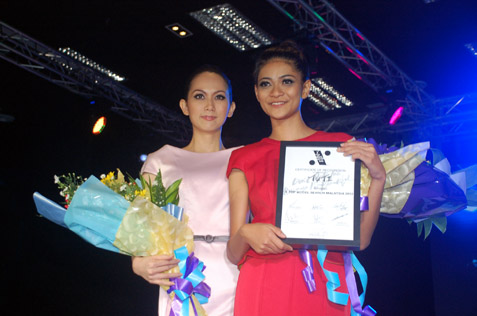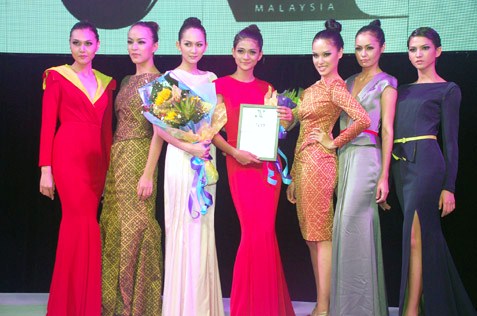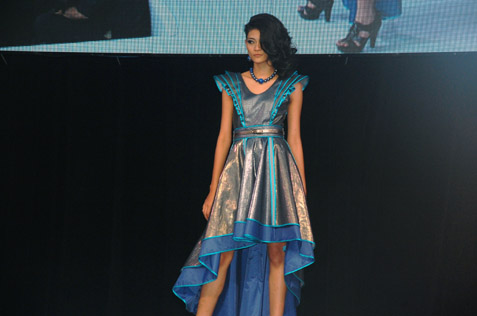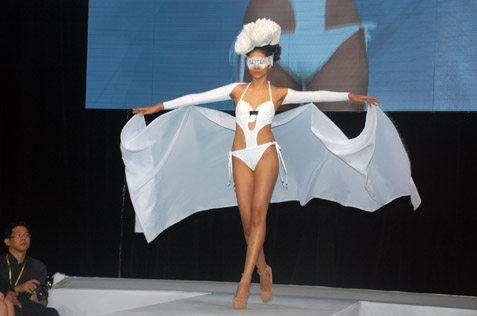 The seven finalists strutted down the runway in four rounds of catwalk including  swimwear. There were also dance performances by international top contemporary ballet dancer Suhaili and a broadway performance by 'So You Think You Can Dance' finalist.
Tuti said she was "discovered" in a library by a photographer when she was studying in UITM. While studying, she also modeled part time for two years now which included photo-shooting and catwalk for friends.
Asked whether she will continue her study to degree level, she said: "I prefer modeling first. I want to do something that I am really good in."
How tough was the 1½ months training?
"You can imagine how tough it was. You have to really go for it, work hard and its really tough with all the gruesome training and pressure we went through but it was worth it!"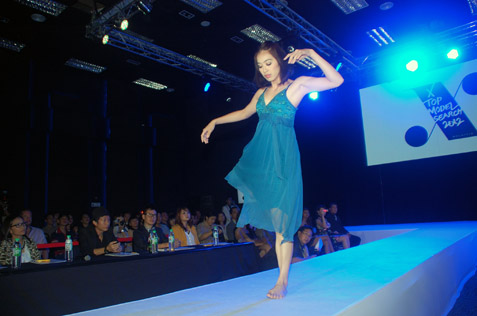 When she was asked why she think she won, Tuti said: "Because I got the X factor!"
Asked to explain what the X factor was, she said: "At first I didn't like that but someone said I got swag so may be that's why."
What do you want to be in life?
"I like Tengku Azura a lot and I want to be a supermodel. I want to be like Tengku Azura."
An after-party was held at The Stage where the sponsors, guests, X Top Model winners and finalists joined in the celebration.