MP PJ Selatan meets with Happy Mansion management over staged water shortage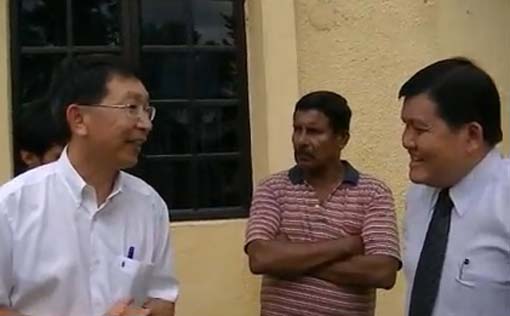 An advertisement that is allegedly an effort to portray water shortages in Selangor was filmed in secrecy at an apartment block in Petaling Jaya today.
Although residents of the apartment blocks in Section 17 were aware that the shoot was related to the topic of water shortage, none had a clear idea about the actual nature of the ad being filmed.
When asked, several extras including residents involved in the shoot told Malaysiakini that all they know from the production company is that they will receive RM50 for their participation.
Apart from this, they have not received any other information regarding the ad.
"I am very convinced that this is a conspiracy. When we asked (the filmmakers) for details, they claim they don't know.
"But they are asking residents and extras, who are paid RM50, to carry pails to depict a water shortage in our area," said a resident Dr S Paramananthan.
When met on location today, the producers were tight-lipped about details of the television commercial, curtly replying that they had to uphold client confidentiality.
Citizen Journalist Malaysia managed to capture on video a dialogue between Happy  Mansion Block A management chairman and MP PJ Selatan Hee Loy Sian.
In this conversation it is learn that management was paid RM7,500 for this production.
For full story read: Staged water shortage filmed in secret in PJ
Related stories:
Residents cry foul over 'dry taps' ad shoot