Kuching lass crowned Miss MalaysiaIndian Global 2012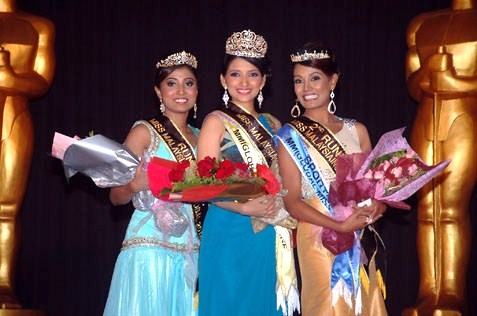 Congratulations Harnesh Kaur!
Harnesh, 25, from Kuching, Sarawak was crowned the winner of Miss MalaysiaIndian Global 2012 at the grand finals of the Miss MalaysiaIndian Global 2012 (MMIGlobal) pageant at PJ Hilton Hotel on October 19, 2012.
Harnesh was crowned by last year's winner Vandhana Krishna.
Harnesh won sponsored gifts and a travel package to London, Paris and Brussels worth a total RM25,000
Aside from the crown, the nurse who works in a hospital in Singapore also bagged three subsidiary titles: Miss Heritage, Miss Eco-Beauty and Miss Web Popular.
First runner-up was Michelle Marie Shelton, a 25-year-old pharmacist who also won the Miss Congeniality subsidiary title. She received sponsored gifts and a travel package worth RM10,000 to Australia.
Santhia Devi Chandra Das, 26, a financial analyst, was second runner-up and winner of Miss Fitness subsidiary title. She won sponsored gifts and a travel package to Hong Kong.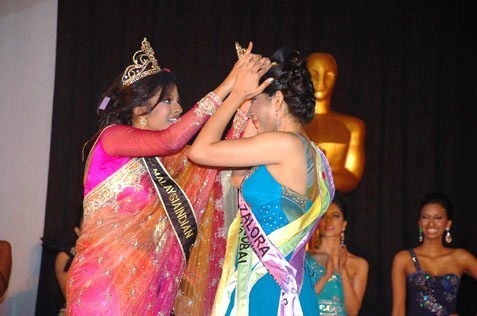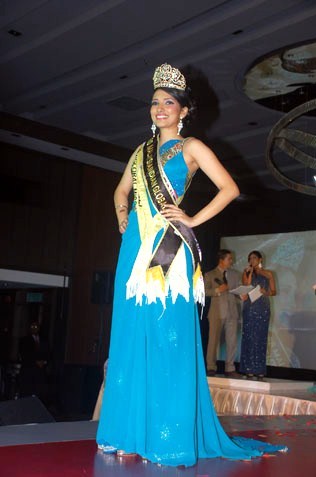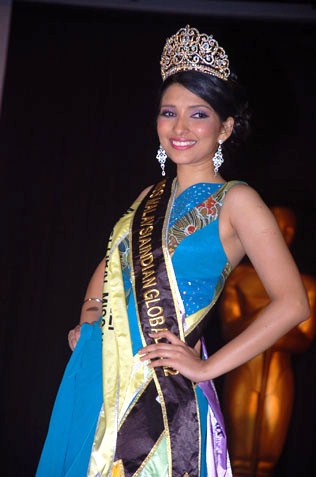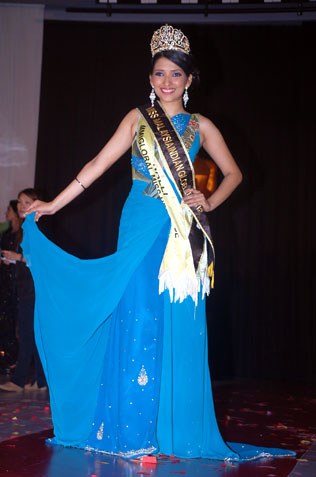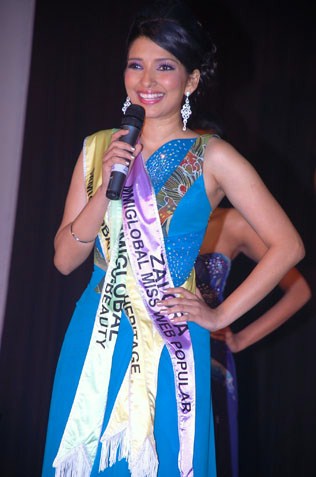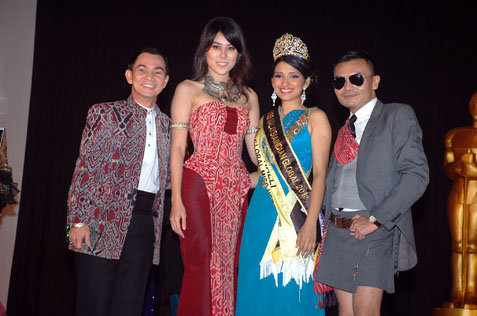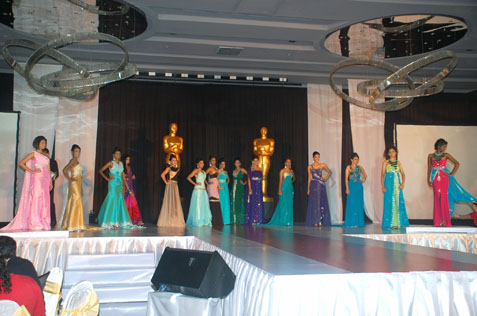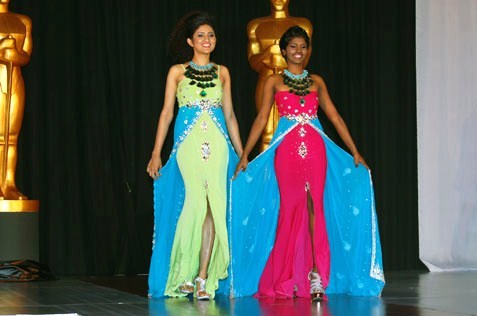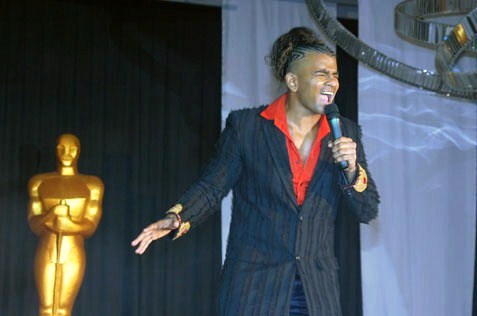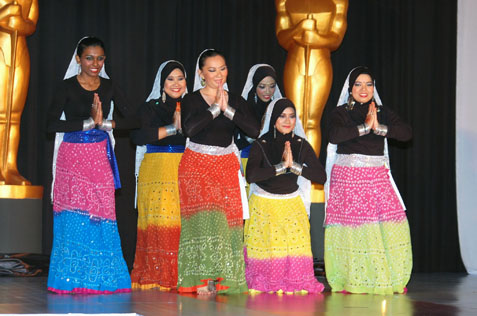 During the  Q&A session, the question she picked was: "In your opinion has the internat affected our value system? Explain why."
She impressed the panel of judges when she answered with ease and confidence, saying: "For me myself as a nurse, everything I do is on the internet and I do not believe that it affects our value because at the end of the day, our value is what we carried from our parents."
All the subsidiary title awards winners received TBC jewellery worth RM400 each while all the finalists received cash vouchers worth RM150 from Zalora.
The competition started off with 147 hopefuls of young Malaysian women of Indian or part of Indian descent, and at the grand finale filled with glitter and glamour, the 14 finalists, ranging in age from 21 to 26, clearly enjoyed themselves on stage as they strutted down the catwalk in sarees from Nallis (specially brought in from India) and introduced themselves in front of the judges and adoring audience.
In the next Elegance round, they adorned sarees creatively designed by well-known Malaysian designers Bill Keith, Dominique Chan, Von Jolly, David Tey and Merlee Shariff. The sarees were flown in directly by The Bombay Connection and given to the designers who transformed the unstitched cloth into evening gowns with artistic brilliance.
Multi-talented and award-winning singer, producer and songwriter Reshmonu and group Astaka wowed the guests with their lively and vibrant performance. Cultural dance performed by students from Universiti Sains Malaysia (USM) kept everyone enthralled with their graceful moves.
The Miss MalaysiaIndian Global pageant is one of six projects under Gift Her With Life Fund established by Miss MalaysiaIndia Care Association (MMICARE), an NGO formed in 2002 by the past winners and participants of Miss MalaysiaIndian Global to empowering the community's young Malaysian women of Indian descent.
Final Result for Miss MalaysiaIndian Global 2012
Winner – Harnesh Kaur, 25
1st Runner-up – Michelle Marie Shelton, 25
2nd Runner-up – Santhia Devi Chandra Das, 26
Subsidiary Title Awards –  
1. Miss Heritage – Hanesh Kaur, 25
2. Miss Elegance – Pavithra Krishnasamy, 24
3. Miss Fitness – Santhia Devi Chandra Das, 26
4. Miss Eco-Beauty – Hanesh Kaur, 25
5. Miss Congeniality – Michelle Marie Shelton, 25
6. Miss Petite – Prabha Nadarajah, 22
7. Miss Web Popular – Hanesh Kaur, 25
8. Miss Photogenic – Pavithra Krishnasamy, 24
9. Committee Choice Award – Kalaivani Annadorai, 22