Tribute to Kindness aims to raise RM50K for charity
"Tribute to Kindness" will be holding their latest charity event to aid the poor families of children stricken with cancer themed FIESTA family day.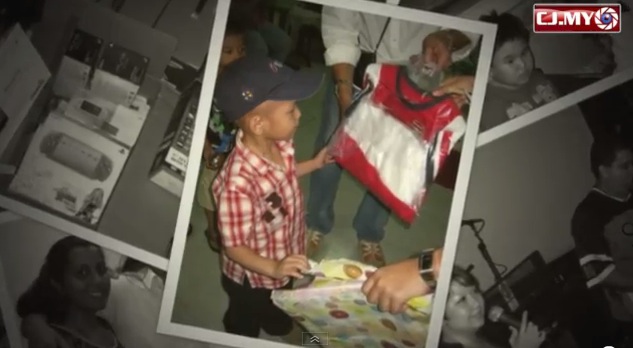 This caring group formed in 2009 was founded by Tony Siew with help from concerned friends which he affectionately call the Waikiki Angels.
Their target this year is to raise RM50,000 and hope the public and corporate sponsors will help in cash or kind.
"Tribute to Kindness" organises two charities annually and its recipients include Kirtash Homes, a home for abandoned babies and grandmothers.
Funds were also raised  for a musician for a heart bypass and a popular singer's son afflicted with leukemia.
They also helped out with the cost of a prosthesis for DJ Thomas Cross who had this right leg amputated above the knee due to a bone infection.
Their last recent charity drive in June 2012 was for the children's cancer ward in Kuala Lumpur General Hospital (KLGH) which was a life changing experience for Tony and the Waikiki Angels.
This event is held to fulfill their wish list.
So try a little kindness, show a little kindness and be there at PJ Palms Court, No 1, Lorong Sultan, Petaling Jaya.
Date: Sunday 18 November 2012. Time is from 11.00am to 12.00 midnight. GPS: 3.101435,101.646162
Lots in store for the kids and adults.
For more info, Tony can be reach at [email protected], mobile 012-WAIKIKI (9245454) or his FB page.