Odessa comes out top at 2nd PJ Cup futsal tournament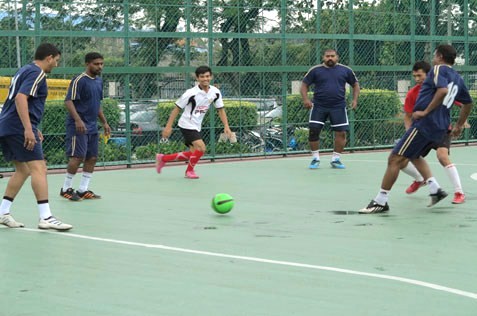 The second PJ Cup futsal tournament 2012 saw a record 18 teams fight out on the field in a  match of speed and skill for the championship title at Arena PJ in Section 4, Jalan Selangor on Sunday, November 4th, 2012.
The five-a-side team sport saw some exciting futsal with each team played their best on a knock-out match in front of a capacity crowd.
The dramatic finals saw team Odessa clinched the champion title and took the trophy, medals and RM500 cash.
First runner-up went to DB Boys PJ (trophy, medals and RM300), second runner-up was Bujang FC (medals and RM200) and third runner-up went to Bobcatz (medals only).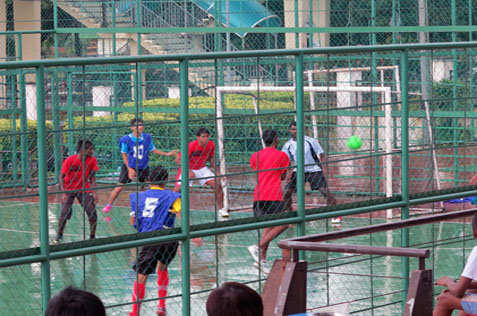 "We sacrifice our weekends at Putrajaya by training together to prepare ourselves for this tournament and I must say that our hard work paid off, " said Odessa team captain Ahmad Muzameer, 21, a civil engineering student at Politeknik Shah Alam.
"We had played in other tournaments and won prizes before but this is the first time we had won big by coming out champion. We are very happy and proud," added Muzammer who said they will split the RM500 cash prize equally among the team members whose age ranged from 17 to 21.
Majlis Bandaraya Petaling Jaya (MBPJ) councillor Jeyaseelen Anthony said he initiated the project by using fund from his MBPJ annual allocation.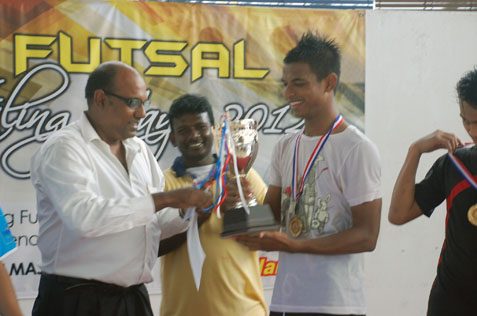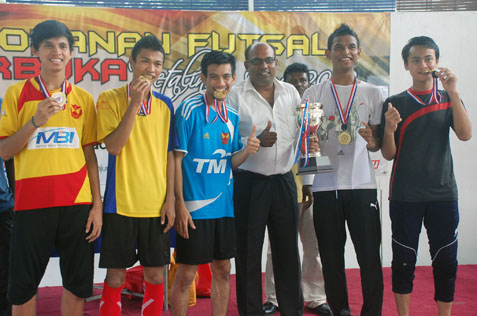 "I wanted to gather the youths together for some healthy sport instead of they spending their time on some unhealthy activities. The futsal was gaining popularity so I decided to organise this tournament last year," he said.
"It kicked-off successfully last year with 15 teams participating but this year we have 18 teams and the players come from all races. This is a good sign and augers well for unity.
"In fact I see everyone of them enjoy a wonderful game and they make new friends.
"We are targeting at least 20 teams for next year and plan to include a new age group for under-18 category."
For the second year running, Tesco hypermarket sponsored bottles of mineral water and isotonic drinks. Jeyaseelen said he hoped to get more sponsors next year to make the tournament more exciting for everyone.