Law student is Miss Malaysia Kebaya 2012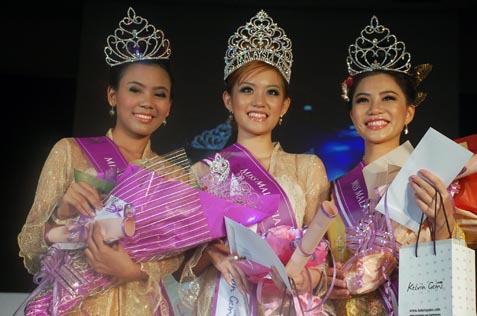 A second year law student from Brickfields Asia College in Kuala Lumpur, Jean Lee Pei Chin, 21, was announced as the winner of the inaugural Miss Malaysia Kebaya 2012 pageant at the grand finals at Swiss Garden Hotel in Kuala Lumpur on Friday, November 9, 2012.
Jean Lee, from Kuala Lumpur, is of mixed Chinese and Burmese descendants.
She was Miss Wilayah Kebaya 2012 and represented Wilayah Persekutuan at the grand finals where she beat 12 other contestants to take home the crown and prize money of RM5,000 cash, sash and sponsored prizes.
"I am delighted and also very surprised to win the crown," said Jean Lee who also bagged three out of the ten subsidiary titles – Miss Photogenic, Miss Inner Beauty and Miss Creative
"Being the first Miss Malaysia Kebaya, I will have to keep on improving and upgrading myself to be a role model for other people."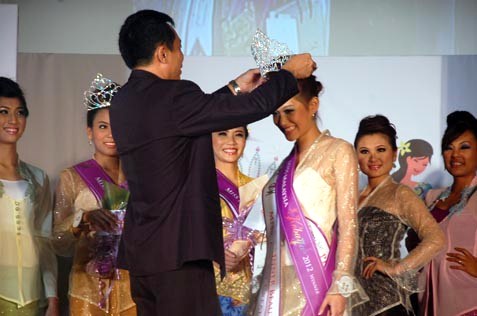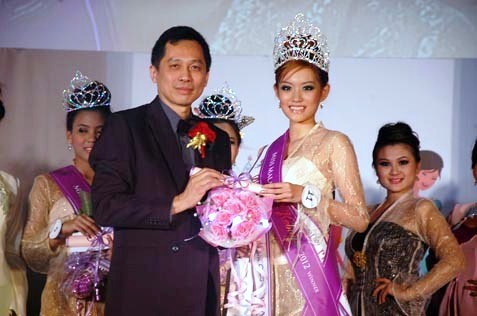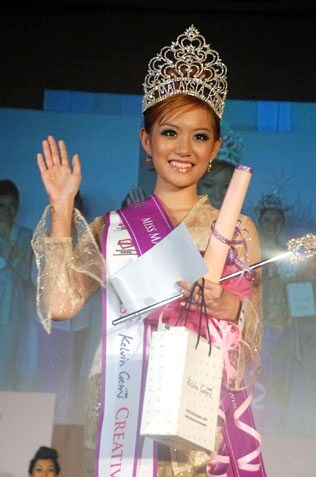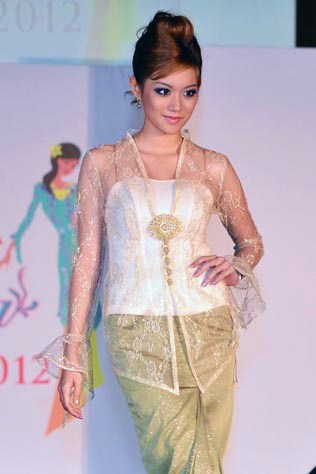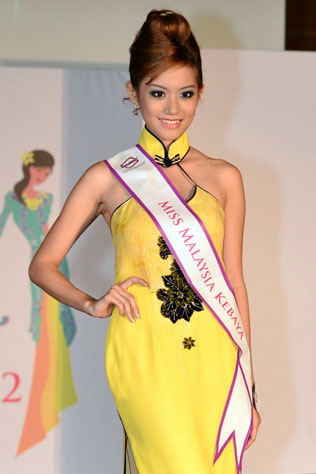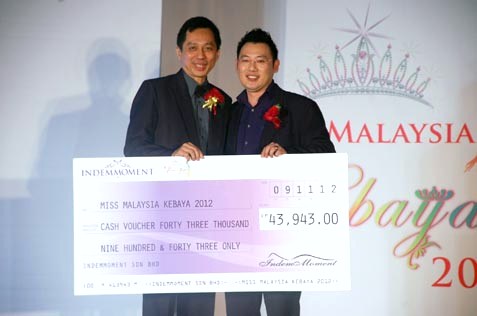 Jean Lee said she learnt a lot and had become a better person during her journey to win the crown title.
"For me, I get to learn to feel proud and appreciate our cultural heritage because this pageant is actually very different from others where it gives contestants the opportunity to immerse themselves in something different other than their own cultures.
"Besides I also get to visit orphanage and old folk homes and I realised that they are still many unfortunate people living differently from us and having seen the children without proper family and old people abandoned, I now really appreciate every person and evey little things that happen in my life."
During her Q&A, Jean Lee was asked: "As a Kebaya Queen what would your contribution to saving the planet be?"
Her answer: "As a Kebaya Queen, I would go green in saving this planet and the person who inspires me the most is the greenest man on this planet – Matthias Gelber. His lifelong passion for nature and environment is so great and I will do my best to follow his 'go green' spirit in saving this planet."
First runner-up was Nur Amirah Binti Sheikh Mohammed Nasir, 18, an actress from Johor. She took home RM3,000 cash, sash and sponsored prizes.
Nur Aminah who was Miss Johor Kebaya 2012 and represented the state at the grand finals also won the subsidiary title of Miss Loyalty. She has acted in dramas and telemovies such as Malay drama series "Jack and Jalil" for Astro Warna.
In the Q&A, she was asked "Who or what inspire you the most and why?"
Nur Amirah's short, simple answer was "For me, my family, my parents inspire me the most. Despite their commitments my parents never fail to spend time for me and my siblings.
Second runner-up Desiree Tan Xiao Ci, 22, from Kuala Lumpur is a recent graduate in Bachelor of Business Information System from Universiti Teknologi Petronas.
She won RM1,000 cash, sash and sponsored prizes and also grabbed four subsidiary titles – Miss Talent, Miss Body Beautiful, Miss Popularity and Miss Creative.
There were two winners announced for the Miss Creative subsidiary titles.
Her pageant question: "If you are appointed Malaysia Tourism ambassador what would you promote about our country Malaysia?"
She was very confident when she answered: "I would promote three very important things – the first is the beauty of our country which is a natural paradise from highlands to mountains and jungles and everything; secondly I would like to promote our food which we have like roti canai, nasi lemak and kueh nyonya which is very unique in Malaysia and thirdly the cultural diversity in Malaysia which is also very unique. Finally I would bring them to Malaysia through Air Asia!"
In the first round, the contestants introduced themselves in casual t-shirt and jeans. They then paraded in another two rounds of cheongsam wear and kebaya wear.
Suki Low, 2006 winner of One in a Million singing contest sang two songs to the delight of the guests.
Among the competition judges were Bon Zainal, Amir Luqman, Datin Maylene Yong, Kee Hua Chee, Winnie Loo, Lakshmi Appadorai, Eric Choong and Benjamin Toong.
A home-grown beauty pageant, the Miss Malaysia Kebaya pageant was the brainchild of Jason Hee, the pageant's founder and president.
He said: "I want to promote and create greater awareness of the national heritage costume through the competition.
"This is only the start, it's not the end. I intend to showcase our Malaysian-made kebaya and designed by Malaysian designers to the next level – the Kebaya World competition by inviting as many countries as possible to participate in our culture beauty pageant."