Megacoral halal dim sum expanding into global markets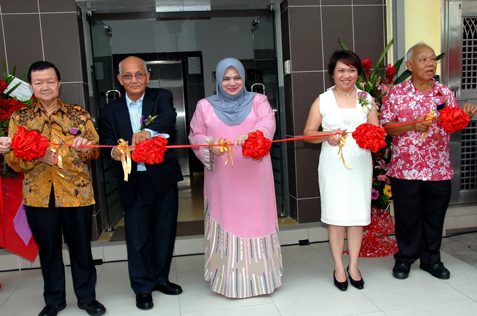 Megacoral Holdings Sdn Bhd, a halal dim sum producer under Happy Food brand launched its new kitchen and headquarters in Cheras on November 12, 2012.
With the sophisticated and much larger fully equipped kitchen and headquarters, Happy Food is not only better positioned to dazzle the taste buds of Muslims and non-Muslims alike with its favourite delicious Chinese culinary, but also has set it eyes for expanding into the international market soon.
"We have successfully grown the company over the last 11 years and we will soon be ready to expand to other countries that have significant Muslim populations such as the United Arab Emirates, Indonesia and Singapore," said Megacoral Holdings managing director Angela Leong at a press conference during the launch.
"Our products are of premium quality and premium taste and our flourishing list of four and five star hotel clienteles is testament to that proven track record," Leong added.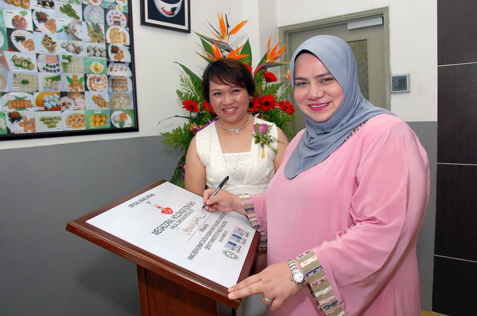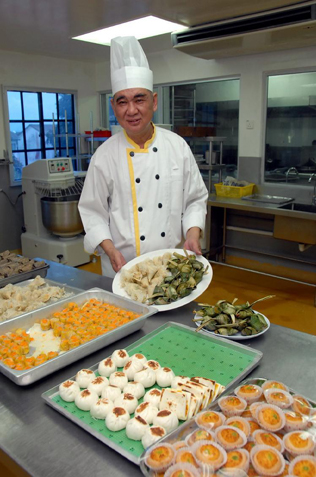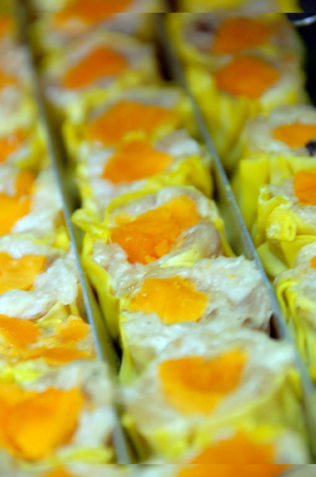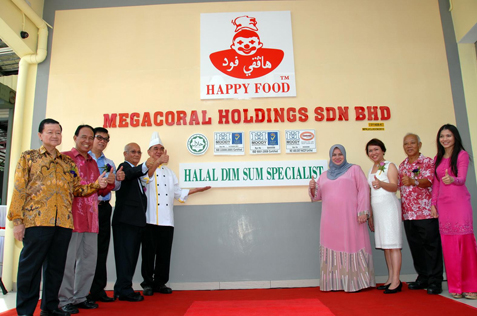 The grand opening was officiated by deputy health minister Rosnah Shirlin binti Haji Abdul Rashid Shirlin.
Megacoral Holdings executive chef and director Benny Yiu said: "We decided to venture into 'halal' Chinese food when we realise there is a huge potential market for the growing Muslim population in Malaysia.
"It was just a matter of matching the traditional flavours with ingredients that are suitable for consumption by Muslims."
Also present at the launch were Megacoral Holdings managing director Angela Leong, executive chef and director Benny Yiu, Gabungan Pertubuhan Bukan Kerajaan Selangor dan Wilayah Persekutuan Kuala Lumpur (GABUKAS) chairman Haji Mad Aris Bin Haji Yusuf, Selangor and Federal Territory Ku Su Shin Choong Hung Restaurant Association president Lum Tuck Loy and Puteri Malaysia executive committee member Zahida Zarik Khan.
Since 2001, the company's products have been served on the restaurants of four and five stars hotels throughout Malaysia, including Mandarin Oriental Kuala Lumpur, Shangri-la Hotel, The One World Hotel, Hilton Kuala Lumpur, Putrajaya Shangri-la, The Westin Langkawi Resort & Spa and Concorde Hotel Shah Alam, among others.
Apart from catering to Malaysia's top restaurants and hotels, Happy Food also provides individuals with custom-made foods for personal consumption upon request, with dishes affordably priced ranging from RM10 to RM100.
Happy Food is not the first company to produce 'halal' Chinese cuisine but few other businesses have achieved accreditation to ISO 22000, ISO 9001 and HACCP certification as successfully as Happy Food.
Its premium quality 'halal' Chinese food products are in high demand across the country and being served to discerning customers from some of the most sophisticated kitchens in world-class hotels.
Businesses such as Happy Food is pioneering the way for other Malaysian companies that are keen to better serve the 'halal' market around the globe.
Recently, the Halal Industry Development Corp (HDC), an agency under the Ministry of International Trade and Industry, reported that with the world's growing 1.8 billion Muslim population there is a great demand for provision of halal products.
Happy Food is located at No. 65 & 67, Jalan Bunga Melur 3, Taman Suria Jaya, 56000 Cheras, Kuala Lumpur. For enquiry, contact Happy Food at 03-91016688.