Student Lydia Lim crowned Miss Hypertune 2012/13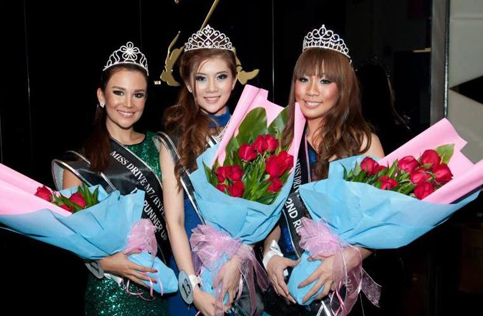 A 23-year-old business management student at Asia e University (AeU) in Kuala Lumpur, Lydia Lim from Kuala Lumpur won the crown of Miss Drive M7 Hypertune 2012/13 in a glamourous finale held at Mist Club in Bangsar recently.
All the 15 finalists fought hard to win the crown but the Kuala Lumpur-born lass who has been modelling part-time for two years came out on top in the yearly model search contest conducted by Hypertune, a performance car magazine, with the top three winners get to grace the magazine covers of Hypertune, Shift and Miss Hypertune Journal.
"I am really happy to win the title and I am grateful to be able to achieve my aim to be a Hypertune winner," said Lydia Lim who took home RM2,000 cash prize and RM2,000 worth of sponsored prizes by He & She Management and Dino Goh.
Lee also bagged two out of the eleven subsidiary titles at stake – Miss Falken and Miss SpeedLine, with each subtitle carried a RM200 cash prize.
She said she would use the cash prize money to pay for her university fees.
"I was ready to take the challenge. I committed more than what I could in this competition. Life is short. It's better to show your passion and live your dream so I gave my best effort in this competition and I would never do anything to regret later in life.
"One must always be self-confident because it is the most perfect external beauty and success always come to the one who believed in herself," Lim said.
She said she aspires to become an international fashion model and a successful businesswoman.
Lim felt after winning the title, she can now focus fully on the many opportunities offered by Hypertune, including photo shoots, road shows and motor shows which she believed would make her shine and her future even brighter.
The Hypertune pageant was the second competition Lim had participated.
Her first was at the Miss and Mr Malaysia Campus 2011/12 in which she made it to the top five but did not win the crown.
However, she won a subsidiary title Keep Slim Best Body.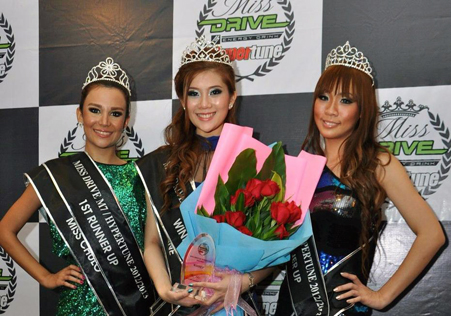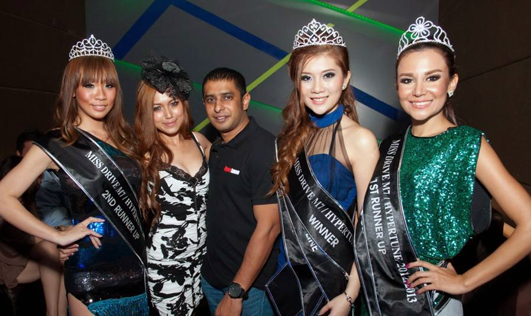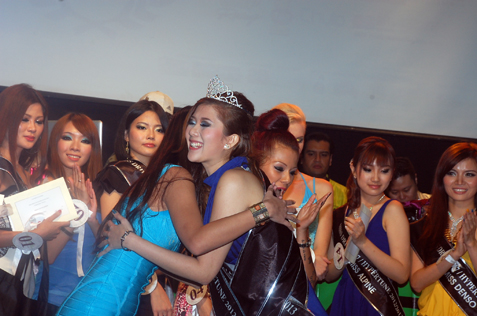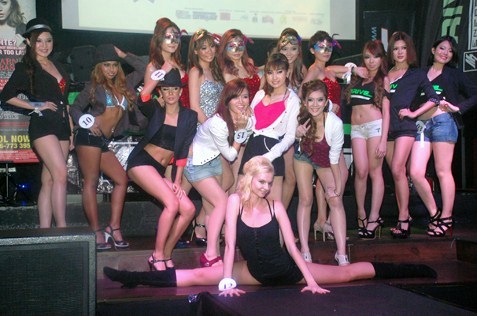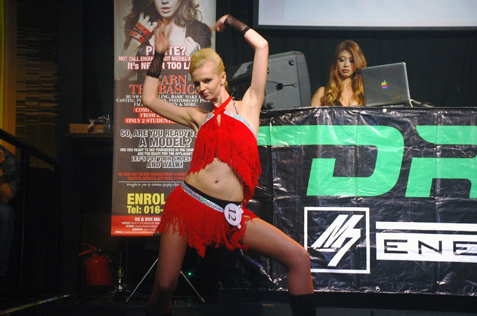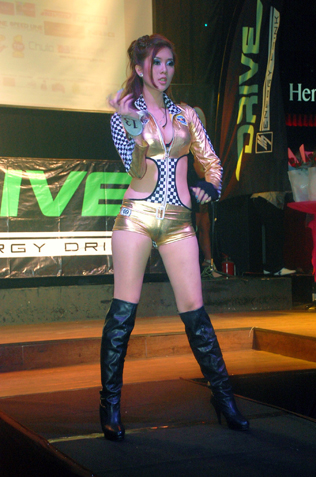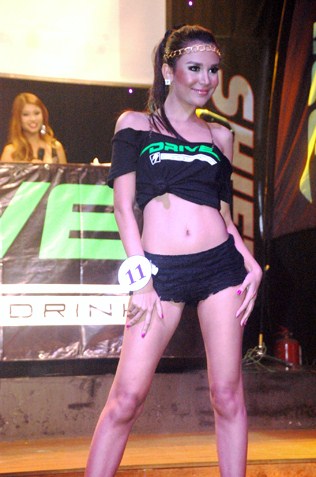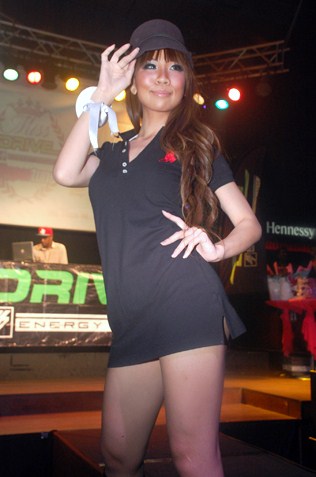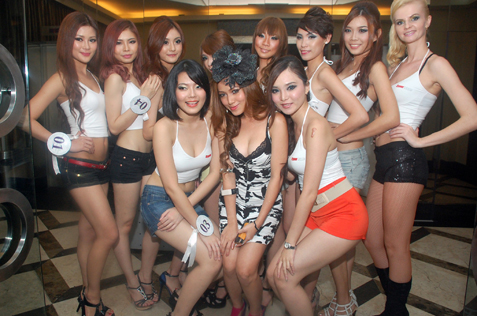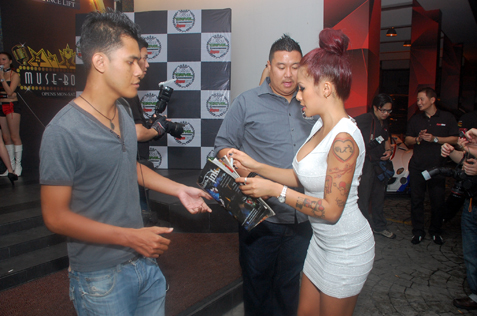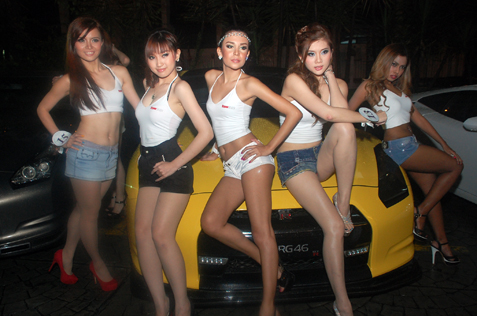 First runner up was Iranian student Naz Zeba, 24, who is doing her MSc in medical biotechnology from Universiti Malaya. She also won the subsidiary title of Miss Chulo.
Second runner-up was freelance model and online boutique owner Stephanie Kuan, also 24, from Kuala Lumpur.
There were 11 subsidiary titles awarded with each subtitle carried a cash prize of RM200. The subtitle winners would do  photo shoot for their title sponsors.
"We are very proud and amazed with all the 15 grand finalists for showing off some incredible performances during the talent show round such as belly dancing, singing, performing illusions, DJ-ing and even stage play," said model and actress Sabrina Quigley Chin, founder of HE & SHE Management, the pageant main organiser and also one of the judges for the pageant.
"To me, there are no losers in this competition because everyone really is a winner tonight. They are simply brilliant ladies and I am truly proud of them all," she said.
Hypertune founder and editor Murali Krishnan said: "Ever since its launch, Hypertune is enjoying rapid growth and becoming increasingly popular.
"I am really thankful to all the beautiful ladies for helping make this magazine grow more attention and a success it is enjoying today."
The yearly contest attracted nearly 50 hopefuls who came for auditions with 26 contestants selected for the semi final round and only 15 contestants made it to the grand finals.
On the finals show, it was the best night entertainment ever with the 15 contestants put up an exciting clothing fashion showcase and talent performance.
To kick start the mood, the ladies paraded down the runway first wearing Drive M7 (energy drink) tank top in creative ways and followed by casual wear, dream wear and evening wear.
The temperature in Mist Club soared very much when the ladies took to the stage during the dream wear round displaying their incredible bodies in bikinis that held the attention of its audience.
There was a special guest flown in from USA sitting in on the panel of judges.
She was Miss Drive M7 USA Jeri Lee, a well known import model who has been featured all over the internet and in various magazines like FHM, Import Tuner, Lowrider and Super Street.
The other celebrity judges included Malaysia's top male supermodel and 2011 Asia Best Model Awards winner Wilson Tan, Miss Hypertune 2010 winner and Miss ASTRO Chinese International 2011 4th runner-up Evonne Teah, Miss Hypertune 2010 2nd runner-up and Miss Chinese Cosmos International 2011 first runner-up Jennifer Foh and a representative from Drive M7 USA.
Miss Hypertune 2012/13 results: –
Winner : Lydia Lim, 23, KL, student and freelance model
1st Runner-up : Naz Zeba, 24, Iran, master student in medical biotechnology
2nd Runner-up : Stephanie Kuan, 24, KL, free lance model and online boutique owner
Subsidiary Title Sponsor Awards
1.  Miss Exotic Mods – Angie Lim, Selangor, freelance model
2.  Miss RedLine – Cherrie Looi, KL, designer consultant
3.  Miss Shift – Michelle Lee, Kuching, beauty consultant
4.  Miss Top 1 Oil – Christine Lim, Johor Bahru, university student
5.  Miss UHP Racing – Justina Au Yong, KL, nail parlour owner & freelance model
6.  Miss Chulo – Naz Zeba, Iran, MSc student in medical biotechnology
7.  Best Talent Award – Alesia Bylina, Belarus, choreographer & fashion model
8.  Miss Falken – Lydia Lim, KL, university student & freelance model
9.  Miss SpeedLine – Lydia Lim, KL, university student & freelance model
10.Miss Alpine – Lee Shet Li, KL, beauty consultant
11.Miss Denso – Eewen Teoh, Sungei Petani, TV host, emcee & actress