PJ MCA mega dinner raise RM129,000 for needy pupils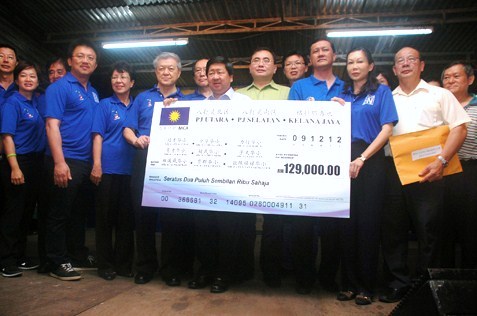 A total of 215 pupils from nine Chinese primary schools in Petaling Jaya and Subang Jaya will receive a total of RM129,000 raised from 513 tables at a MCA mega dinner held in an open air car park in Section 21 SEA Park, Petaling Jaya on December 9, 2012.
The function was a success with attendance of over 5,000 people who had generously bought dinner tickets at M30 each for the noble cause of helping the needy deserving pupils.
The money will do good for the educational and welfare needs of the pupils.
The schools from Petaling Jaya were SJK (C) Puay Chai, SJK (C) Yuk Chai, SJK (C) Sungai Way, SJK (C) Chung Hwa, SJK (C) Chen Moh and SJK (C) Yuk Chyun; and from Subang Jaya were SJK (C) Lick Hung, SJK (C) Chee Wen and SJK (C) Tun Tan Cheng Lock.
25 pupils from each of the schools except for SJK (C) Chung Hwa (15 pupils) will receive RM600 each in early 2013.
Themed "Stability above Chaos", the mega dinner was jointly organised by MCA Petaling Jaya Utara (PJU), Petaling Jaya Selatan (PJS) and Kelana Jaya divisions.
MCA president Datuk Seri Dr Chua Soi Lek was given a grand welcome by party leaders and greeted by a traditional lion dance troupe on his arrival.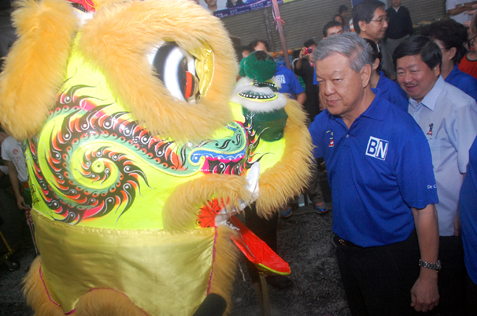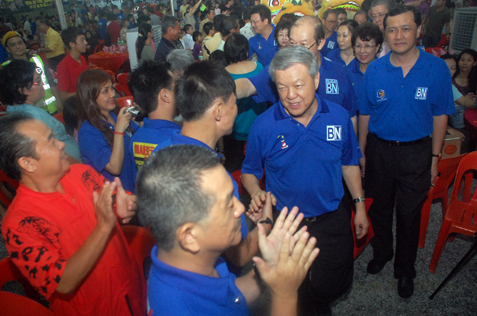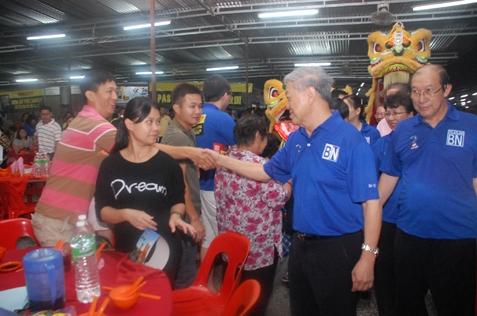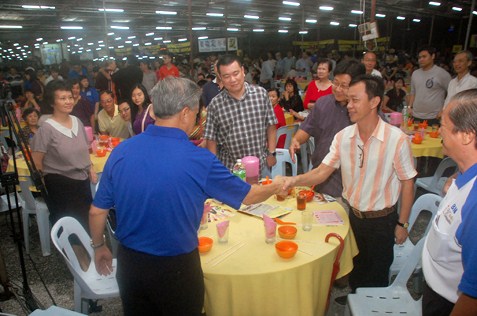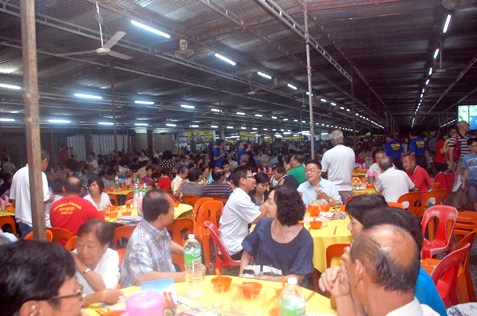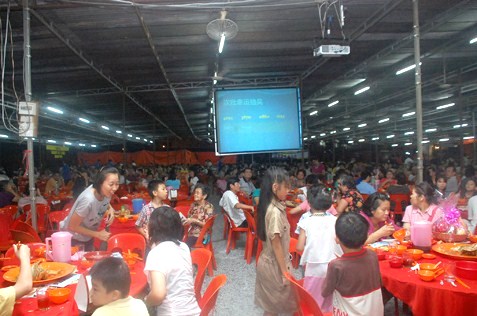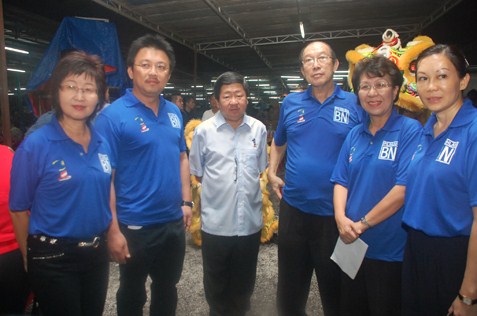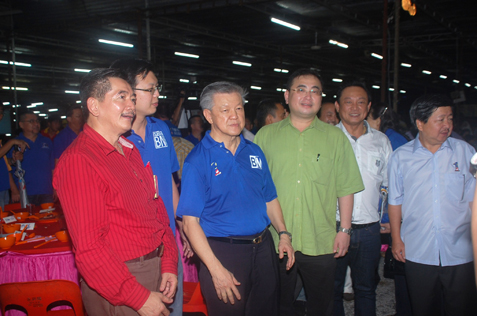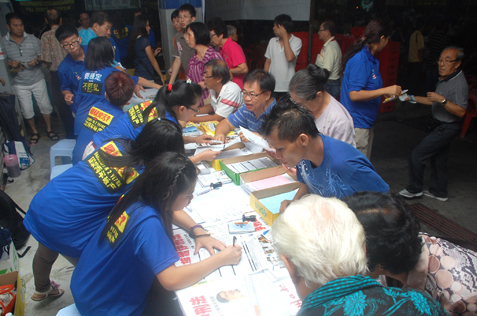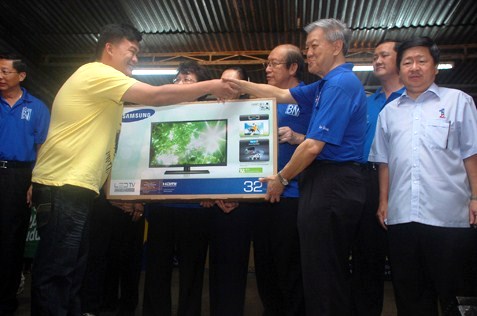 Party leaders who were present included Selangor MCA chief Datuk Donald Lim (who is deputy finance minister), MCA Youth chief Wee Ka Siong (deputy education minister) and MCA Young Professionals Bureau chief Chua Tee Yong (deputy agriculture and agro-based industries minister).
Others included MCA central committee member Loh Seng Kok, MCA PJU task force chairman Wong Sai Hou, PJU MCA deputy chairman Lim Choon Kin, PJS MCA deputy chairman Sheah Kok Fah, PJS MCA Wanita division deputy chief Wong Fong Leng, Kelana Jaya division chief Ong Chong Swen, PJS MCA treasurer Tee Kee Tian, Selangor MCA Public Complaints Bureau deputy head Kelvin Chong and Voice of Women president Chew Hoong Ling, among others.
The diners listened attentively to the various speakers including Dr Chua and Tee Yong who spoke on current national issues while enjoying their 8-course Chinese meal.
Presentation slides were also shown on the large screens to get their points across when the speakers delivered their speeches.
There was also a booth providing services offered by the party such as registration for Bantuan Rakyat 1Malaysia (BR1M), 1MCA member insurance scheme and the 1MCA medical foundation.
The event officially ended with lucky draws in which five 32" LED television sets were given away.