Community carnival aims to raise RM100k for orphanage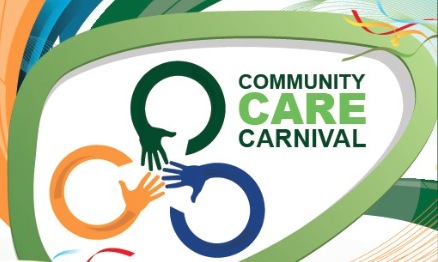 For the second year running, the Tropicana Medical Centre (TMC) in conjunction with the Friends of Kota Damansara (FoKD), the Rotary Cluib of Gombak (RCG) and the Majlis Bandaraya Petaling Jaya (MBPJ) will hold a community care carnival with the purpose of raising RM 100,000.
The carnival will be held on Sunday 16 December at the Tropicana Medical Centre in Petaling Jaya.
A day of fun-filled activities, the organisers promise to have bazaar and jumble sale, food and drinks, free medical check-up, free health talk, sale of lacquerware  items, a blood donation drive, a clown and mascot appearance, art and craft for children and lots more.
According to the organizing chair Lee Jia Ping the purpose of the carnival is to raise RM 100,000 to support underprivileged children from five orphanages in Kota Damansara.
The funds will be used to fund and maintain tuition centres and upgrade existing playgrounds of these children.
The event that seek to involve all Kota Damansara residents and stakeholders to take on roles as caring citizens and to advance the community and country towards turning into a model caring society.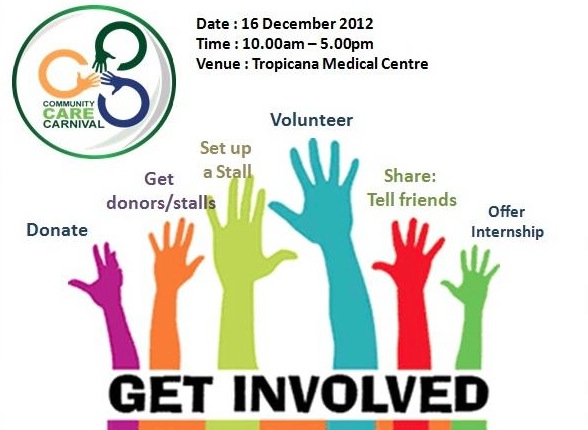 The carnival is also to sustain the objectives of Local Agenda 21 (LA21).
LA 21 which was adopted during the 1992 Rio Conference, is a voluntary process of local community consultation with the aim to create local policies and programmes that work towards achieving sustainable development.
It encompasses awareness raising, capacity building, community participation and then formation of partnerships.
The welcome speech would be delivered by   the Selangor State Exco Member and Permanent Chairman of Health, Plantation Workers, Poverty and Caring Government Dr Xavier Jayakumar.
Visitors can expect a performance by FoKD Jr. Drum Circle, the beneficiary of CCC 2011.
The WeCare Portal and Mobile-Apps application would also be officially launched.
Other interesting activities include a gangnam dance session, salsa performance and much more.
Look out for members of Sunway University Anime Club (SUAC) this Sunday at the Community Care Carnival who will be there to mingle with the carnival goers.
For more details, readers may visit the Community Care Carnival Facebook page.