Research: 50,000 undocumented and stateless children in Malaysia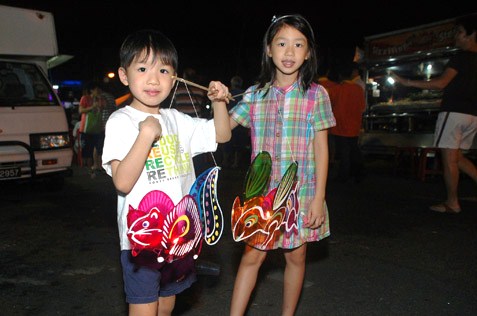 In a report which summarises the key findings of a 2010-2012 research project conducted by the Child Rights Coalition Malaysia on the current status of children on Malaysia, several key issues such as the legal registration of children, freedom of religion, family support and alternative care and lesbian, gay, bisexual, transgender, intersex, queer (LGBTIQ) children were mentioned.
The report, the first the civil society has compiled, contains in-depth information about children in the country.
It uses the Convention on the Rights of the Children (CRC) as a benchmark for analysis.
The burgeoning issue of non-documentation and statelessness among children in Malaysia and the effects and problems associated were top of the list.
Children who are undocumented run the risk of becoming stateless. Being undocumented means no identity and hence, no chance.
The lack of access to birth registration for marginalised and disadvantaged children, including those from the urban and rural poor, indigenous communities, abandoned children and children of asylum-seekers and migrant workers is one of the key issues in the report.
Registration at birth of a child is one of his most important rights of a child.
Normally a child is registered within 14 days after birth and given a name and a nationality.
Non-registration of children could expose them to various forms of exploitation.
These children are denied basic rights such as education, justice and health care which leave them vulnerable to trafficking and exploitation.
Their rights to vote, own property, open a bank account and to effectively participate in society can be severely compromised.
Jeffrey Ignacio a Sabahan, feels strongly about this matter.
When contacted by Citizen Journalists Malaysia (CJMY), he says that "Those from the kampong are unaware of their responsibility.
"When children reach the age of seven and need to go to school, they discover they cannot go to school nor take advantage of the health facilities."
He continued, "These people are foreigners in their own land.
"Sometimes they are wrongly accused of being thieves when they are actually citizens.
"Then government should go to the kampong and register them instead of waiting for the parents to have them registered. Some live too far away or are too busy having to take care of their garden."
CJMY spoke to Hwee Theen who said "When I was a student in Kota Kinabalu (KK) and saw the kids running around KK town, I guessed that these children's parents were illegally in Malaysia."
According to Hwee Theen, the children's parents should bear the consequences of their predicament and if the kids became Malaysian, she felt it would be grossly unfair to the citizens.
She said, "My father could not be a Malaysian for years simply because he had a problem with his birth certificate.
"So why should these illegal people have it the easy way?"
It is estimated that there are 50,000 undocumented children in Malaysia.
Some of these children may be deemed Malaysian, some are born of parents who have migrated to Malaysia and some are of mixed parentage.
Even though the government announced in May 2009 that Malaysian children without birth certificates could attend government-run schools if they can obtain information from the Department of Social Welfare or their village headmen that they were born in Malaysia.
However, awareness of this policy among parents and teachers is generally believed to be low.
It has been estimated that in this country, around half a million children between the ages of 6 and 18 roam the streets at night.
The UNHCR (United Nations High Commissioner for Refugees) has counted 18,600 refugee children.
In the red light district of Jalan Chow Kit in KL these children are at risk of sexual abuse, imprisonment and deportation and human trafficking.
The welfare and protection of every child in Malaysia can only be realized through the adoption, implementation and enforcement of the Convention of the Rights of the Child in Malaysia.