A night of recognition at Malaysia Model Festival Awards 2012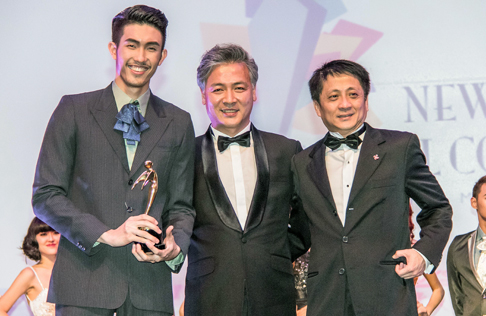 The inaugural Malaysia Model Festival Awards 2012 (MMFA) for key contributors to the success of the country's modelling industry took place at the Putrajaya Marriott Hotel & Spa recently.
There were 25 award winners – all voted for by the peers, professionals, members of the media and celebrated VIPs of the modeling industry.
An estimated 1,000 guests consisting of the crème de la crème of the modeling, fashion and beauty industries attended the gala night which also featured stellar performances from some great acts by electric violinist, Dennis Lau, beatboxer, Koujee and singer/dancer, Ryan Thoo.
International model and actress Amber Chia was the toast at the event sweeping three awards – Most Popular Celebrity Model of the Year, Most Popular Modeling School of the Year (for Amber Chia Academy) and MMFA Muse Award.
Another famous model Leng Yein scooped up two awards, the Most Popular Race Queen Model of the Year and Most Popular Social Media Model of the Year.
Besides that, the MMFA Muse Award was presented to both Amber Chia and Tengku Azura – two names that are synonymous with modeling excellence in Malaysia – to recognise and celebrate their careers which has contributed to the country's modelling industry.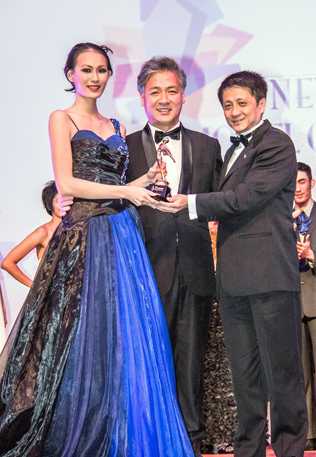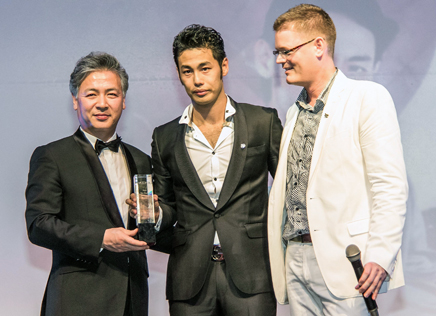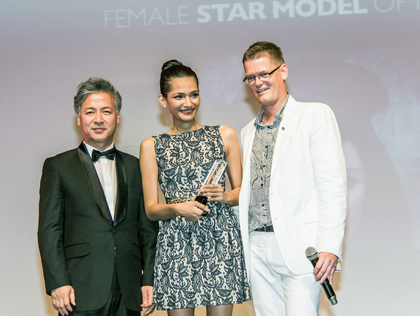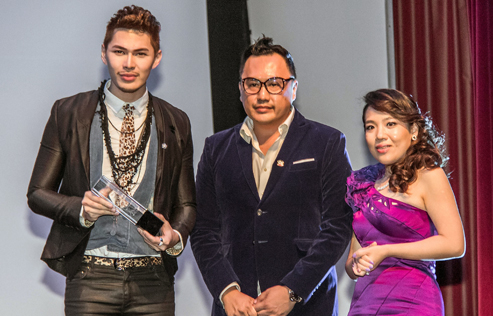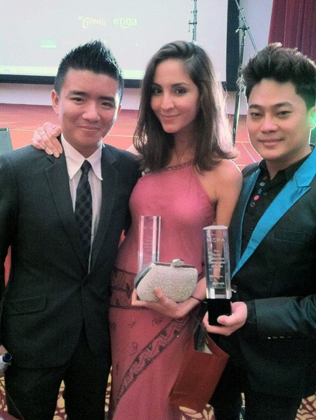 The two main awards recipients, Female Star Model of the Year Eryna Salim and Male Star Model of the Year Isaac Ong, will be flown to Seoul, Korea to be the exclusive recipients of the Star Model Award – Malaysia at the 8th Asia Model Festival Awards (AMFA) in January 15, 2013.
The grand finale of the night saw Gwendolyn Chin Hui Ying and Josh Ho Wei Bing adjudged the female and male winners respectively.
Both will also be sent to Seoul, Korea, to compete in the international grand finals.
This first of its kind model search, which not only takes into account modeling potential, but also potential star qualities, was judged by Korea Model Association (KMA) chairman Yang Eui-Sig, Korea Pro Makeup Association president Ahn Mee-Ryu, KMA international director Raulen Lee, Amber Chia and catwalk guru Benjamin Toong.
Spotted amongst the esteemed guests were renown fashion shoe designer Dato' Jimmy Choo, beauty queens Nadine Ann Thomas, Thanuja Anathan, Elaine Daly and Nadia Heng; models Tini, Kelly Jagan, Cassandra Patrick, and Cay Kuijpers; fashion designers Amir Luqman, Keith Kee, and Key Ng as well as model/actress Carmen Soo and model/actress/host Bernie Chan.
Malaysia Model Festival Awards 2012 Roll of Honour
1.  Most Popular Modeling School of the Year: Amber Chia Academy
2.  Most Popular Beauty Queen Model of the Year: Gabriella Robinson
3.  Most Popular Fashion Show Choreographer of the Year: Benjamin Toong
4.  Most Popular Bridal Model of the Year: Esther Tan
5.  Most Popular Fashion Show Stylist of the Year: Allien Gan
6.  Most Popular Race Queen Model of the Year: Leng Yein
7.  Most Popular Fashion Show Hair Stylist of the Year: Dicksum Low
8.  Most Popular Male Fashion Emcee of the Year: Hansen Lee
9.  Most Popular Female Fashion Emcee of the Year: Serena C
10. Most Popular Fashion Show Makeup Artist of the Year: Desmond Yoi
11. Most Popular Foreign Model of the Year: Eliana Efendieva
12. Most Popular Fashion Show Photographer of the Year: Kelvin Sing
13. Most Popular Male Catwalk Model of the Year: KS Tan
14. Most Popular Female Catwalk Model of the Year: Eleen Yong
15. Most Popular Junior Model of the Year: Caitlyn Low
16. Most Popular Fashion Show Crew of the Year: Jess Khoo
17. Most Popular Social Media Model of the Year: Leng Yein
18. Most Popular Male Sophomore Model of the Year: Aven Chop
19. Most Popular Female Sophomore Model of the Year: Jennifer Foh
20. Most Popular Male Face Model of the Year: Wilson Tan
21. Most Popular Female Face Model of the Year: Josheen Ma
22. Most Popular Celebrity Model of the Year: Amber Chia
23. Most Popular Modeling Agency of the Year: Andrews Models
24. Male Star Model of the Year: Isaac Ong
25. Female Star Model of the Year: Eryna Salim