Citizen Journalists invited to submit 5-minute film to win RM5,000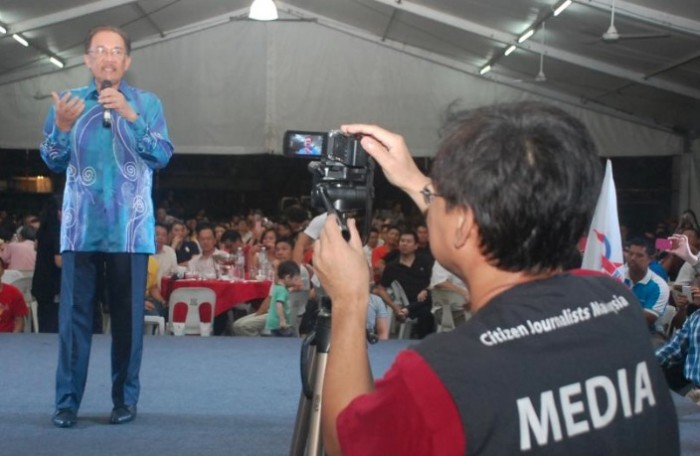 Citizen Journalists will have a chance to showcase their talents and win prizes of up to RM5,000 in "Think5 Filmmakers Competition" organised by the Society of Performing Arts Kota Kinabalu Sabah (SPArKS).
The competition is open to all Malaysian citizens and residents in Malaysia, and participation is free.
The maximum length of the film or video for the contest is five minutes, and the theme is 'Think'.
There are no specific genres that filmmakers are subjected to; animation, documentary, drama etc are all welcome.
The film or video can be in any language, but must have English subtitles if it is not in English, and the screening format must be in digital video format. The deadline for entries is April 30 this year.
"We had entries from other countries like Finland.
"However, this year we were advised by the judges to open the competition to only Malaysians.
"Who knows, maybe we'll open the competition internationally again next year," said Jude Day, the director of the fifth Kota Kinabalu International Film Festival (KKIFF).
"It doesn't have to be shot in high-definition. As long as your video or film conveys the theme required, it's good enough.
"I mean, we had a contestant who shot the whole clip with his iPhone and won last year," Jude said.
Submission of the films or videos can be done by uploading them on YouTube and then filling in the KKIFF 2013 Think5 Entry Submission Form with the links to the films or videos that have been uploaded on YouTube.
All entries for the competition can be viewed at  Kota Kinabalu International Film Festival and on Vimeo.
There will be also a highlight screening for the three winning clips on June 9, 2013 from 2.30pm to 4pm at 14th floor, Wisma Bandaraya.
The screening is open to all competition participants and anyone who is interested.
The highlight screening will also include feedback on selected entries from the judges of the competition.
On the same day, the Think5 awarding of prizes for the winners will be done at 7.30pm, at the same venue.
More information can be obtained from Jude Day at 014-3514298, Hazli at 016-5533435 or via an email to [email protected]
Also present at the press conference were the French Consul for Sabah Feona Jinu.
Feature image by: Thomas Tan, Citizen Journalist.