Deaf community toss 'Yee Sang' in early CNY celebration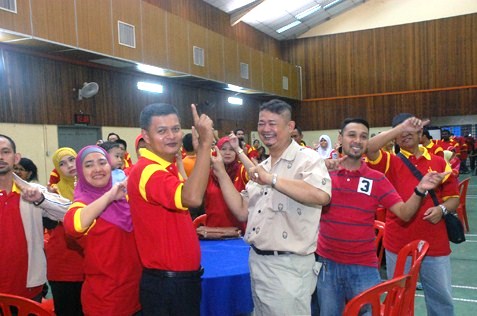 Chinese New Year may just be days away but the Persatuan Komuniti Orang Kurang Upaya Pendengaran Selangor (PKOKUPS), an NGO for the deaf community, held an early celebration for the festival.
It was held at MPSJ Multi-Purpose Hall in Jalan SS15/4, Subang Jaya on February 2, 2013 and attended by about 300 PKOKUPS members, family members and the public.
Chinese New Year falls on February 10, 2013 and will last for 15 days, culminating in Chap Goh Mei on February 24.
"This was a real effort made, thanks to the people who care, to make the event a success," said PKOKUPS president Zainudin Bin Ibrahim via sign language with the help of a member who acted as an interpreter.
"The event is aimed at our members who are from a multi-ethnic mix of Malays, Chinese, Indians and other races to come together in celebrating each other's cultures, traditions and festivals in the spirit of 1Malaysia."
"It also gives an opportunity like this for the community to meet and interact with the public besides enjoying the food, songs and entertainment.
Zainudin said this was the second year the multi-racial Chinese New Year celebration was being held. The first was held last year.
"We thank our advisor Ong Chong Swen for helping and supporting us all the way in making the event a success."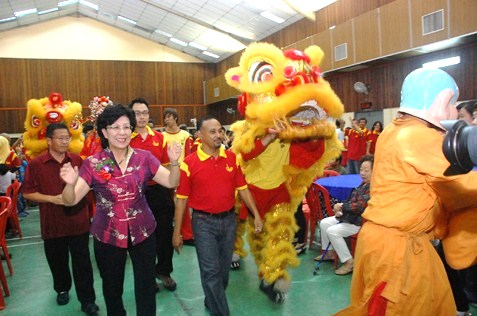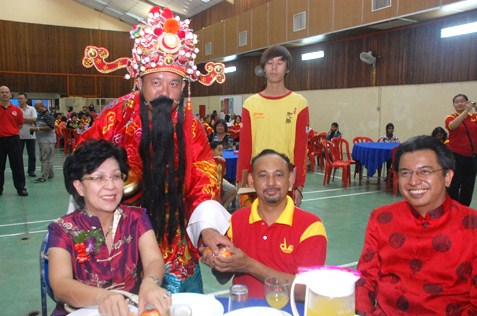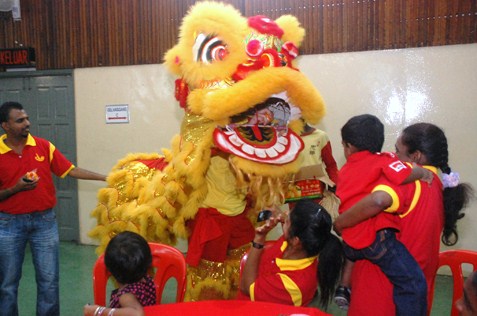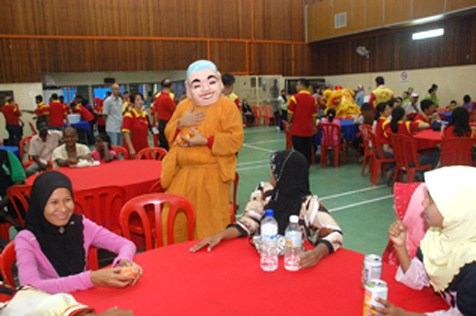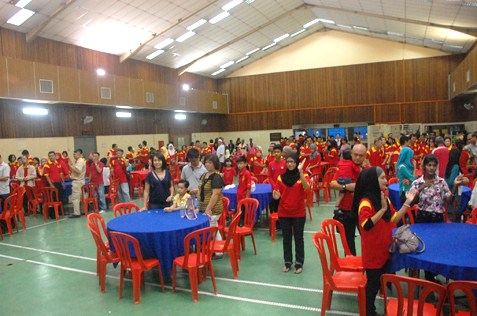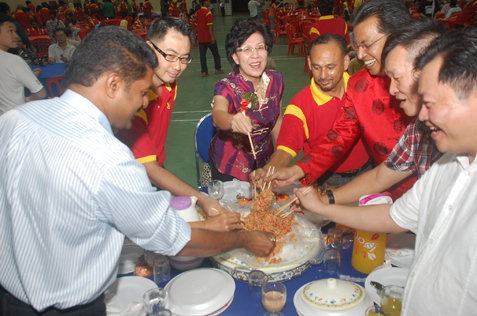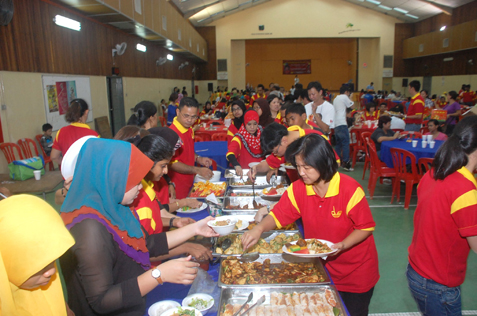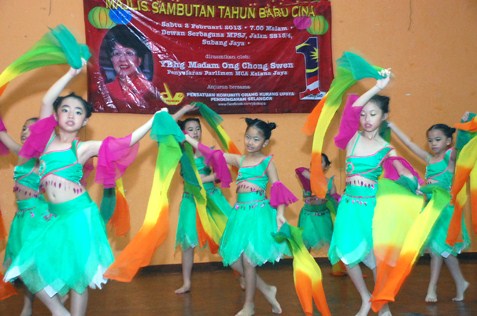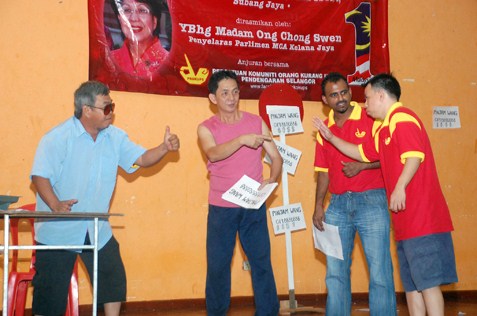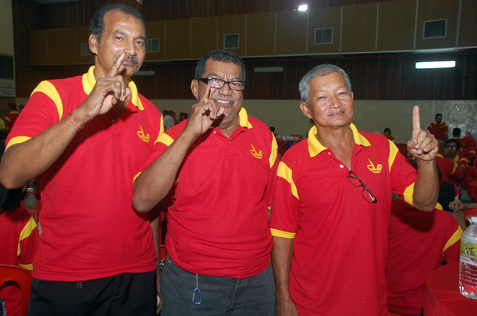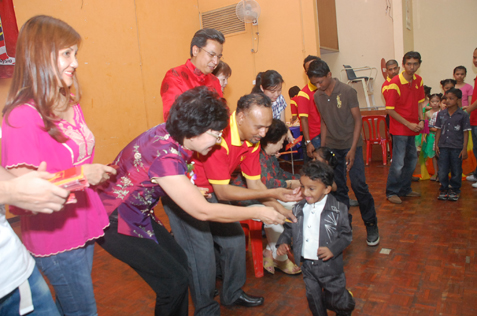 Ong, who is Kelana Jaya MCA parliamentary coordinator, was given a rousing welcome by a lion dance troupe and sound of loud firecrackers on her arrival.
"This event is extraordinary because the deaf community is able to celebrate the festive merry-making with the public via sign language," she said.
Ong said she was approached earlier by the association president to be its advisor and invited to the celebration.
"I accepted and decided to take up the program to support them."
She was touched by the drive and determination shown by the handicapped and underprivileged community with their strong spirit and positive thinking.
"I could understand the challenges they faced.
"I would like to encourage the public to get involved in giving more care, love and encouragement to these groups to make them feel that they are not a neglected lot."
For Thrumakumasagran, 59, Ab. Nasir B. Mohamad, 55, and Quay Chew Boon, 59, who were each other's close friends, the gathering was an unforgettable time for them as they enjoyed the merrymaking and fun.
Everyone was feted with buffet dinner while being entertained by cultural dance, line dance and popular Chinese New Year songs performed by students from SRK (C ) Chee Wen in UJJ 1, Subang Jaya and PKOKUPS members' children.
There was also a comedy sketch acted by PKOKUPS members about a man who borrowed money from "Along" which had everyone in stitches.
Ong later handed out ang pow packets filled with money to the children.
She said her parliamentary office sponsored the food and mandarin oranges while the money for the ang pow were contributed by individuals who included her mother Yeoh Geik Thue, Jonathan and Khoo.family.
The Khoo family also sponsored the lion dance and a Datuk contributed RM1,000 towards the cost of organising the event.
Before the night ended, a lucky draw was held for members and 30 lucky winners took home a hamper each filled with goodies sponsored by Tesco Bukit Tinggi.