Dwindling number for UM Lion Dance troupe
On February 23, 2013, the Lion Dance Troupe of University of Malaya (UM) performed for the Poh Toh Association of SEA Park Petaling Jaya to usher in prosperity and success for the Chinese New Year.
The lion dance performance was accompanied by the loud beating of drums and gong and the clash of cymbals which attracted a crowd who gathered to watch.
During the performance, eight rolls of 8-feet long firecrackers were hung high up and set off making a loud bang.
The UM Lion Dance Troupe members composed of UM undergraduate students who were joined together by their love and passion for lion dancing.
It usually received a lot of requests to perform during the Chinese New Year period.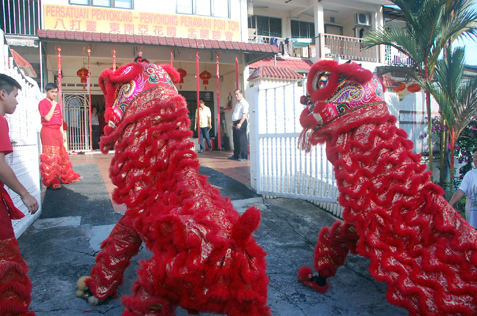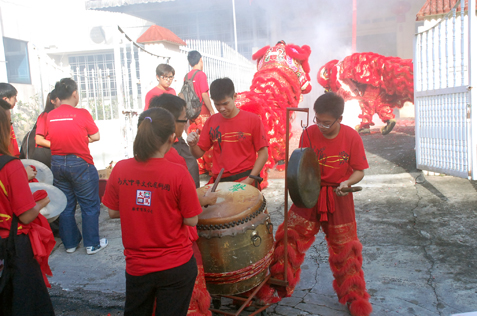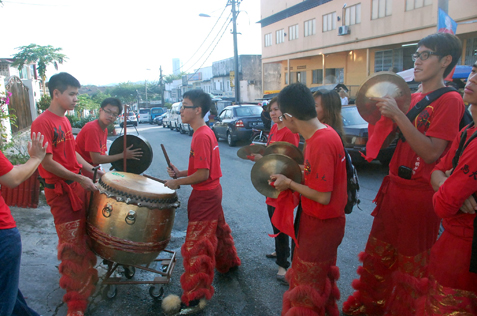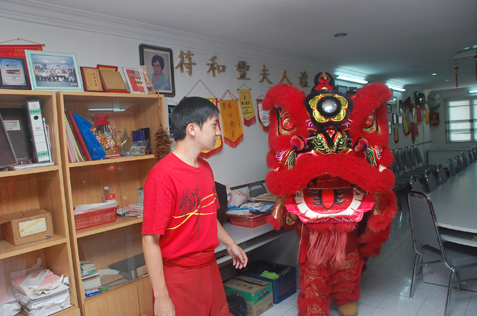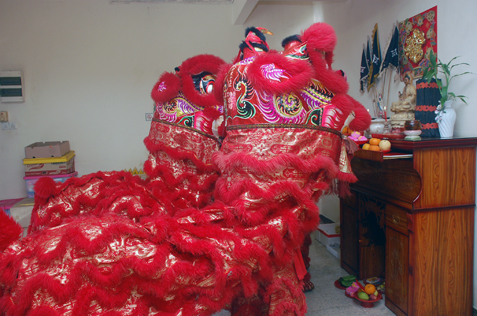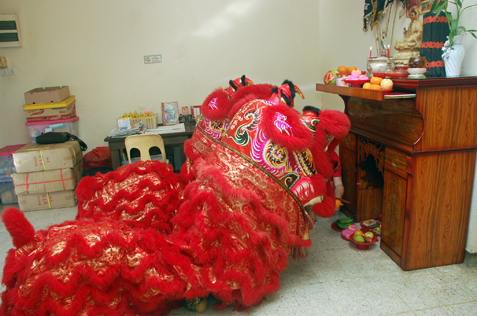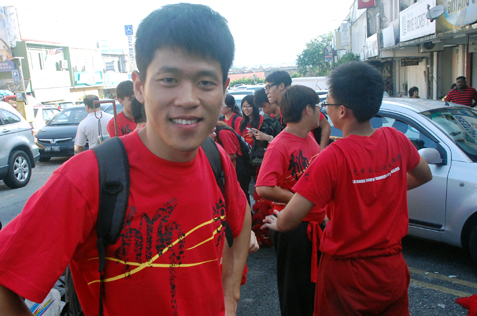 Final year engineering student Yip Cheng Hong, 24, who is the troupe leader said they are happy doing it to keep the culture alive.
The lion dance is a symbol of Chinese culture and the Chinese regard the lion as a symbol of power, wisdom and good fortune where its performance is believed to bring good luck and fortune to business and organisations.
Yip said the UM Lion Dance Troupe was formed about six years ago to promote cultural learning of a rich tradition to the undergraduates by understanding, preserving and sharing the beauty of lion dance.
The UM Lion Dance Troupe is a society formed by the Tiong Hua Cultural Art Association of University Malaya (Persatuan Seni Kebudayaan Tiong Hua Universiti Malaya).
It started off with about only 15 members then.
It stirred a lot of excitement and interest among the students until the number of members swelled to over 50.
However, after a lot of the seniors graduated from the university, the troupe members has now dwindled to half of its former size in the last few years.
There are now only about 25 troupe members left.
"The new intake students are not interested in joining," Yip lamented.
He hopes for new blood to join the troupe to replace those who had graduated.
Yip said it usually take between three to six months to train new members by the seniors.
The drum training alone takes about six months to master.
The trainings initially involved learning of the drum, cymbal and gongs before the actual training to animate a dancing lion begins.