Amber Chia Academy launches three new courses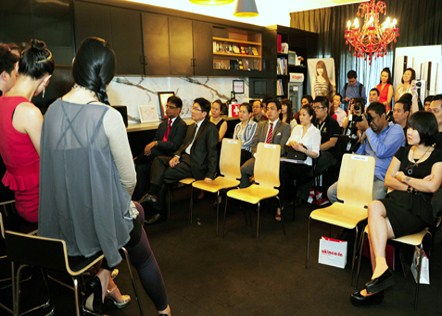 Amber Chia Academy (ACA) has announced the launch of three new courses at a special ACA 1313 Media Session at its premises in Jaya One, Petaling Jaya on March 1, 2013.
The courses are designed for couples planning a wedding and aspiring flight cabin crew and beauty queens and include:
Superstar Bride

Flight Attendant Pro

Pageant Pro
"From courses for fashion and beauty to professional skills, we are proud to continuously expand our list of services, skills, and expertise, that our academy can offer," said a beaming Amber Chia, founder and principal of ACA.
ACA was named the Most Popular Modelling School at last year's Malaysia Model Festival Awards.
The new courses have created so much buzz and will not be too long before they prove popular. New classes are to begin anytime soon as it has started accepting registration.
The duration, depending on which course, vary from 12 hours, 4 weeks to 11 classes, and course fee from RM2,800 to RM6,800 and are led by an internationally-recognised team of experts and instructors through classroom instruction and practical sessions.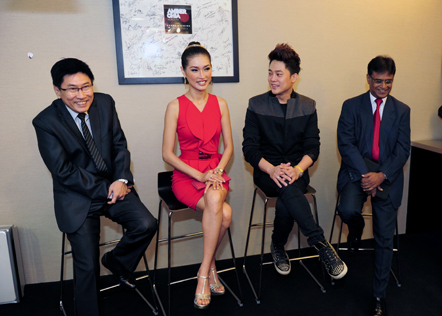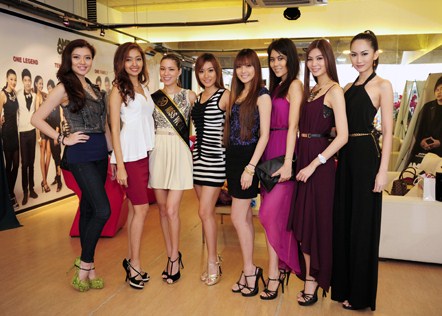 The first of its kind ever in Malaysia, the Superstar Bride course coaches and prepares couples overcome stress and worries by equipping them with skills and know-how for their ideal wedding day including wedding photography and ceremony.
The Flight Attendant Pro course prepares students for the infamous and grueling airline interview session and include communication skills and personal grooming.
For this course, ACA roped in experts from the industry, former Malaysia Airlines cabin crew and trainers Lester Hsu and Suresh Thaker, with over 30 years experience each, to provide students with first hand insight and guidance.
ACA co-founder and catwalk guru Benjamin Toong a former cabin crew with 12 years experience said the additional module "Professional Five Star Service Training" will have an edge position graduates for employment.
As for Pageant Pro, the course equips aspiring beauty queens with the skills, know-how and trade-secrets to shine and win at pageants.
A testament to the effectiveness under its tutelage, ACA already boasts of an impressive list of beauty queens from its modelling alumni.
Amongst them include the reigning Miss Universe Malaysia 2013 Carey Ng, Miss World Malaysia 2011 Chloe Chen, Miss World Malaysia 2010 Nadia Heng,  Miss  Malaysia ASEAN 2012 Eileen Chuah,  Miss  Malaysia  Kebaya 2012 Jean Lee,  Miss  Malaysia Tourism World 2012 Kim Low, Miss Malaysia Model of the World 2011 Angelica Yap, and also Miss Malaysia International Model of the Year 2012 Cheryll Ho.
All the eight beautiful queens were present to grace the occasion adding a dash of glamour to the event.