Vivian Teo crowned Covershot Girl 2013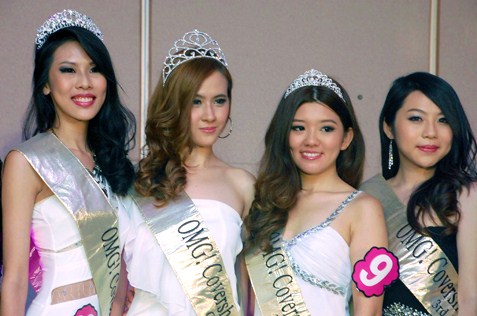 21-year old Vivian Teo Wai Jun was crowned grand winner at the OMG! Covershot Girl 2013 MY finals night held on March 9, 2013 at Sunway Convention Centre in Bandar Sunway, Petaling Jaya.
The business lady and dancer beat 12 other finalists to take home RM1,000 cash and RM5,000 worth of sponsored prizes.
"I am very happy as this is my second time I contested in a pageant and won!" said Vivian to Citizen Journalists Malaysia (CJMY) after her crowning.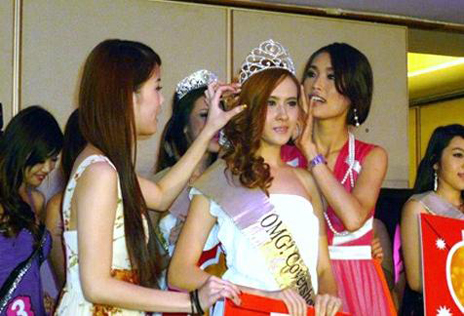 The 5' 7" lass from Kepong, Kuala Lumpur said she won her first crown in the first pageant in the "Be Your Style" model search contest more than a year ago.
"The competition has given me the chance to express myself, make new friends and learn new styles and experience.
"I learned a lot of things like strutting the catwalk. Weena Marcus showed us how to catwalk and she was a great teacher.
"I can now do catwalk correctly and  confidently on the runway," she said.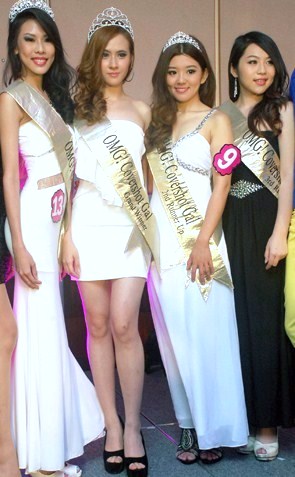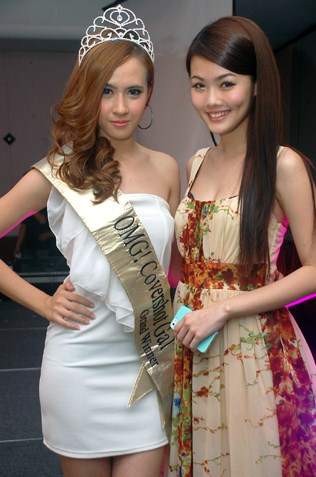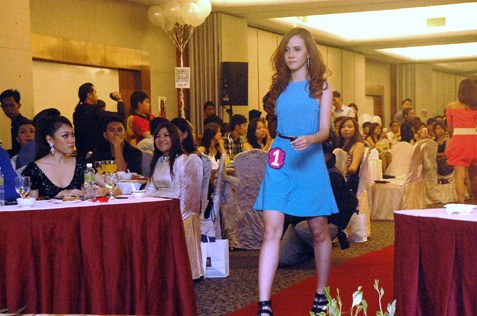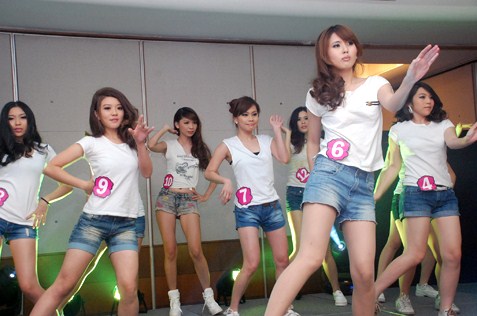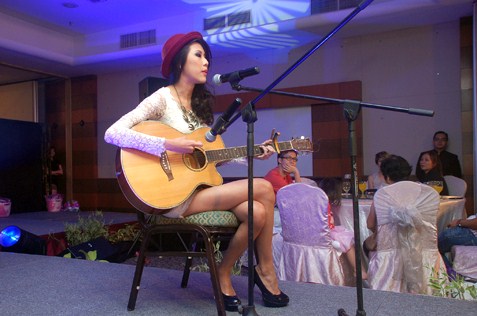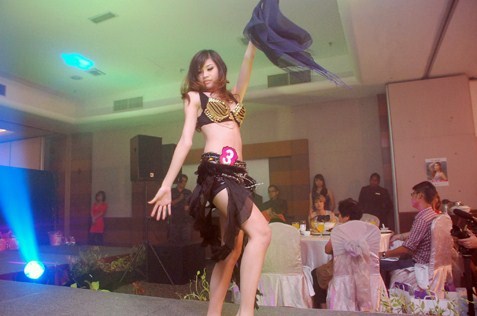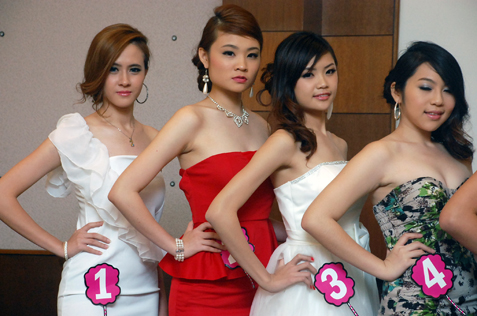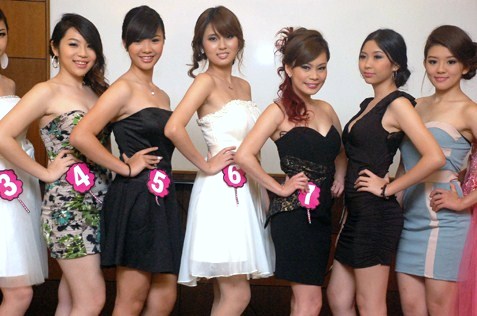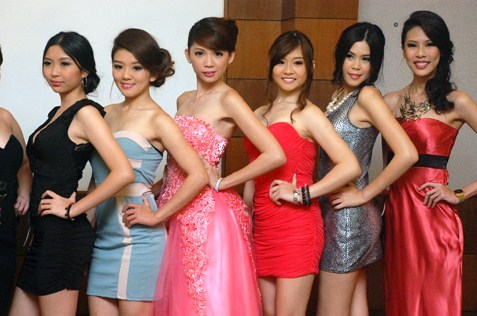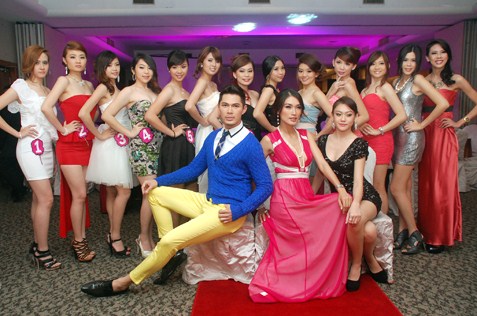 Weena Marcus, the winner of Miss Tourism 2009 and one of the celebrity judges at the finals had volunteered to conduct catwalk training on the finalists.
The competition was organised by OMG! Paradise, an Online Magazine and Goodies portal for the online community to share information about lifestyle fashion, food and fun.
The competition was themed "I Am Woman" in celebration of International Women's Day and in the ballot-type Q&A round were questions related to the gender from a woman's view.
Vivian picked Question No. 3, which was "What do you think of home husband?"
She answered, "It's quite cute to have a home husband. I don't blame him if he prefers not to work outside the home but appreciate that he really does all the housework to help me, support me, and take care of me at home.
"And I will do the best for him and support him too!"
The guests and the judges liked the answer judging from the loud applause in the packed hall.
Three students took the runner-up spot; first runner-up went to 19-year old Charissa Chong, second runner-up went to 23-year old Angel Tan and the third runner-up went to 21-year old Nicole Lee.
There were two subsidiary titles competed.
Suki Yap, 20, a teacher, won the Miss Talent award and Michelle Madeleine Moey, 24, a student won the Miss Photogenic title.
All the 13 contestants paraded in two rounds of mesmerising catwalk show; first in evening wear designed by local young designers and followed by a fashion wear by PhatCulture.
They went through the question-and-answer round, team dance performance and talent showcase.
The contestants were judged by a panel of celebrity judges who included Amber Chia, Malaysia Top Male Supermodel Wilson Tan and Miss Astro Chinese International 2012 second runner-up Peggy Siau.
Marks scored were based on facial features, body physique, vitality and poise during the two rounds of catwalk (40%), response to questions during Q&A (30%) and the balance of 10% each for talent performance, team dance and special bonus.
After the scores were tabulated by the judges came the Members' Voting round which saw members of the audience voted their favourite contestants.
Each vote carried a mark and added to get the final score which determined the eventual winner.
As a CSR initiative, a KuroShiro collection of black and white photos in support of charity homes Pusat Penjagaan Kanak-kanak Cacat Taman Megah and Lovely Nursing Centre was shown.
OMG Paradise business director Nyou Wei Fung invited the audience to sponsor the photos with the proceeds go towards the two charity homes.
He also announced that a charity event to support the cause will be held at a later date.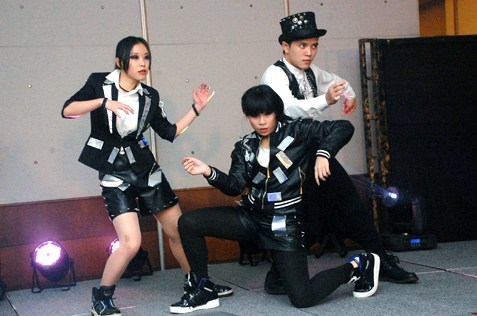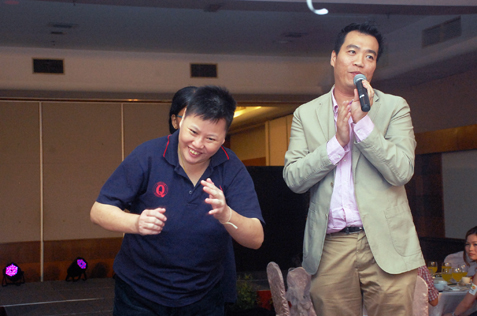 Later, speaking to CJMY, Nyou said, "We find nowadays talented young adults with lots of promise and opportunities.
"That's the reason why we are having this contest every year which is actually to discover their talents and creative works and showcase them in our magazine.
"What we offer in OMG – we have our magazine online which produced varied contents, ideas, products and offerings to tickle the fancy of our readers and a Facebook page with presence of over 70,000 fans in the region, including 32,000 fans base in Malaysia, for engaging social community.
"Our average of 500,000 reads weekly serves as a rewarding base for talented fans providing opportunity for them to become successful online entrepreneurs and for brands that partnered with us to reach closer to their consumers."
The online magazine is also available in print copies in high-traffic lifestyle stores and shopping malls.
"So you can see not only are the celebrity judges there to share their views, we also allow the fans to give their votes and share their opinions.
"This is what we feel is essentially lacking in the country," he continued.
He said the Covershot Girl competition will go regional soon as so far it had been held in Malaysia and in Singapore where the response was beyond expectation.
"We hope to bring Covershot Girl to more countries in the region not only to showcase the beauty part also the talent and aspirations of today's youth.
"We will put some elements of charitable activities in all our future events not just by donating money but doing things differently like volunteering job and tutoring the children in special school."
OMG Paradise has offices in Kuala Lumpur, Singapore, Taipei and soon to open in Jakarta.