Students detained by Bedong police until midnight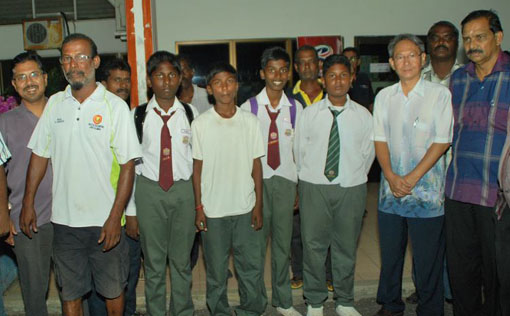 A group of students aged 13 were detained in Bedong police station until almost midnight, following a scuffle at Sekolah Menengah Bedong on Thursday evening.
The students, 13 of them, picked up by police following a complaint by one of the school teacher, around 6 pm.
According to the parents, they were not informed of the detention until they found out when they went to the police station.
Some of the students alleged that they were beaten by the police while they were held at the police station.
A group of parents lodged a police report after learning that their children were beaten.
Kuala Muda OCPD Khalil Bin Ariffin had advised the parents not to blow the issue out of proportion and remain calm.
State assembly person for Gurun, Leong Yong Koon and local Keadilan leader Dr Krishnamoorthy came to assist the family members of the students.