Look-See Raffles Runway Show treat for fashion buffs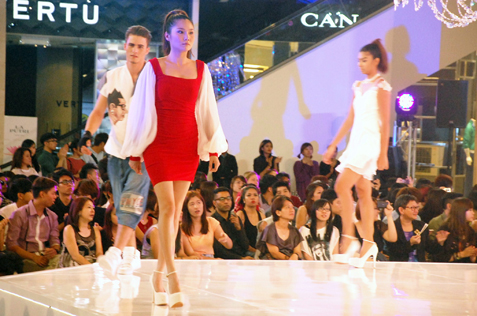 Raffles College of Higher Education, Kuala Lumpur, a design college, showcased a sizzling runway fashion show at Pavilion Kuala Lumpur's Fashion & Party Pit Stop on March 20 in conjunction with the Malaysian F1 Grand Prix 2013.
The Look-See Raffles Runway Show was held at the centre court of the mall and encompassed three segments.
Models strutted on the runway clad in designs by alumni members and aspiring fashion designers out to earn spots in the fashion show.
The student-produced fashion show came off perfect and flawlessly executed.
They were lots of great clothes and a show of skill and talent by the designers.
The guests loved it judging from the loud applause after each presentation.
In the first segment, Raffles alumni fashion designers Kathryn Lagrosa Rao, Silas Liew, Gynn Ling and Joe Chia who was second runner-up of Mercedes-Benz Stylo Young Designers Award 2009 showcased their respective collections.
The second segment presented the collections of award winners Kathryn Lagrosa Rao and Moto Keek Wen Han who won first and third prize respectively recently at the New Zealand Virtual Re-Start Fashion Competition.
Kathryn Rao presented her winning collection of four chic outfits called Everything At Once while Moto Keek Wen Han presented Whakahou (Restart in Maori).
Another winner Norsharinna Norshaiddan presented her collection Mirage which won the first prize at the Batik and Fashion Competition organised by Kraftangan Malaysia early this year.
Also featured for this segment were team finalists of Rachell Fernandez and Nur Syuaida, and Teh Yi Zhong, Ong Sue-Lyn and Yean Sheau Hwa for the Batik and Fashion Competition.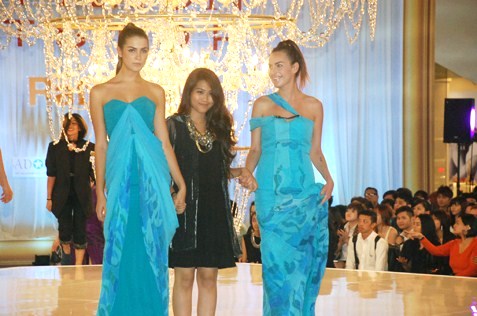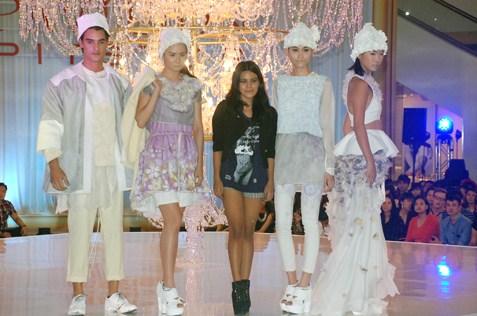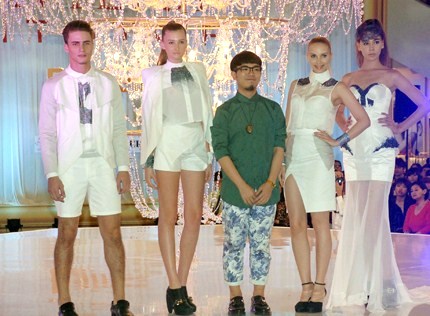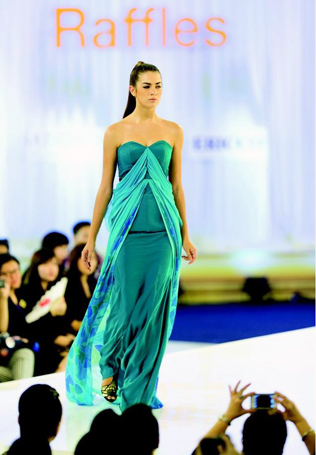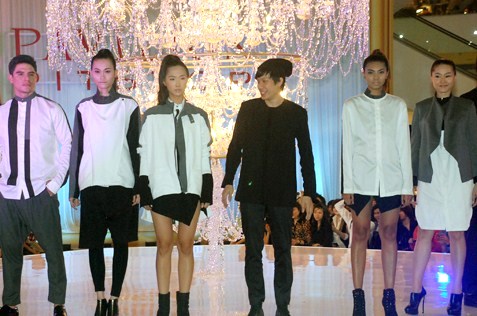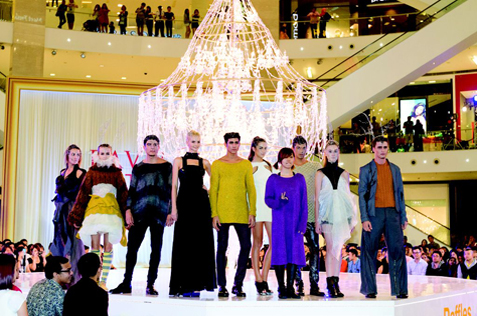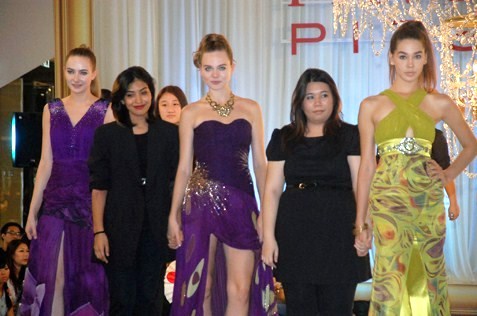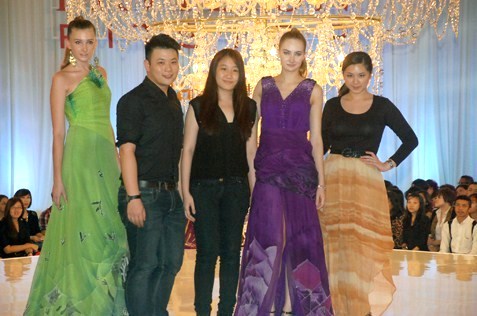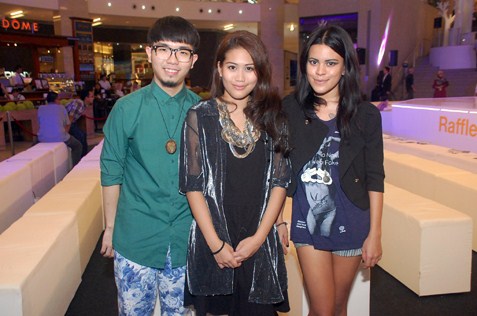 The show drew to a close with the third and final segment which is a sneak preview of 10 fashion graduate students collections which will be shown in the upcoming Graduation Fashion Show at the J.W. Marriott Hotel Kuala Lumpur.
At the end of the show, Citizen Journalists Malaysia (CJMY) spoke to some of the promising young fashion talents who have the potential of becoming a famous fashion designer.
"Fashion is a form of art and I love to express my artistic side in the form of garment," said Rao, 21, from Dubai, who graduated last year.
"I studied for a year in Dubai where the fashion scene is quite developed.
"Everyone goes dressed to the mall.
"They are more high-end fashion.
"They love brands while Malaysia is very street fashion.
"Here it's like whatever looks good and stylish and are actually adopted, so I think that's really interesting."   
Rao who is of mixed Filipino/Indian descent said she developed an interest in fashion and clothing when she was still a child.
"Since 12, I have been dreaming of being a fashion designer.
"I have been always into art since kindergarten.
"I did fine art and then at age of 12 I proceeded into fashion."
Rao won the first prize at the recent New Zealand Virtual Re-Start Fashion Competition with the help of Phoebe Radcliff Reid from Christchurch Institute of Technology, New Zealand.
The winning duo took home NZ$10,000 in prize money..   
The fashion competition was organised by the New Zealand High Commission Kuala Lumpur which had 10 teams competing virtually to design collections and the requirement is that there must be one Malaysian and one New Zealand participant for each team.
On the local fashion scene, Rao said, "The Malaysian fashion industry design could be developed so I really like that challenge.
"I really want to get into the fashion industry in Malaysia so that I can be part of the development as I see that there is room for growth."
"I want to focus more into designing and creating garments.
"I have to start at the bottom even though if it means hanging up clothes all day."
Last year at her graduation show, Rao took first runner-up for Best Collection Award at the Wanted! Raffles 28th Graduation Show and won first prize in team event for Best Motorsport Fashion Designers Award at the Puma Motorsports Red Cube Fashion Runway Competition.
For Norsharinna Norshaiddan, 21, from Subang, it was her natural decision to go into fashion.
She said, "My interest in fashion started since I was in secondary school in USJ where I even made my own outfits.
"I plan to start my own clothing line in bridal and evening dresses and maybe later on continue my studies."
Second year Advanced Diploma in Fashion Design student Moto Keek Wen Han, 21, from Kuala Lumpur, said he was really happy and excited with his collection Whakahou which won him the second runner-up placing at the New Zealand Virtual Re-Start Fashion Competition.
Speaking on his winning creations, he said, "Last year New Zealand experienced an earthquake and many buildings in Christchurch collapsed.
"So with the competition's theme Re-Start, we need to express the spirit of recover.
"My collection is not that literal, it's kind of abstract.
"I make the spirit of an angel because there is a wall memorial besides the church.
"I bring in the moon so symbolically it's like there is always an angel watching over the people because many lives were lost in the earthquake."