Residents learn CPR at Paramount Garden, PJ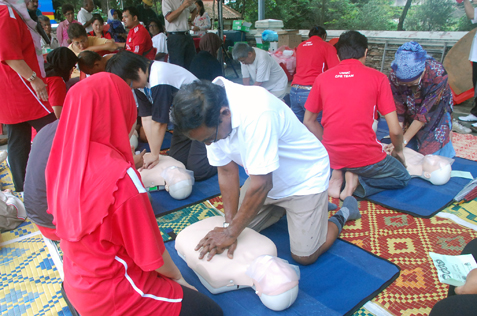 About 100 people showed up at the community health awareness campaign to learn about Cardiopulmonary Resuscitation (CPR) at a basketball court in Section 20 Paramount Garden, Petaling Jaya on April 6, 2013.
The campaign's double themes of "Healthy One – Healthy All" and "CPR Saves Life" was co-organised by Rukun Tetangga (RT) Seksyen 22 and Friends of Taman Aman, a club dedicated to rehabilitate the park.
The CPR hands-on session using plastic dummies was conducted by a CPR Health Team volunteers from Universiti Malaya Medical Centre (UMMC) to help turn residents into lifesavers in case of a cardiac emergency.
Besides CPR, residents also learn choking relief techniques to dislodge blockage in the throat.
The simple steps of CPR can mean the difference between life and death and it can be administered as a first aid until they see signs of life or until medical personnel arrive.
Residents also have their blood sugar, blood pressure and cholesterol checked  by the UMMC team.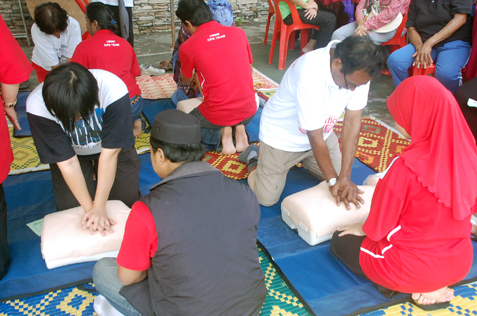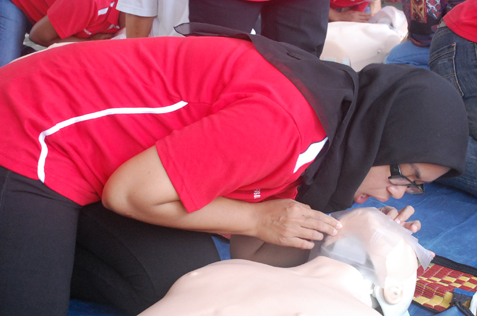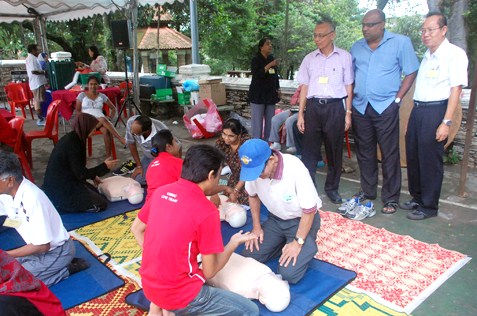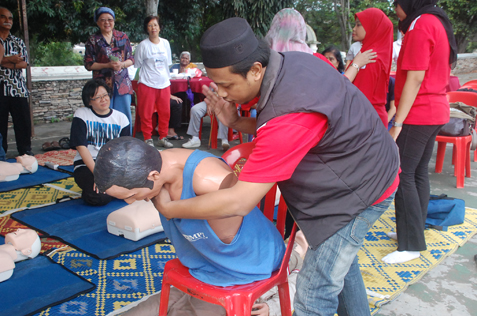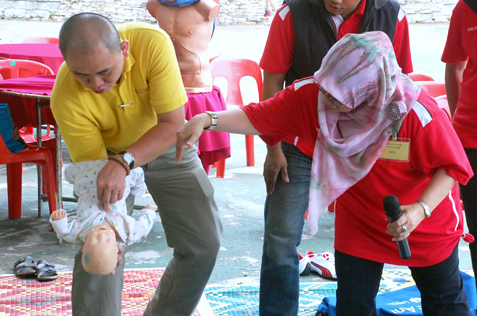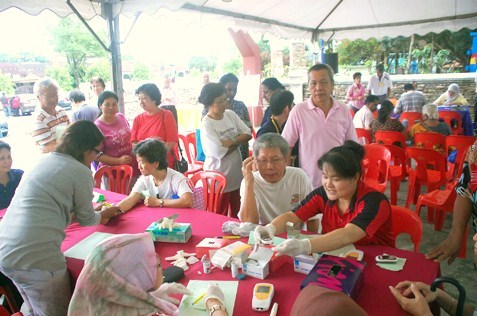 Friends of Taman Aman also conducted a successful membership drive to admit new members and volunteers into the club.
Present at the event to lend his support was the caretaker ADUN for Kampung Tunku, Lau Weng San, in the Selangor state assembly which was dissolved last week on April 4, and the joint state and federal elections are expected to be called soon.
Also present were Petaling Jaya City Council (MBPJ) councillor Jeyaseelen Anthony, Balai Polis SEA Park OCS Inspector Gunam Resul, committees of Friends of Taman Aman and RTs from Section 20 Taman Paramount, Section 22 and Section 21 SEA Park.
"Today's event is to raise health and CPR awareness among the residents and to register new members," said Friends of Taman Aman Club secretary Ramesh Singh.
"We want to build healthier lives and what better way than to promote this easy to do life-saving skill."
Ramesh said he was happy with the overwhelming response to the membership drive as they had successfully registered more than 40 new members.
The club currently has about 80 members made up of three age categories comprising seniors above 60, ordinary members below 60 and children below 21.
Annual membership fee range from RM2.50 for children to RM5 for ordinary and RM10 for seniors.
"We have very few children in our membership and we hope to see more children becoming members and have more children activities."
"Club members and residents from the neighbourhoods got the chance to come together for discussion and provide feedback and suggestions for improvement to the lake and park in Taman Aman.
"If you see anyone littering in the park, please highlight it to the committees. They can't simply just throw rubbish all over the places," said Ramesh.
"We need to change the mindset of these people who must be made to become more responsible citizens.
"Together we can care for a clean and healthy living environment in Taman Aman."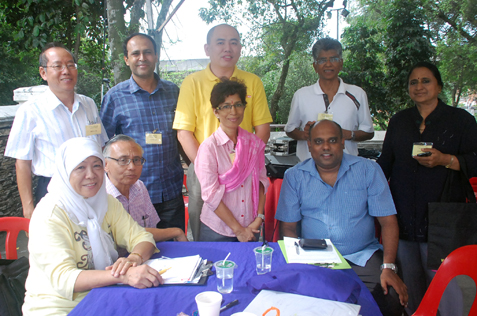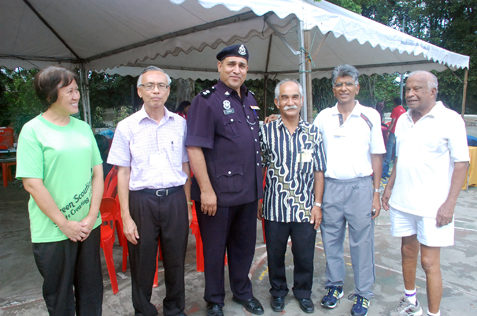 MBPJ councilor Jeyaseelen said the council which provided logistical support like providing chairs and tables will continue to support such program in the future.
He said, "It's a very good program that allows anyone to learn the basic life-saving skill of CPR in just a short few minutes.
"In fact I learn something new today. I never knew what CPR was until today! At least now I know what to do," said Jeyaseelen.
"You never know when you might need it because it can happen to anyone of us anytime, anywhere. We have to be ready because it is a matter of life or death."
Lau Weng San said Friends of Taman Aman was formed not too long ago and it needed the support from not only the members but also those who visit the park for recreational activity.
"I can assure you for community events like this, you will get the full support from the local council.
"I hope that this place will continue to be a beautiful and stench-free park in the neighbourhood."
Inspector Gunam said he has been the OCS of Balai Polis SEA Park in SS2 Petaling Jaya for three years and has good working relationship with the RT committees and residents in the neigbourhoods.
He said, "Whenever they call me for their community events I love to come in my uniform and we have become good friends.
"We are always striving to forge a good relationship with the people. What we want is safety around us and keeping a peaceful, safe community."