Damansara Bistari flat residents receive free health checks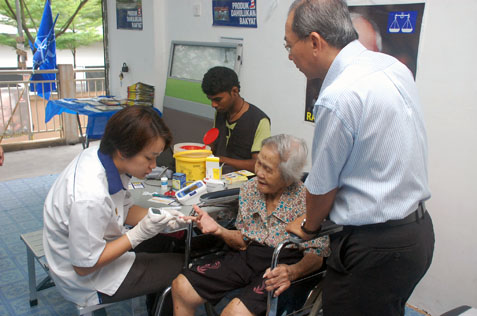 The 1Malaysia PJ Service Team and Voice of Women Selangor and Kuala Lumpur brought free health check to the Damansara Bistari flats residents in Jalan SS2/72, Petaling Jaya.
About 50 residents turned out from 9.30 am to 11.30 am on April 14, 2013 to have their blood pressure and blood sugar checked at the PJU parliament operations room in Block A.
"We want to reach out to the people and the free health check is one way that we provide our service to the people," said team member Chew Hoong Ling, who is the president of Voice of Women Selangor/KL.
"The health checks help to raise greater awareness about health issues of the community and taking early prevention," she added.
The blood pressure and blood sugar readings were immediate and those whose readings were found to be high were advised to refer to a medical doctor for consultation.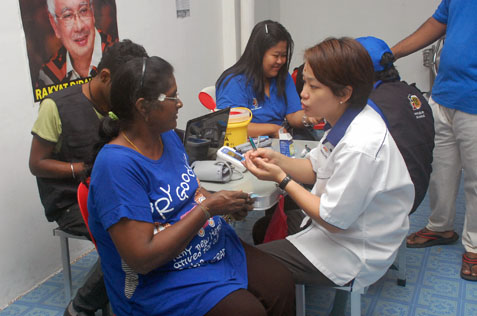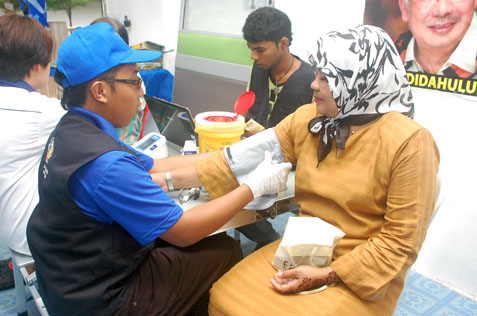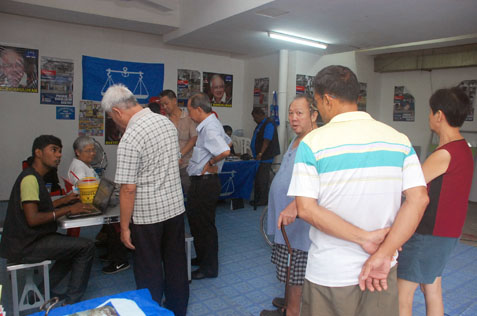 Chew and another team member CK Lim who is the former Damasara Utama state assemblyman were assisted by volunteers at the centre.
Anjaley a/p Muninady, 55, a housewife staying in Block A said she was happy with the free health check being held at the flats for the first time because it was convenient as she did not have to go far to have it done.
Anjaley whose blood pressure and blood sugar were checked normal hoped it will be conducted again in the future so that more flats residents will benefit from it.