Queensbay Mall flash mob for Sim Tze Tzin
Some twenty young volunteers for Sim Tze Tzin GE 13 campaign did a flash mob to create awareness to vote for the upcoming general election and voice support for Sim to be elected as Member of Parliament for Bayan Baru, Penang.
The flash mob was held on April 28, 2013 at about 3.30pm, in front of Queensbay Mall
Sim were also seen joining in the flash mob.
The Bayan Baru parliament seat was previously held by Zahrain Mohd Hashim, who had since left PKR and became independent.
Sim is currently caretaker state assembly person for Pantai Jerejak, which comes under the Bayan Baru constituency.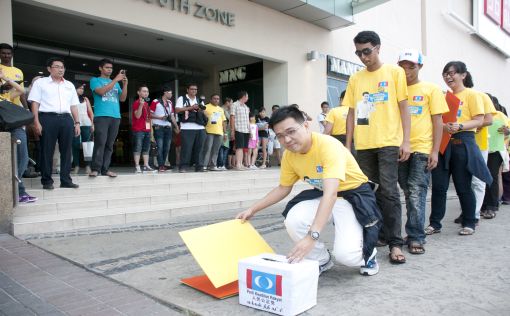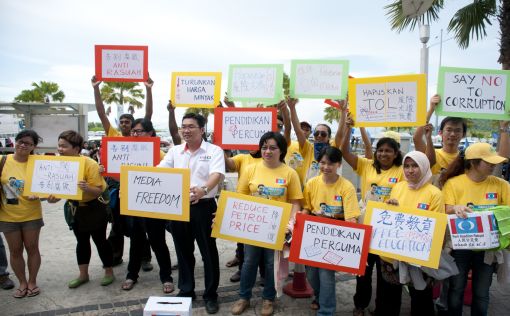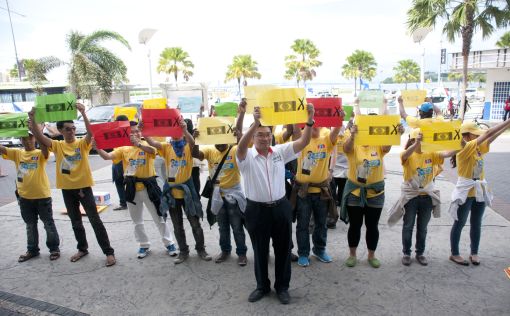 For video view here.