Penangites on why they voted Pakatan Rakyat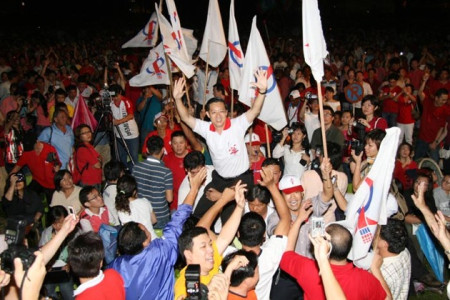 Penangites gave a resounding victory to Pakatan Rakyat (Pakatan) by giving them a two-third majority in the recent general election, which will see them continue their reign in Penang.
The coalition, which is made up of Democratic Action Party (DAP), Parti Keadilan Rakyat (PKR) and Parti Islam Se-Malaysia (Pas), captured a total of 30 seats.
Despite the massive campaign by Barisan Nasional (BN) and allegation of money politics, Penangites voted for Pakatan.
As the dust settles, Citizen Journalist Malaysia (CJMY) approached a few Penangites to find out why they voted Pakatan.
Katharine Koe, a Position System Engineer, felt very happy that Lim Guan Eng would still be leading Penang.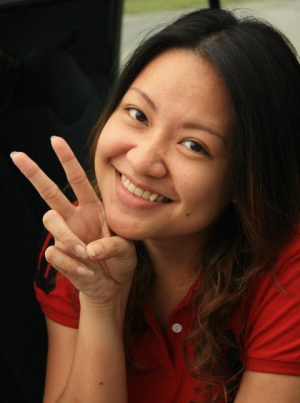 "As we can see, over the past 5 years when he took over, he really care for us and had done a lot. There's a lot of development, especially in making Penang green," said Katharine.
She also said that she decided to vote for Pakatan to give them a chance to lead the country after feeling sick and tired at what has been going on in the country.
"The entire nation is not blind and naïve to what's going on in the country. We want a better future for our children and we want a better Malaysia… Malaysia, just like back in the old days," said Katherine.
She recalled how when she was a child, during festivals time, she celebrated different festivals with her Malay and Indian friends.
"We respect each other's culture and we share with each other. Sadly, I don't see this happening now among the kids," she said.
"However from the ceramah and campaigns by Pakatan, I notice they are trying to bring back the unity of races. That was why I voted for Pakatan,"
"Like many others, I feel disappointed that Pakatan did not take over Putrajaya but I truly hope in the next election, we can do even better, to stand up and fight together with our CM, Lim Guan Eng and everyone else in Pakatan, to bring a better future for our children,
Damien Denis, who works in the manufacturing, said that despite all the free food and free beer, he had expected Pakatan to win.
He told CJMY that he voted for Pakatan because he felt the country badly need a change.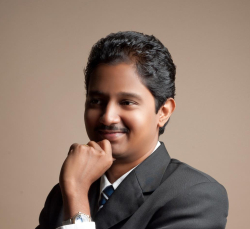 Concurring to Damien, Migrant Officer, Stanley Sudhagaran, said, he never doubted that Pakatan will win, especially with DAP doing so well.
"The DAP government had performed extremely well during the last 5 years," he said.
"All those negative comments on mainstream media about Penang were not true. Only the people in Penang know the real truth," he stressed.
"The protest by Perkasa, the 1Malaysia free dinner and their flags all over the island, in a way contribute to Pakatan's success in Penang. BN lost big because of their own doing,"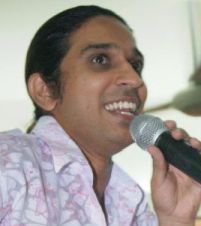 Stanley, who was jubilant when DAP won big in Penang, believes that Penang is going to grow stronger.
"I say this because Lim Guan Eng is the man perfect for CM (Chief Minister) job. He performs extremely well and delivers good result,"
Eric H, who is in his early 50, added that the good showing by Pakatan especially DAP in Penang shows that Penangites reject money politics and they are not gullible.
"They also sent a strong signal by telling BN through their votes that MCA, Gerakan and MIC have no market in Penang," he said.
Financial Analyst Cheah Kah Seng, 48, however, was a bit worried with all the freebies thrown in by BN and thought Pakatan might not do well.
He gave thumbs up to Penangites who was not influenced by the massive campaign undertaken by BN.
However, he felt that there should be an effective opposition in Penang.
"I was hoping for a few Gerakan and MCA state seats in Penang. Good people like Dr Thor Teong Gee (contested in Sg Pinang state seat) can do a lot in five years,"
"Pakatan that is too strong might get arrogant, leading to governance problem and even corruption over time,"
"An effective opposition can keep Pakatan on its toe and on the path of good governance, and ironically can help prolong Pakatan's rule,"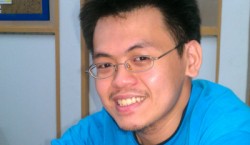 24-year-old college student, Eddy Koay, was glad to note that despite the allegation of vote buying and a big scuffle on polling day, Lim Guan Eng won big in his Air Putih state seat.
"I feel happy that Chief Minister Lim Guan Eng able to retain his seat in Air Putih," he said.
"Wong Hon Wai  and his well-mannered staff paid a visit to our area and had the flats in our area re-painted. As for the BN candidate, I have not even seen his face once," said Eddy, who voted for Wong in Air Hitam constituency.