Amber Chia Academy celebrates third graduation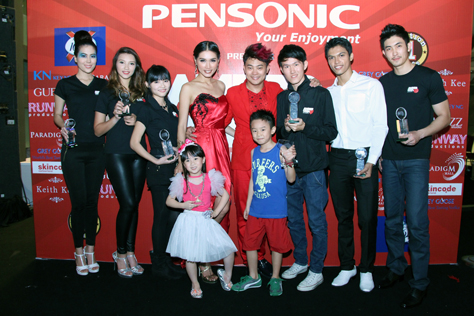 Leading fashion and beauty school Amber Chia Academy (ACA) celebrated its third graduation show at Paradigm Mall in Petaling Jaya in conjunction with the shopping mall's "In Style Spring/Summer 2013" fashion week recently.
In fitting finale to their graduation, over 100 graduates of modelling, kids modelling, makeup and photography courses from ACA Jaya One and ACA Berjaya Times Square put on an outstanding show of modelling and catwalk skills, makeup artistry talent and professional skills before a packed audience.
ACA founder and principal Amber Chia presented the graduation certificates.
In congratulating the graduates, Amber Chia said the third graduation marked another milestone for ACA and was proud to share in the joy of the graduates for their hard work and dedication in completing their courses.
She felt like time had passed too quickly.
"I feel like ACA was opened not that long ago and I can't believe that this is our third graduation show already.
"I am truly grateful that we are able to discover fresh talents and train them for the industry and hope this pool of new talents can go on to succeed and make Malaysia proud on an international level," said Amber Chia.
Awards were given out to outstanding graduates for Most Promising Models, male and female, Most Promising Commercial Faces, Most Promising Photographer, Most Promising Makeup Artist, Most Promising Kid Models  and Fan's Favourite ACA Model.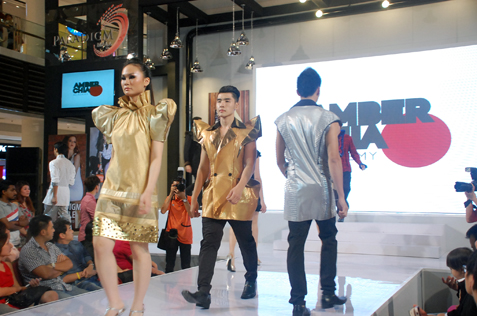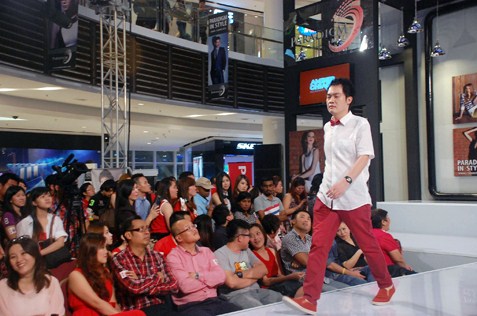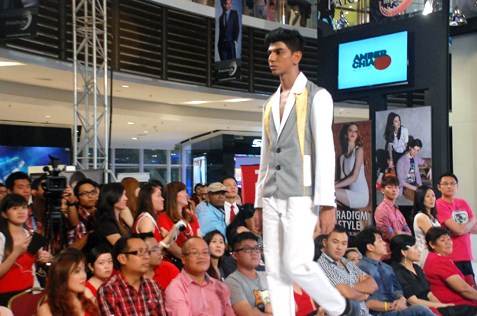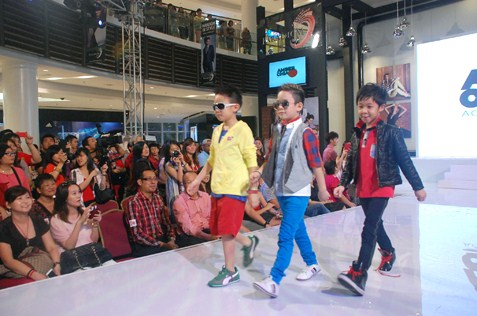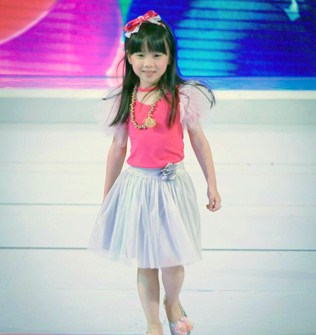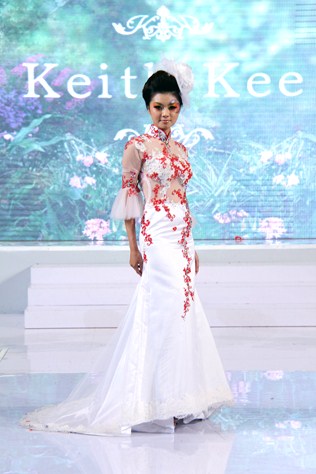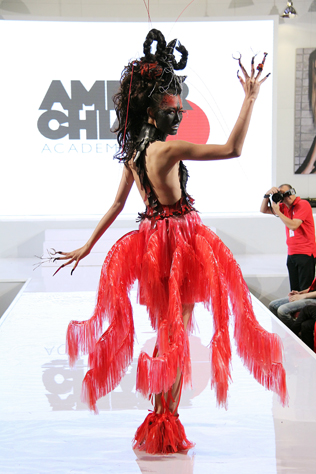 The Red Revolution-themed event was co-hosted by two Malaysian beauties, Miss World Malaysia 2010 Nadia Heng and Miss Universe Malaysia 2010 Nadine Ann Thomas.
Among the highlights were fashion shows modelled by the graduating students who catwalked on the runway brimming with confidence and donning garments by Malaysian renowned designer Key Ng and then paraded with men's and women's casual wear all in red to go with the theme.
Next, the kid models presented their attention-grabbing catwalk show "Joy of Colours" drawing the loudest cheers and applause.
The makeup graduates then showcased their artistry talents in two makeup shows, "Era Makeup Evolution" about the makeup trends evolving through the eras and "Garden Fairy Bride" whereby the models paraded in Keith Kee Couture's bridal gowns.
Besides the fashion shows and makeup presentations, there were also a dance performance by catwalk guru Benjamin Toong and models from the ACA alumni, beat boxing by Koujee and songs by singers Kate Chan and Emanuel Yoong who were both of the ACA alumni.
ACA's trio of makeup guru Jil Yong, makeup coach Pinky Chia and makeup instructor Quennel Quan, debuted their "Post-Apocalyptic Avant Garde" makeup presentation whereby the models sported nail art masterpieces by nail art instructor Yannie Wong.
For Modelling Pro graduate Sanjeeva Suresh, 18, from Johor Bahru, the course was a great learning experience for him.
"I have learned to catwalk better, improve posture and carry myself better at social events," said Sanjeeva who is a freelance model.
"I am really grateful because I have learned so much that have increased my confidence and honed my modeling and catwalk skills."
The 178 cm tall A-level student of Taylor's College Subang Jaya said he has so far done catwalk for two fashion shows.
The first was for Pink Jambu by Tengku Marina Ibrahim and the second was for the Work, Wear, Walk and Dress for Success event during the Malaysia's 100 Graduate Careers Fair 2013 in the Kuala Lumpur Convention Centre.
He planned to travel to the UK to do a Degree in Fashion Communication because he said, "I have always had a passion and love for the fashion industry.
"I will either do the course in London or Scotland.
"The people at ACA are amazing and very experienced. They always accept me for what I am.
"They want to see me do well and truly believe that I have the potential.
"I have my parents to thank for allowing me to join ACA in the first place.
"When my mum visited the headquarters of ACA, she was impressed enough to allow me to join, so thank you Mum!"
Another Modelling Pro graduate Ralph Tang, 30, a trader from Subang Jaya said he enrolled for the course to build self-confidence and learn the right body communication language.
"The idea of being a message medium to convey a product characteristic and a service information really excite me," said Ralph who plan to venture next into acting.
"Modelling is fun and I love to express my character and attitude through modeling.
It is a very competitive career.
"You have to be the best of the best in terms of your modelling skills and your body features as there are more and more people entering the modelling line.
"I will use what I have learned to look for opportunities to act in movies, television series, videos, TVC and the likes."
Pensonic is the title presenter for the ACA Graduation Show – Spring / Summer 2013, and other sponsors included Paradigm Mall, Kronenbourg 1664, Station 1 Cafe, Thai-Pore Wines and Spirits, D'Eralia Italian Ice Cream, Skincode, Keith Kee Couture, Key Ng, Runway Productions, Guezz Studio and KDU University College.

List of Award Winners

Most Promising Female Model 2013 CHLOE CHEN
Most Promising Male Model 2013 JOSH HO
Most Promising Female Commercial Face 2013 KIMBERLEY VERMEER
Most Promising Male Commercial Face 2013 SHAN RATNAM
Most Promising Photographer 2013 NG KIAN WEI
Most Promising Makeup Artist 2013 MALLORY CHEONG
Most Promising Female Kid Model 2013 VALERIE WONG
Most Promising Male Kid Model 2013 MACO WONG
Fan Favourite ACA Model 2013 BOB LOW