Hair salons to get Star Ratings soon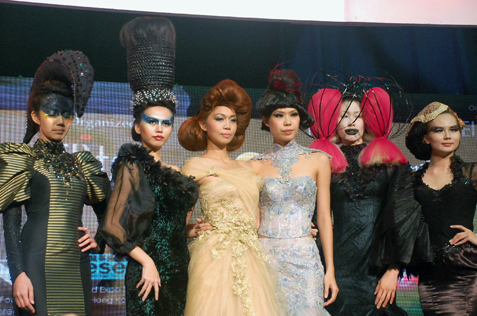 Hair salons in Malaysia will soon receive a Star Rating as part of the Malaysian Hairdressing Association's (MHA) effort to improve and upgrade the standards of salons in the country.
MHA president Billy Lim revealed this to Citizen Journalists Malaysia (CJMY) on the sidelines of the World Class Hair Show at the grand opening of the International Beauty Expo (IBE) 2013 at KLCC recently.
"We want to improve to keep the standards of the industry at a high level," said Lim.
"In the future, you may see a four-star or five-star hair salon.
"We have completed the "Hair Salon Star Rating Standard" and are waiting our VIP guest to launch the program soon," added Lim.
The hair salon star rating has been endorsed by the Domestic Trade, Cooperative and Consumerism Ministry.
The number of stars to be awarded, common one for rating hotels, will be based on a set of strict criteria and minimum standards.
With the star rating, customers will find a lot easier than it was ever before to choose a hair salon for the right balance of price and quality and value for money.
Lim said MHA, which represents over 40,000 hairdressers in the country, carried out many initiatives for its members.
"We are always improving our standards with the latest techniques, the star rating classification being one of them."
Lim said MHA recently compiled its very first "MHA Hair Collection 2013" book to be proud of to present it in other parts of the world.
He said the book contains an excellent selection of stylish hairstyle pictures by the creative works of local hairstylists nationwide regardless of what background they are, what products they use or what category of hair salon.
"We also organise a lot of hair skill competitions to provide a platform for hairstylists to improve their skills and personal image.
Lim said the winners of the "International Hairdressing Awards 2013" (IHA) competition this year will be sent to compete at the OMC Hairworld Asia Championship 2013 in Taiwan in November this year.
The IHA and IBE were concurrently held.
Another group will be sent to participate at the international level at the OMC 2014 Hairdressing World Championship in Frankfurt, Germany in May 2014.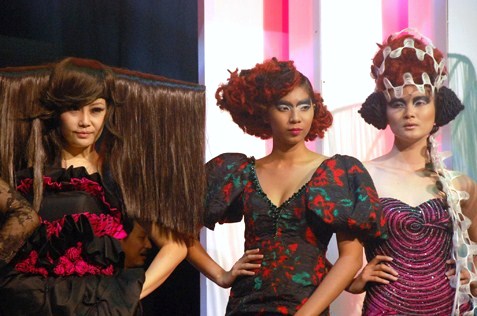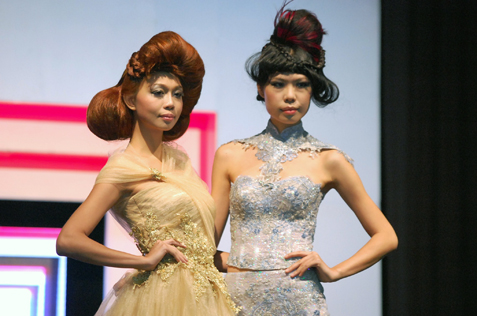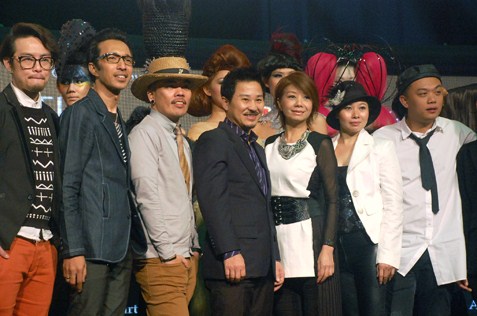 At the World Class Hair Show themed "Artisan Hair", top hairstylists from MHA including Billy Lim and Winnie Loo showcased their creativity and skill.
They displayed their best creative hairdos on live models.
CJMY interviewed celebrity hairstylist Winnie Loo, who said, "I like to create something passionate and yet wearable on the stage and this is my style of doing it elegantly.
On her creation shown by models, she said: "I got some inspiration from Hollywood glamour of French rolls and gold dress, and pleated braid hairstyles.
"Since the theme is artisan, I really want to show my personal creativity to do the hair rather than anything that I take on so I decided to be very much hands-on the models .
"Funny enough, the two gowns worn by the models are my personal gowns. I dressed them up because I wanted the idea of putting my piece of creation together.
"The theme is supposed to be artisan hair but I think many of them went overboard and became quite crazy and created big huge hair.
They just want to expand their creativity but it is great because anything that is on hair, anything that is crazy is creativity," added Loo, who is founder and creative director of A Cut Above and MHA committee.