Kota Kinabalu's laughter flash mob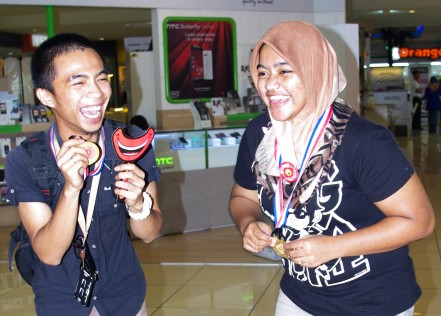 The Johor Bahru Happy and Joyous Club organised a 20-minute Laughter Flash Mob at 1Borneo Megamall at lunch time on June 7, 2013 where the Kota Kinabalu Laughter King and Queen were identified.
Amenahbeham bt Saik Dawood, 20, a semester three physiotherapy student from MAHSA University was identified to be the first ever Kota Kinabalu Laughter Queen (2013).
According to the judges, she was selected because of her jovial, enthusiastic laughter.
Amenahbeham said that she was relieved from her stress after the laughing session.
Eryan Fadlin Sudiman, 22, a second semester undergraduate from the same university emerged as the Laughter King.
He told Citizen Journalist Malaysia that he felt relaxed after laughing.